Criticism of TVE for a headline about the Princess: "Leonor leaves Spain, like her grandfather"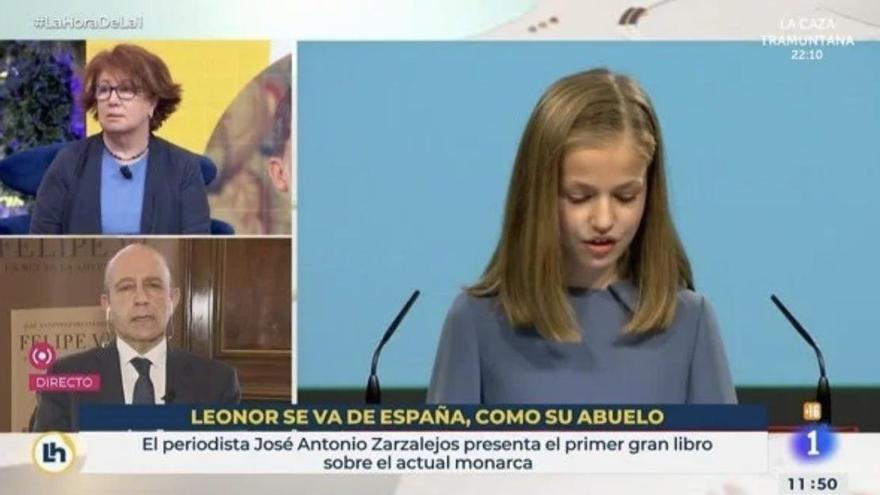 The sole provisional administrator of RTVE, Rosa Maria Mateo, has regretted "deeply the grave error" that occurred this Wednesday during the broadcast of a news item about the Princess Eleanor in the program 'The Hour of La1' and has taken "immediate" measures to ensure that responsible for this "mistake" are relieved of their posts.
In an urgent statement, RTVE has explained that, during the issuance of information relating to the next studies of Princess Eleanor in Wales a sign has been superimposed with the legend: "Leonor is leaving Spain, like her grandfather".
"A serious irresponsibility that cannot cloud RTVE's unwavering commitment to defending constitutional values ​​and State institutions and, above all, the Crown," stressed the Public Corporation.