Criticism of Mediaset for broadcasting Eriksen's collapse in the Eurocup in a loop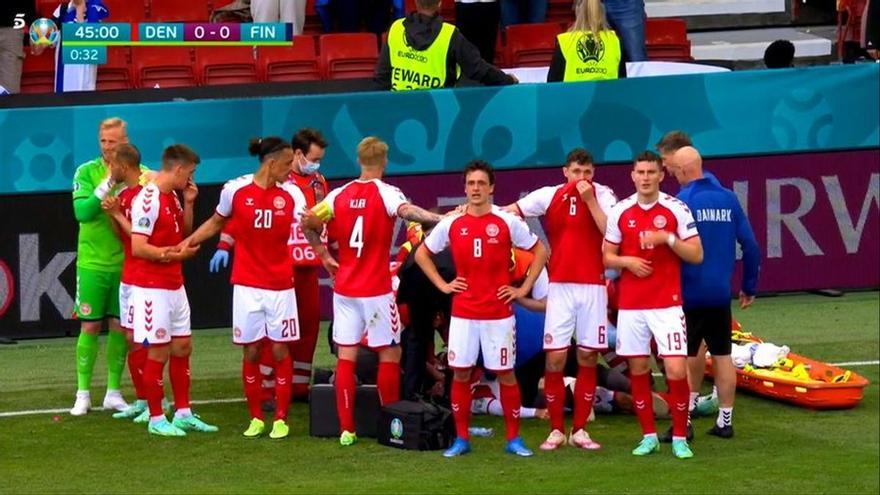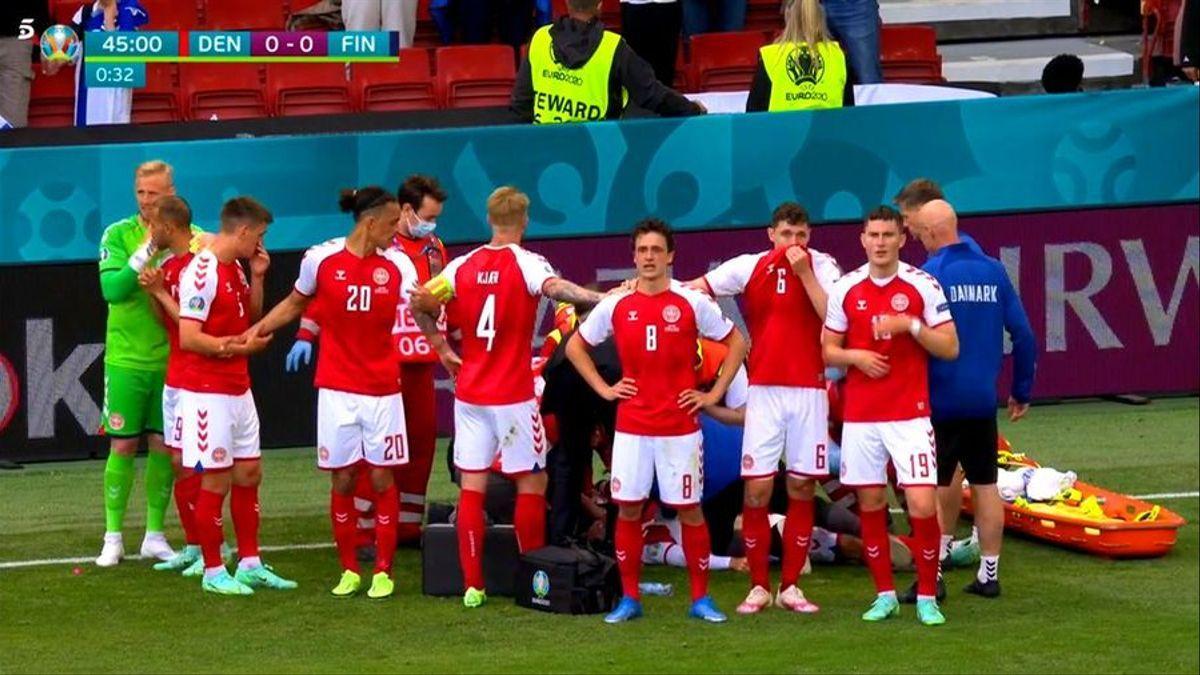 Mediaset has been criticized for the way it reported on the mishap suffered by Christian Eriksen during the Denmark match - Finland. The footballer suddenly collapsed on the grass with a heart collapse that required immediate medical attention. The game was interrupted for a few minutes, while the cameras of the UEFA They took the opportunity to provide images of what happened.
Seeing the unpleasant situation that was being lived, his teammates decided to create a human barrier around the player to guarantee their privacy in such a delicate moment. Shortly after and after stabilizing him, the paramedics transferred him to the hospital.
During the match, the retransmission depends on UEFA, but the subsequent coverage is already in charge of the responsible channels, which have the ability to choose which images are broadcast. Until the resumption of the match, images of Eriksen's mishap were looped, something that viewers did not like.
The short shots of the moments and the details of the crash were broadcast several times, despite the fact that the chain itself had questioned that UEFA had done it moments before. However, the organization did later justify itself through its director: "We show the sadness and despair of the people, the players and the spectators. We also feel unity in that moment of greatest concern. That had to be broadcast ".
It also adds: "They told us not to show a close-up of him and neither did the cardiac massage. There is a slow motion in the scene where you could have seen very clearly how he falls. But I immediately told my team not to stop. With more than 30 cameras in the stadium, We could have shown it up close, but we never did. ".