Criticism of Equality for the use of stolen photos for a campaign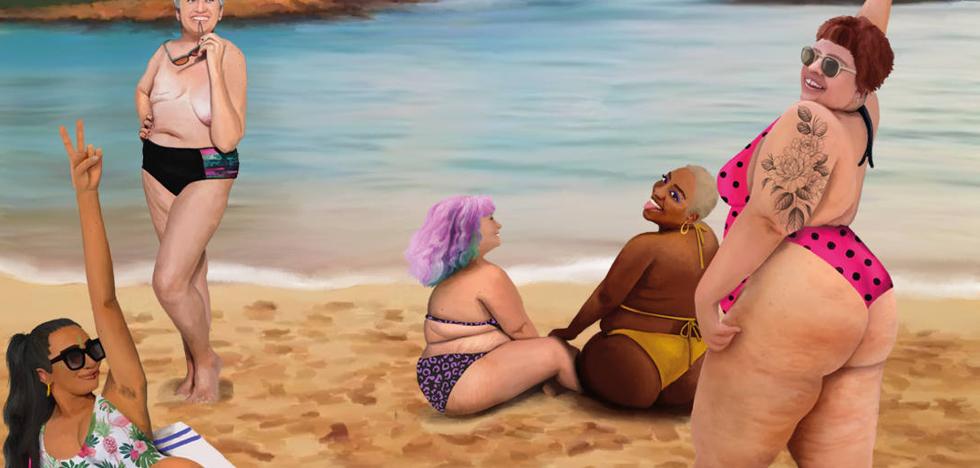 A woman with a double mastectomy and a photographer join the models who have made the Ministry look ugly using their image
The controversy surrounding the poster that heads the 'Summer is also ours' campaign continues, with which the Ministry of Equality seeks to vindicate the diversity of bodies without complexes in summer. If last Thursday, it was the British model Nyome Nicholas who denounced from her Instagram account that her image had been used without her consent and on Friday another British model, Sian Green-Lord, who complained that they had also manipulated her body –they added hair in her armpit and removed the prosthetic leg she has been wearing since 2013 after she was run over by a taxi in New York–, yesterday the model model Juliet FitzPatrick, with a double mastectomy, and the photographer Ami Barwell joined the criticism for using his images without permission. Both have posted messages on their Twitter accounts censoring the use of her image without permission. FitzPatrick has explained that her face has been used and superimposed on a woman's body with only one breast. The model has added that she does not have breasts and that she is "not happy" if her face "has been put on a body with one, as well as furious if the image has been used without consent".
On the other hand, photographer Ami Barwell has pointed out that a photograph from her 'Mastectomy' series has been "stolen and used in this 'advertisement' from the Spanish Government in a derogatory manner", adding that the image is "strictly protected by copyright » and that neither the Women's Institute nor Arte Mapache, author of the poster, have the right to use it, according to Europa Press.
Subsequently, the illustrator of the poster, Arte Mapache, apologized via Twitter for having been inspired by photos of models for the campaign and for having also used an "unlicensed" typeface. «After the controversy, I have considered that the best way to alleviate the damage is to distribute the benefits derived from this work equally among the protagonists of the poster and buying the typography license. I made this poster for a cost of 4,490 euros. It is false that he has received 84,000 euros, "explained Arte Mapache. As she indicated, her intention was not to abuse the image of any of the protagonists but to "transfer the inspiration" that these women represent for him.