Cristina Santín Nuño, CSIC researcher: "Fires are a social problem in Asturias; we must dialogue, without demonizing"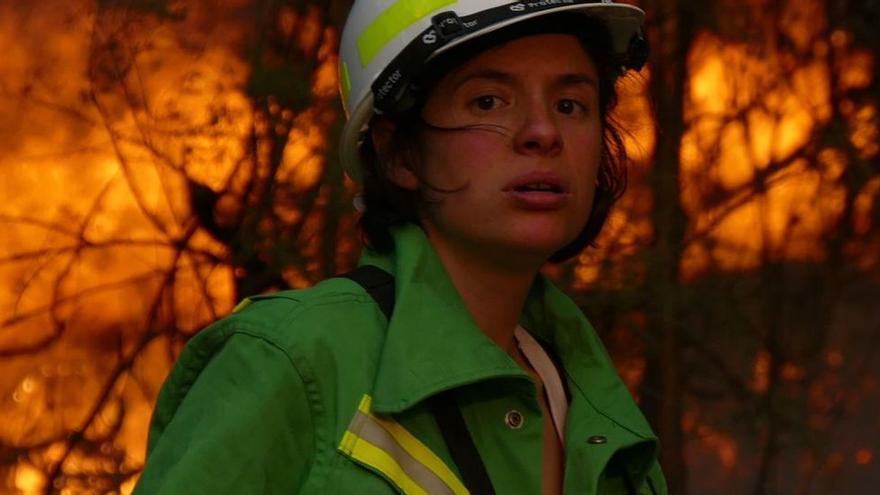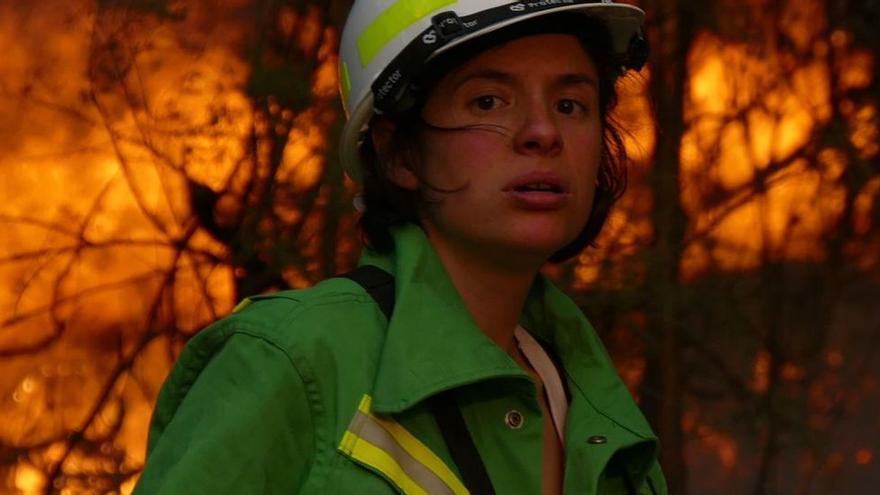 The doctor in Biology Cristina Santín Nuño (Ponferrada, 1981) is a Ramón y Cajal researcher at the Mixed Institute for Biodiversity Research, based on the Mieres campus, and participated by the University of Oviedo, the CSIC and the Principality of Asturias. Expert in the impact on biodiversity of the forest fires, is embarked on a project to determine how fires affect the birds, insects and amphibians of Asturias.
So far he has studied the impact of forest fires in places as diverse as Wales, South Africa, Canada and Australia. Asturias presents a very different casuistry. "Here fires are a social problem, and solving them requires a lot of dialogue with the rural population", It indicates. And that dialogue begins by explaining that the culture of fire does not allow "nature to evolve." Santín warns that there will be more and more sixth generation fires, those that burn thousands and thousands of hectares and come to create their own meteorological conditions. "Climate change and rural abandonment are undoubtedly going to worsen the situation and make the fires worse and worse," he warns.
How are forest fires affecting the region?
They always have effects. They destroy the vegetation and therefore the fauna. In Asturias we are lucky, in quotes, because the fire is mainly affecting areas of scrub and new forests. However, they also have an impact on soil loss. It is seen very clearly in areas such as the East or the Southwest of the region. The rains wash away a lot of soil, and without soil there are no plants, and without them, there are no animals either. In areas such as the Pozo de las Mujeres Muertas, on the border of the councils of Allande and Cangas del Narcea, we see the terrain so bare, as a result of the fires and the dragging caused by the rain, that only rock is visible.
There are also the oil slicks that carry the burned material after the fires.
In Asturias there has not been so much contamination of aquifers due to the dragging of ash, but in other areas it has, to the point that some cities have become short of water. In 2020, in some rivers of Australia all the fish died from this phenomenon.
In Asturias, how do fires affect biodiversity?
Above all, surfaces of heather, gorse, arteixo are being burned ... and therefore populations of insects, some birds, small mammals are affected ... We have just requested a project from the Government of the Principality to evaluate the effects that these are having fires in populations of birds, insects and amphibians.
How are fires affecting emblematic species of Asturias, such as the bear or the wolf?
They are not really affected, because they are not settled in the areas that are burning recurrently, and that are mostly used for livestock.
He has studied the effects of fires in countries as diverse as Wales, Canada and Australia. The casuistry is different from that of Asturias.
Here in Asturias, fires are a social problem, and until we understand the phenomenon as such we will not be able to solve it. The number of fires has been reduced in recent years, but paradoxically the area burned has expanded in parallel. It is explained because there is more vegetation, more mountains, without a solution of continuity.
The ranchers attribute the fires to the fact that there is more and more fuel in the mountains and do not allow them activities that previously allowed them to keep it clean.
What is evident is that 60 percent of the fires are caused, and are attributed to livestock producers. There are those who see the mountain "dirty" and to clean it, they put a match in it, also coinciding with the south wind and when it has not rained for several days. In addition, fires are started at increasingly untimely hours so that the extinguishing services cannot be deployed and the fires burn much more surface. They are not aware that those scrub lands, if you leave them for a period of fifty years, by their own capacity, they become forests. We don't let nature evolve. There is a recurrence of fires in the same areas every four to five years.
What can be done to address this problem that hits us every year?
We must work with the rural population to banish this culture of fire.
Ranchers blame the fires on reduced grazing activity, and this is related to wolf attacks.
Being a rancher here in Asturias is not easy. It is an activity that is very badly paid and that is very hard. The territory belongs to the rancher, but it also belongs to the wolf. For this reason, it is necessary to look for a middle point in which the conservation of the species is guaranteed, on the one hand, but also agricultural and livestock activities. We must appeal to dialogue to see what can be done. You don't have to demonize the wolf, but you don't have to demonize the rancher either. It's no use. It is true that the reduction of grazing and traditional uses are contributing to more and more fires. Nature sooner or later recovers its place.
Are the so-called sixth-generation fires going to occur in Asturias, of which there has been a lot of talk, especially after the "day that did not dawn", on October 16, 2017?
Luckily we have not experienced them here in Asturias. It is a classification that some Catalan researchers developed. These are very large fires, of thousands of hectares, which release so much energy that they create their own atmospheric conditions. They occurred in Europe in 2017, with the great fires in Portugal. One of them, Pedrógão Grande, in June of that year, cost the lives of 64 people and caused 135 injuries. In October of that year, the wave of fires caused another 42 fatalities, as well as 71 injuries, 14 of them serious. These types of fires have always existed, especially in the boreal forest, which has a larger area. The problem is that they are getting closer to more populated areas.
These types of fires are increasingly taking place further south in Europe.
It was seen, for example, last September in the fire that affected the Sierra Bermeja, in Malaga. Here in Asturias we do not have conditions that lead to such serious fires. In Asturias there are many fires, a lot of recurrence, but they affect a very small area. Of course, if there is more and more fuel in the mountains, and climate change continues, we may find ourselves in a relatively short future with this type of sixth-generation fires. But now, as we don't have a lot of conifer extension, there is a relative risk. Climate change and rural neglect will undoubtedly make the situation worse.