Cristina Ramos sings at Christmas on Canary TV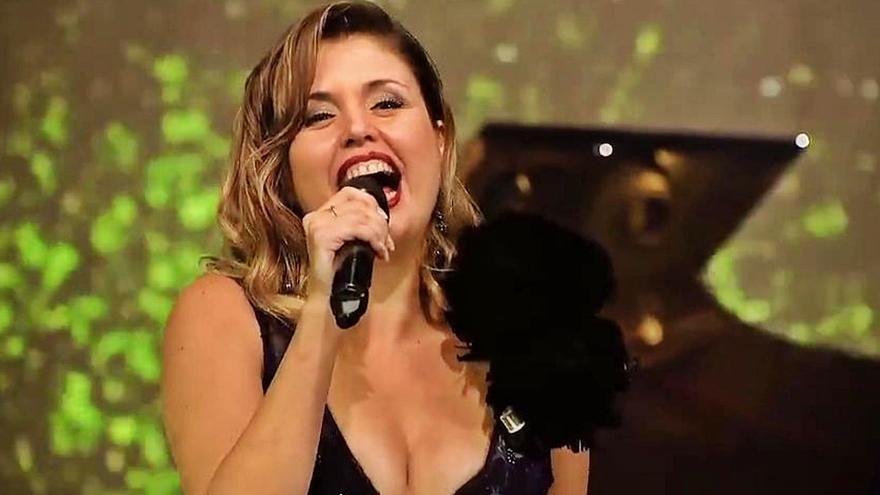 Televisión Canaria proposes a special program for this Christmas Eve that will open with the Christmas Symphony 2020 show, at 8:50 p.m. In the style of the great Christmas entertainment shows on North American television, the singer Cristina Ramos will bring a very special night in which she will receive the visit of a series of guest artists with whom she will perform great Christmas musical themes as a duo.
The Canarian singer was the only Spanish artist who participated in the special of the popular American contest America's Got Talent The Champions in 2019, after having been the revelation (2016) when she won Spain's Got Talent, and that in 2018 La Voz México won, becoming the only artist in the world who has won two contests of this nature in different countries.
The singer Serafín Zubirí, the tenor Celso Albelo or the actress Toni Acosta are some of the stars that will accompany Cristina Ramos on the night of the 24th, in a special program that has been directed by Israel Reyes. The Christmas programming of Televisión Canaria continues from 10 pm with Islas de Talento, where 17 new artists from all the Islands, go up on stage for the first time to demonstrate the potential of their voices, in a musical gala shot entirely in a virtual stage.
The 17 artists selected to star in this event participated a year ago in a macro casting held in each and every one of the Islands. Some 2000 new artists attended the different calls. From this historic figure, the jury selected the finalists who have obtained a direct passport to the Talent Islands Christmas Gala. Throughout this year, the chosen talents were awarded a musical theme, their voices were prepared in various vocal rehearsals and they also had the possibility of entering a recording studio for the first time.
And to close Christmas Eve there is nothing better than another good dose of humor, this time "absurd and surreal", as they like to describe the protagonists of El Suppository, authors of the special program entitled A new abnormality.
A journey through absurd and surreal humor that will take us from a very improbable Neolithic past to a dystopian and asexual vision of the Canary Islands of the future. A parody of reality from the prism of absurd humor. In this show, built following a sketch format, the quintet of Canarian comedians once again put on stage their characteristic absurd and surreal humor. Thus, the show is presented as a particular tribute to the world of radio.