Cristina Ramos shines like Mariah Carey in the return of 'Tu Cara Me Suena'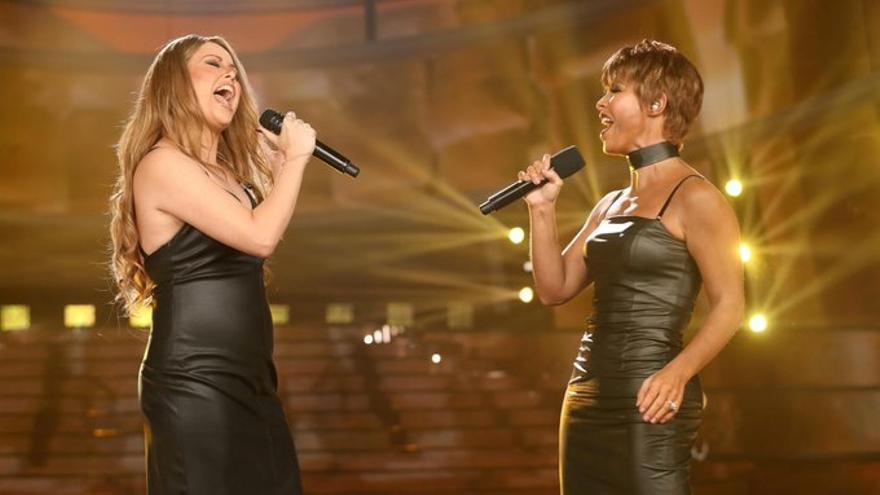 Your face is familiar to me has returned and has done it through the front door After eight long months of hiatus as a result of the coronavirus crisis, the success program of Antenna 3 He returned to the television grid last Sunday with a gala full of surprises and performances to remember. The rarest of all the editions, since it is the last that was recorded before the stoppage caused by Covid-19.
The artist from Gran Canaria, Cristina Ramos, had to imitate Mariah Carey and has done it in duet with has had the help Soraya arnelas, who has stepped into the shoes of Whitney Houston to sing the famous song 'When you believe', a theme that was the main theme of the Dreamworks animated film 'The Prince of Egypt' in 1998.
The canary fwho was in charge of closing the twelfth gala, which had a surprise: The Altar Boy wins his first gala of the eighth edition of 'Your face sounds to me'. The comedian and collaborator of 'El hormiguero' won the victory of the imitation talent of Atresmedia after shining with the imitation he made of Joaquín Sabina with 'La del pirata lame', achieving unanimity between the jury and the public.
As the winner of this new gala of the Gestmusic space, the comedian very excited donated the 3000 euros of prize to Smiles without cancer, a non-profit association that tries to help research and families who have children with this disease.
Ramos, along with his guest companion, Soraya Arnelas, finished second in this first postcovid gala. But for the next program, the button decided that the Gran Canaria woman would imitate a character that may be very familiar to movie lovers, but who can catch newcomers to those who are not familiar with the seventh art: Diva plavalaguna, a character from the movie The Fifth Element, a 1997 film directed by Luc Besson, and starring, among others, by Bruce Willis, Gary Oldman and Milla Jovovich.
To make this character, as Manel Fuentes indicated, the program's team must do a great job. And it is that Diva Plavalaguna is an opera singer, with an alien appearance and blue; its eyes are green and it has tubes that reach the ground. In the artistic section, it is not an unknown record for Cristina Ramos, since she has achieved triumphs interpreting themes of the genre.