Cristina Pedroche responds to the haters and explains why she appeared without hair in the Chimes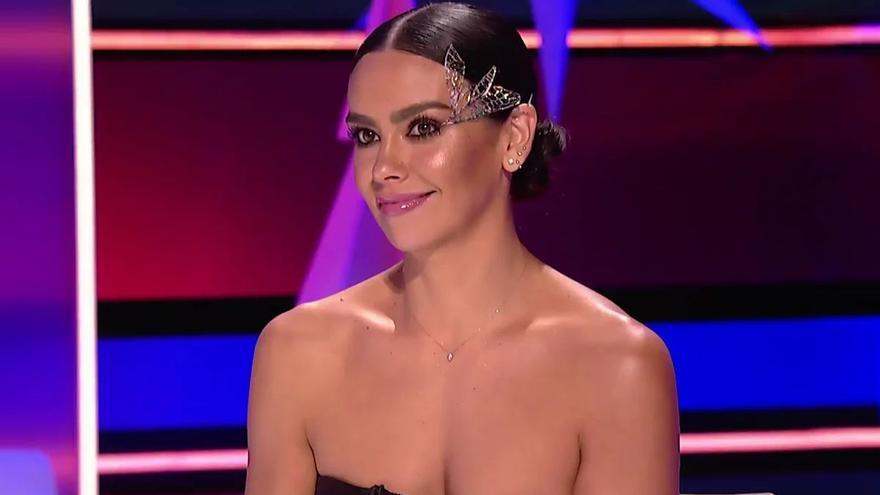 Two days after making history on Antena 3, Cristina Pedroche placeholder image has visited this Monday the set of 'Zapeando' to take stock of his eighth consecutive Chimes. Thanks to the expectation for the presenter's dress, the broadcast of the main channel of Atresmedia won for the first time that of TVE with a 33.7% share of the screen and more than 6.3 million viewers.
This afternoon, Pedroche explained that he wanted to "be reborn" with his spectacular suit: "I believe that rebirth is possible and everyone can be reborn as many times as necessary". "For me it is the most special night of the year, and that people have accompanied us is a dream that year after year continues to be fulfilled," he said on the laSexta program.
The collaborator has stated that this event makes her "very happy", although she has acknowledged that it involves "a lot of pressure". "You have to digest it calmly, because as always, there are opinions for all tastes", has commented before Dani Mateo, who has made reference to the haters who every New Year's Eve criticize their partner: "There are people who do not rest even on New Year's Eve, who have that poison there and have to release it." "If it is good for them to let go, let them let go, but only against me and my dress. But to my team, let me alone.", asked Pedroche.
On the other hand, he has also talked about the reason why he decided to appear hairless on camera. "When she showed me design, Josie told me she hated hair, there was no way to square it"He recalled: "He told me that I was wearing the helmet and that I had to shave it from the bottom and the area of ​​the ears, but deep down you are half".
"If I shave right now, my head will not be as smooth or the same color," explained Pedroche, who did not really shave when he found an alternative: "We did a characterization test to see if we could hide all the hair and make it look natural".
"It is something legal to use in fashion, in life and in everything. I love the final characterization and all that we have had fun for, that's what it's for. A dress is a look, but it's fun and television. I think it was a success, "added Josie.