Cristina Pedroche: "'Love Island' is a format that is going to revolutionize my career"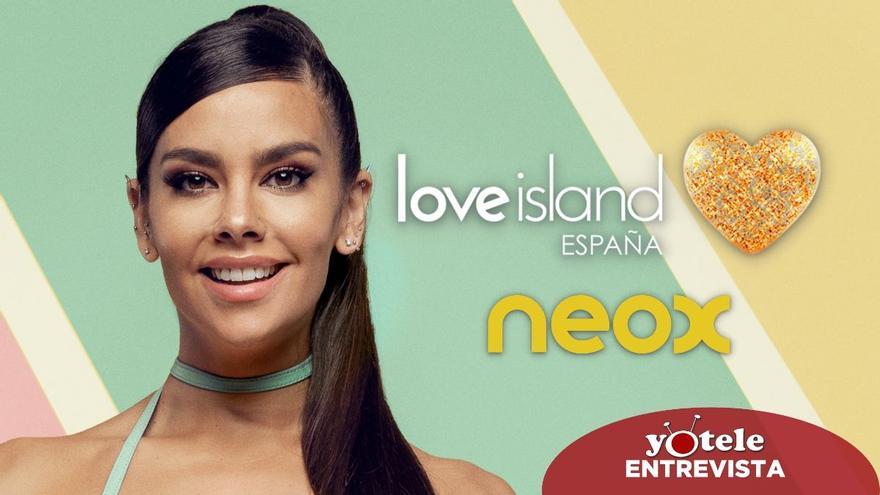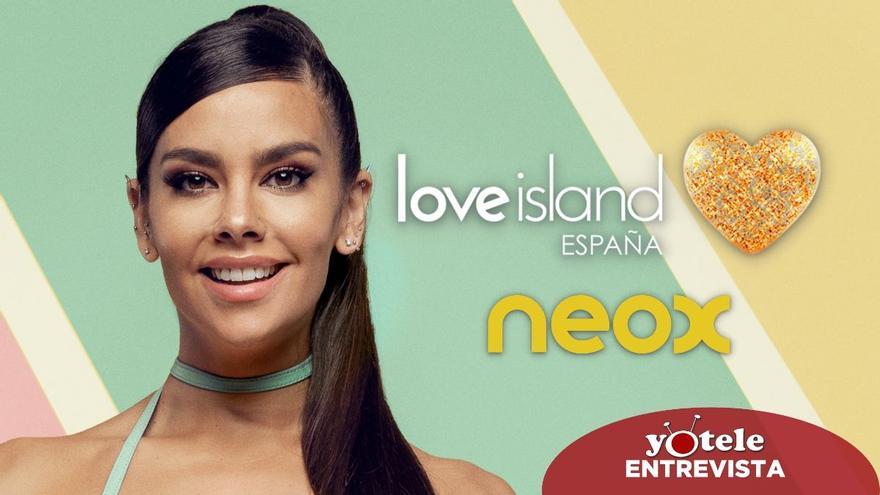 Cristina Pedroche placeholder image returns to lead a program with 'Love Island'. Following its international success, the reality comes to Spain from the hand of Neox, who will open this Sunday its villa located in the Canary Islands to the first 10 islanders who are willing to find love in this adventure, in which the spectators will play a decisive role. YOTELE talks to the presenter about the premiere of 'Love Island' on Neox, among other topics.
-What do you feel about the new format?
-I am nervous, excited and excited. I am very happy to present again and have my own format. This format is wonderful. I was not expecting something so big. I really want to start this job.
-What was your reaction when Atresmedia asked you to be the presenter of 'Love Island'?
-I already knew the format of so much traveling to London. I saw it and freaked out. When they called me and told me they had a new project for me and that it was 'Love Island', it was a dream come true, and more with the certainty that it has been a success in many countries. It is a format that is going to revolutionize the television grid, platforms, social networks and also my television career. I think a perfect time comes for me.
-'Love Island 'is not a format of infidelities, but of falling in love. In fact, not having a partner is penalized.
-Exactly. This is just having fun, having fun and finding love, or not. You never know, but hopefully so because the participants are ideal. We have done an incredible casting. They are all very handsome, have their profession and are very well trained inside and out. I hope the public falls in love with them.
-In comparison to other formats, the audience will be very important, since the vast majority of decisions will be in their hands.
-The viewers will be essential, since they will be able to make many decisions to change the future of the islanders through the application of the program. They can change the couples that are already formed, undo others, decide which singles enter the village, among many other things, in addition to choosing the winning couple at the end of the edition.
-Determining who is more or less in love is difficult, since it can be very subjective. The public decides who they like the most of the lovers, right?
-That's. The audience will decide who they like best and through their opinion they will make those decisions. Hopefully they will fall in love because the Canary Islands is an idyllic enclave to fall in love with.
-What exactly will your role be in 'Love Island'?
-My main function is to be with the contestants even if they don't see me. I will be aware of everything and I will go in when they do not expect it. Here you are going to play a lot with surprise. For both contestants and viewers. I will also accompany you in the fires. Everything will be recorded here 24 hours a day, but each day will be different.
-Will you have that hooligan point that characterizes you when presenting?
-You know I'm not hiding anything. If there is one that I like better than others or if there is a couple that falls apart and I liked it, it will be noticed. I also tell you that of course, as a spectator, I will also download the application and make my own decisions.
-Another feature that makes 'Love Island' different is its daily broadcast.
-Yes. 'Love Island' is a daily strip from Sunday to Thursday. It will be broadcast at 9:00 p.m. and will last approximately one hour. In addition, Atresplayer Premium will broadcast exclusive content every Friday. It will be a new program with content that has not been broadcast, nothing of a rehash summarizing what has happened and that has already been seen.
-How will the dynamics of the daily galas and the exclusive program on Friday be?
-There will be a little of everything. Depending on what they are going through, we will show some things or others, because everything will be recorded here, but not everything will be broadcast. In the first installment we already know that the 10 people who enter the village will be paired only by physical appearance. Later, in each program, it will vary depending on whether a new single woman has entered and has put a couple at risk or if there has been a game, etc …
They are going to go through a lot of games and dates to get to know each other better, and that's what we'll do. We will take the best moments of each day and its broadcast will be very close to the moment in which it occurs. What is lived today, will be seen tomorrow, making it impossible for it to leak.
-Will there be elimination in the first week?
-Of course. Here being a couple is rewarded and being single is penalized. So if a new person comes in, they are already odd, and there will be a person who will have to leave. It can be the single man himself or the member of one of the couples that I do not like his partner in the contest. So, apart from love, strategies will also emerge, jealousy …
-You have been with your partner for a long time but, if you were single, would it have crossed your mind to participate in a format like 'Love Island' or similar?
-I think that I would not have entered any reality show, but if I had to enter one, it would be 'Love Island' because I think that the people who are going to participate will be very careful. Here we are going to have young people who want to have fun, enjoy love and the Canary Islands and meet new people. In addition, this program comes at a time when we feel like doing this because we have not been able to party for a while.