Cristina Pedroche breaks into tears when talking about the Chimes: "I don't want them to think I'm superficial"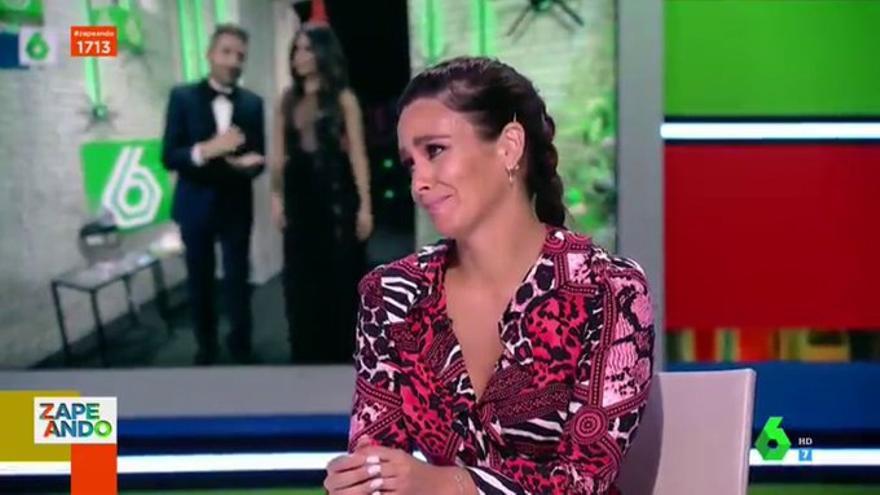 Despite the state of alarm, It seems that New Years Eve it will be more like other years. And is that Cristina Pedroche will give the Chimes again on Antena 3, although this time he hesitates between wearing a striking dress or a more restrained one to go in line with a 2020 that has caused the death of more than 35,000 Spaniards as a result of the coronavirus.
"I'm usually nervous with excitement, but this year I'm nervous because I don't know how to feel"The young woman confessed in 'Zapeando'." I feel like doing it because saying goodbye to the year with everyone is a dream and we all want this year to end because it has been bad for everyone, "he said, but doubts assail him when he thinks that many people The ritual that is organized around her dress will seem frivolous to generate expectation.
"I don't want people to think that I'm superficial and that all I want is to be beautiful that night. It doesn't consist of that. It consists of entertaining, in which people forget at that moment everything bad that is happening, "explained Pedroche through tears.
For its part, Lorraine Castell He has taken El Hierro off the issue and encouraged his partner: "People want to see what is every year, a joy, not a 'tristor'", to which Cristina Pedroche replied:" The problem is that I also have that 'tristor' inside. I am not living my best year. In the previous minutes I am hysterical with emotion, and I don't want to be hysterical with grief. I don't know if I'm sure in this dress or not. What the dress is like is clear since January, but now I don't know whether to change it ... You know they are like my children".