Cristina Pardo charges against the political class: "They are politicians doing politicking"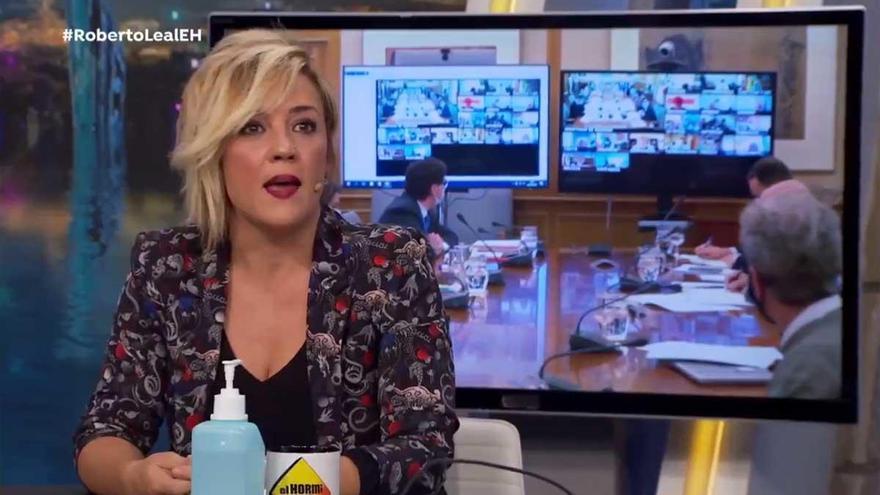 The set of 'The Hormiguero'yesterday became a real political gathering. The section presented by Juan del Val, Nuria Roca and Cristina Pardo left the laughter aside to charge against the political class, especially the presenter of 'Liarla Pardo', who was shown clear and blunt regarding the continuous political confrontations for measures to combat pandemic.
The contributor to the Antena 3 program has harshly criticized political leaders for the attitude they are having when it comes to providing solutions to stop contagion:What is happening is pornographic, obscene and undignified. They are politicians doing politicking, who only think of confusing and frightening citizens in such a way that, in the end, we swallow what they throw at us and without knowing who is deciding what and who is to blame. "
Cristina Pardo thinks that "there is a clearly political fight of egos"and that at no time are they thinking of the citizens." They have managed to make us confused and not know who is right. The two parties appeal to supposed scientists, who I do not understand why some have to be better than others, "said the journalist.
The communicator also recalled that, coincidentally, all the communities governed by the PP (except Castilla y León) voted against the new measures presented to stop the contagion, wondering why they do this: "Why has one of the PSOE decided it? So it is already good for the PSOE and bad for the PP? And us? It is that nothing happens because one of the PSOE can have a good idea and one of the PP also… It seems to me that they are positioning themselves for what may come in the future ".