Cristina Castaño: "Sex tells a lot about Macarena in 'Toy boy'"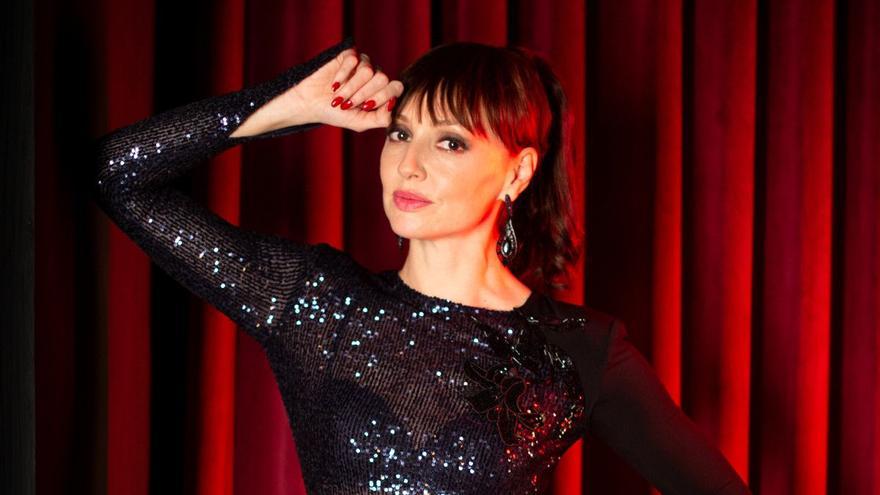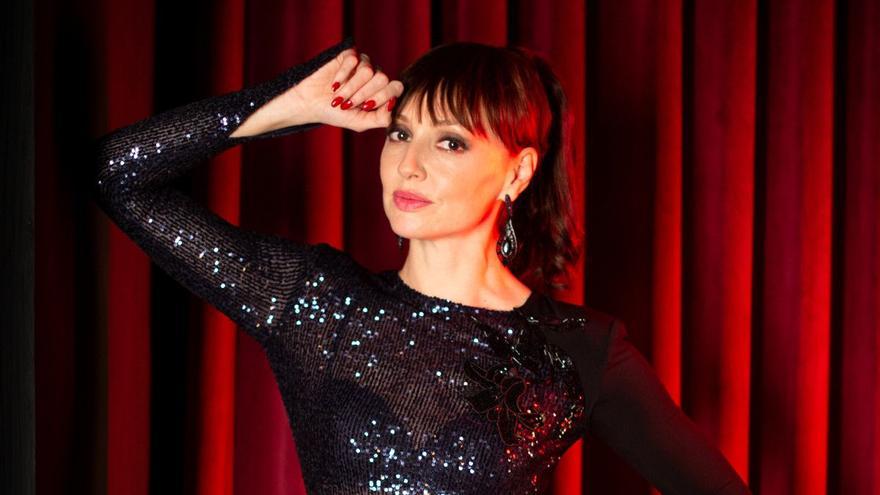 After having become one of the most watched Spanish series in Netflix on an international level, the erotic 'thriller' 'Toy boy' returns this Sunday, September 26 to Atresplayer Premium with a second season that has powerful signings such as Álex González and Federica Sabatini ('Suburra'). But in the series produced by Plano a Plano, the character of the once almighty Macarena Medina (Cristina Castaño), the ambitious businesswoman who saw her world fall apart with the death of her husband, the rape of her son and the charges of pedophilia and murder against her brothers. The actress who gave life for seven seasons to the Judith of 'La que se avecina' criticizes that ambitious women like the one she plays in this series are labeled as evil. "Macarena is not," he defends her.
-The first season did not end well for Macarena. She ended up totally alone.
-He lost everything: his son, his company, his friends ... Everything he had built collapsed. In the second season, he faces all this with a pretty great sense of guilt and responsibility. She decides to voluntarily go into a sex detox center to be cured and start from scratch.
-Her character, in fact, is defined a lot through sex.
-Sex explains many things about everyone. I believe that as we are in bed we are in life. Sex is another part of us and, in Macarena's case, it tells a lot about her, she talks about her personality, who she is, her intimacy and how she uses all her power at all levels. Sex is a way of defining a character, if it is well written in a script it helps a lot to tell things about him.
-How will your relationship with the characters of Álex González and Federica Sabatini, the owners of the new strippers in Marbella, the One per Cent?
-Macarena has lost all support. Zapata is with Benigna, who is now the owner of the company. And someone new arrives, El Turco [Álex González], and she believes that as a result of that person she can recover what is hers.
-Your character started the series looking like the bad guy but it turned out that he wasn't.
- What amuses me is that people keep telling me: How bad is Macarena! And no, she is only a woman with power and who knows how to exercise it. Perhaps what can be attributed to her is that she has not known how to be a good mother, that her son has been hurt a lot and that she has not seen him. But there is a tremendous desire on the part of Macarena to make amends for that part of her life. It is curious that women with power are labeled as bad, even if they are not. It is a very vision of this society, that women with power are bad.
-The ambition in man, on the other hand, is even seen as positive.
-Exactly. That a woman knows how to exercise her power, that she be a business shark, that she can be the leader of her family business, that she has character, it does not like. Like a docile woman more.
-In 'Toy boy' male sexuality is exploited more than female, with the 'strippers' undressing, while women are the ones who run companies and law firms.
-One of the banners of the series that was sold at the beginning is that the roles were reversed a bit. The boys were the target men and the women were the powerful ones. In the end, I also don't think there are object men as such, because the series addresses all the characters with their personalities. Neither Macarena is just a powerful woman nor Hugo is just an object man.
-The audience of 'Toy boy' in the first season was discreet on Antena 3, but when it arrived on Netflix it had a lot of repercussion.
-It is the third most watched Spanish series worldwide on the platform, after 'La casa de papel' and 'Elite', and it was also number one in Spain for a long time. For us it was a disappointment that in Antenna 3 it did not have the repercussion that we expected, with all the work, effort, enthusiasm and expectations placed on this ambitious project. But we fully compensated with Netflix.
-Do you now recognize her outside of Spain for her role in 'Toy boy'?
- I have been in countries like Egypt, Mexico and Brazil, and yes that has happened to me.
-He left 'La que se avecina' after seven seasons, one of the most popular series in Spain. Did it cost you to make the decision?
-It is not an easy decision to leave a series of such success and such a beloved character ... It is a series that had many millions of viewers and with the anticipation of continuing many more seasons, so it was not easy. But for me it was a necessary and wise decision for my career.
- Is it true that your mother was not allowed to be an actress?
-No, I come from a very artist family: my brother Nacho is an actor, my mother is a very artist, my father played the piano ... At home, no one was surprised that I wanted to be an actress, sing or dance. What my mother would have loved to dedicate herself to, but my grandfather said no, but I don't think it was my grandfather's responsibility. If my mother tells me not to do this, I tell her: come on, see you later, mom. If you let your father decide for you, you are the one deciding. I would never hold my grandfather responsible for my mother not doing this.