Credit Suisse forces the resignation of its president for circumventing the Covid regulations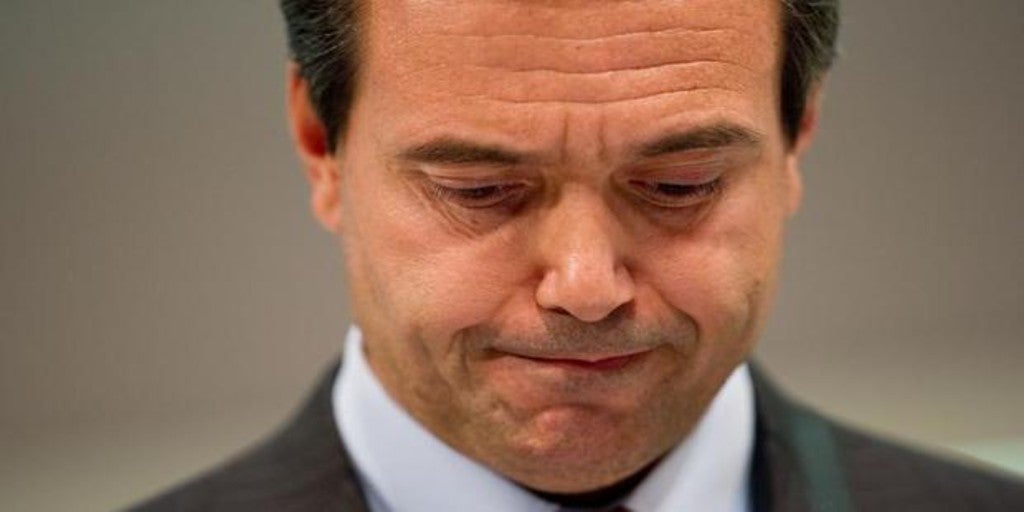 Updated:
Keep

The chairman of the board of directors of Swiss bank Credit Suisse has lost his job for repeatedly violating the country's quarantine rules. Following an investigation by the board of directors, António Horta-Osório has been replaced with immediate effect by Swiss Axel Lehmann, the financial institution has just confirmed. The Portuguese-British Horta-Osório took office last year and took a first serious misstep on November 28, when after a trip from Britain to Zurich he should have been quarantined for ten days but chose to leave the country just three days later on a private jet. The Swiss newspaper "Blick" made this behavior public and the banker, after an initial moment in which he denied the accusations, was forced to apologize.
Blick, for his part, continued to publish the results of his journalistic investigation, which provided evidence that, for example, had also breached UK pandemic rules last summer, when he attended the Wimbledon final in early July. The bank's board of directors has assessed the pernicious effects of this behavior on the image and reputation of the institution and has forced his resignation. The announcement of the change of president has been accompanied by some statements by Horta-Osório in which he expresses his regret: «I regret that some of my personal actions have generated difficulties for the bank and have affected my ability to represent the institution internally and externally. . Therefore, I have come to the conclusion that my resignation at this time is in the interest of the bank and its shareholders."
Throughout 2021, Horta-Osório had survived the screening of affected personnel for the collapse of its supply chain finance funds linked to Greensill, which ended with several dismissals and economic sanctions to several directors. Switzerland's second-largest bank lost $10 billion that bought notes issued by Greensill, the British financial company that filed for insolvency in March, and has launched an internal investigation to determine liability, after sharing its preliminary findings on the matter. of Greensill with regulators. Swiss financial blog Inside Paradeplatz reported that Credit Suisse had fired two managers from its asset management division due to the results of the investigation, although the bank did not officially say the number of affected employees or their identities.
At the end of December, the main shareholders had opted for the continuity of Horta-Osório and his presidency was considered consolidated until the violation of the quarantine. The former Lloyds chief executive had taken up the cause of reforming the bank's culture and risk management and his abrupt departure marks an unexpected reappointment.
According to the announcement, the bank's board of directors will propose the election of Lehmann as chairman of the board at the general meeting on April 29. "With our new strategy, we have set the right course and will continue to anchor a stronger risk culture across the bank," said Lehmann, "I am convinced that by executing our strategic plan in a disciplined and timely manner, we can find renewed strength and create sustainable value for our stakeholders."