Crash in the Chinese Stock Exchange: 2,600 shares fall the maximum limit of 10% | Markets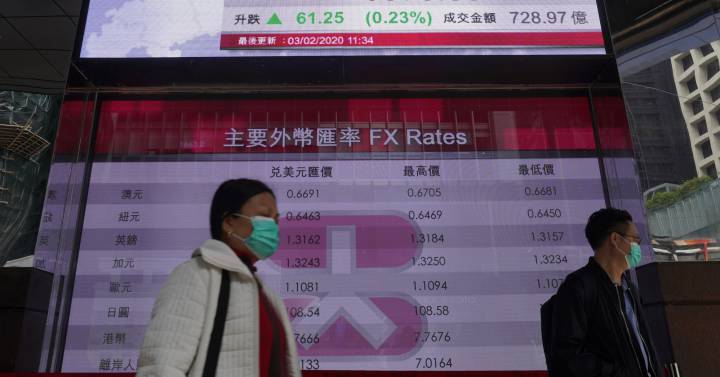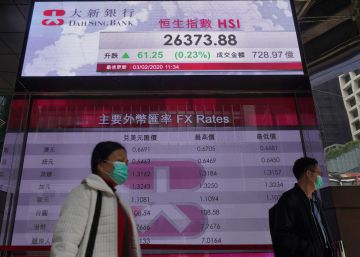 After more than a week closed for the Lunar New Year, a holiday extended to try to contain the Wuhan coronavirus, the Chinese stock exchanges have reopened their doors today with a 9% collapse, when the maximum allowed decrease is 10%. 2,600 values ​​have fallen more than the maximum allowed limit of 10%. The very strong sales have also reached the raw materials market, with iron ore also falling a maximum of 8% and the yuan down 1%.
Government measures to try to avoid financial bleeding have paled in the face of investors' fear of the coronavirus and its economic impact. China has lowered interest rates and injected 150,000 million euros into the financial system through long-term loans (although most of it has been to cover maturities), but the uncertainty about the scope of the pandemic has the market almost collapsed.
The financial authority has restricted bearish operations and prohibited fund managers from selling shares unless it is to face reimbursements from investors. "It is too early to buy shares, but with the fall limits it cannot be sold," an operator summed up Bloomberg.
The epidemic has already claimed 360 lives and infected 17,000 people, the vast majority in China. Several provinces (such as Gangdong or Shanghai) have extended vacations until next week, while Beijing has advised employees to stay at home for several days. Entire provinces such as Hubei are closed and the country's borders, increasingly.
"This will last a while," Iris Pang, an economist at ING, told Reuters. "It is unclear whether factory workers, or how many of them, will return to the plants. We have not seen business results since the virus broke out. restaurants and stores are having very few sales. " Economists anticipate that the economic bill of the virus will be much higher than that of the SARS in 2003.
Thus, the prices of raw materials have plummeted, given the forecast that an economy punished by the virus will demand less materials. In addition to the fall of the iron ore, copper or steel for construction have collapsed, all with decreases of more than 6%.