COVID infections continue to rise in the Canary Islands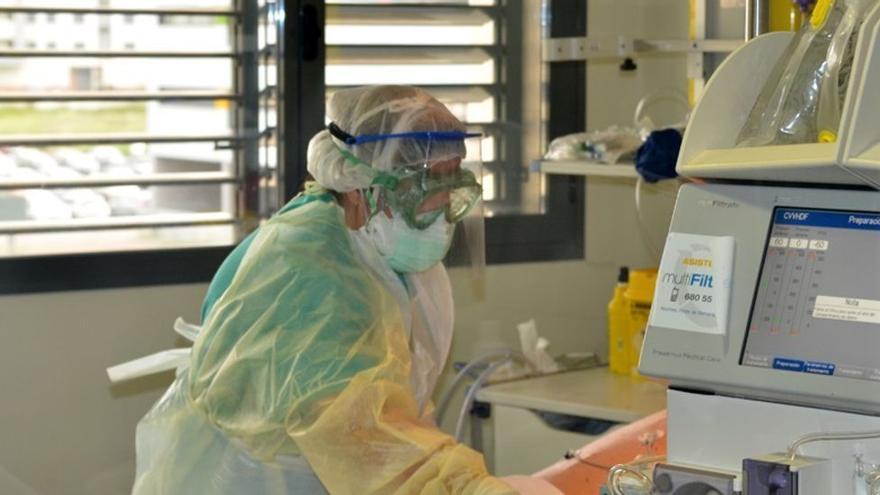 The Ministry of Health of the Government of the Canary Islands this Friday confirms a total of 228 new cases of coronavirus COVID-19, thus continuing the upward trend of recent weeks.
The total accumulated cases in the Canary Islands is 98,778 with 1,636 assets, of which 22 are admitted to ICU and 126 remain hospitalized. In recent hours, no deaths have been reported in the archipelago linked to the coronavirus.
The Accumulated Incidence at 7 days in the Canary Islands it grows and stands at 47.43 cases per 100,000 inhabitants and after 14 days in 77.02 cases per 100,000 inhabitants.
By islands, Tenerife it adds up to 125 cases with a total of 47,097 accumulated cases and 753 epidemiologically active cases; Gran canaria It has 37,685 accumulated cases, 64 more than the previous day and 595 active.
Lanzarote adds 16 new cases with 17,220 accumulated and 98 epidemiologically active; Fuerteventura it has 4,711 accumulated cases with 15 more cases than the previous day and 144 active cases.
La Palma has two new positives and has 1,157 accumulated and 23 active cases and El Hierro it does not register new cases, remaining in the 468 accumulated and one asset.
For its part, La Gomera registers six new cases, so it has 439 accumulated and 22 active.
Until this Friday, a total of 2,300,021 PCR tests have been carried out on the islands, of which 5,130 correspond to this Thursday.
The Ministry of Health of the Canary Islands Government notify the first case of COVID-19 by Delta Plus variant registered in Canary Islands. The index case is a healthcare professional in Tenerife, linked to an outbreak of intrafamily origin, with three affected, without a record of recent travel in any of the people associated with the outbreak.
The affected has not required hospital admission and it is saving the corresponding insulation. The so-called Delta Plus variant (AY.4.2) is a sublineage of the delta variant (B.1.617) of SARS-Cov2 and unlike the latter, it has not been determined to be more dominant than the other variants so far.
It becomes necessary wait to know its evolution to determine if its incidence in the islands may increase, although given the experience and percentages of evolution obtained in other territories where it is present, it is foreseeable that it will acquire prominence, although behaviors are not extracted from which it can become dominant.