"COVID has brought the future of training to the present"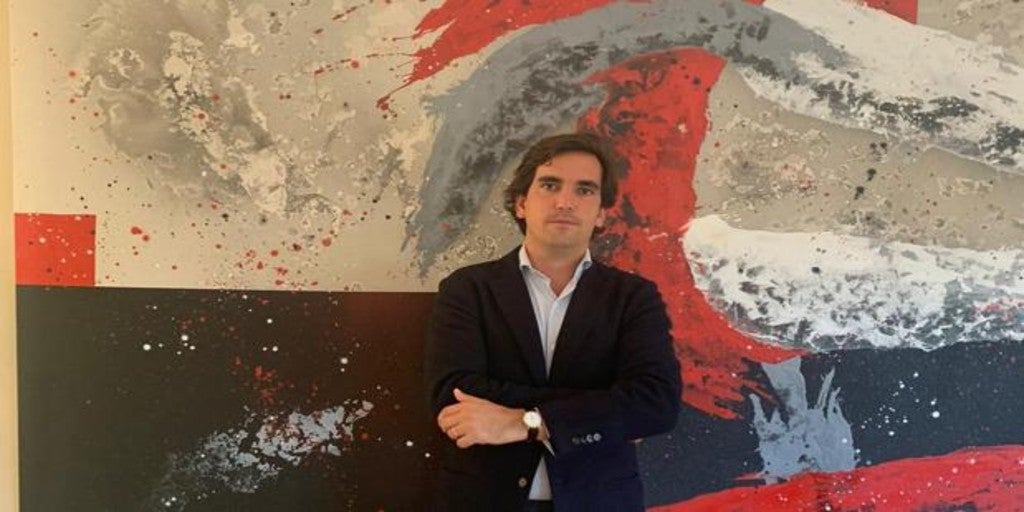 Madrid
Updated:
save

Santiago Navarro-Rubio Poole, CEO of the European Higher Institute of Barcelona (ISEB), warns about the strong growth of online education, accelerated by the pandemic, and which he estimates at 200% so far this century. In his opinion, this rapid implementation is due to "improved technology" and "greater competitiveness in the labor market". Regarding Covid-19, he agrees that it is acting as an accelerator of previously present trends. "The Covid has given us greater confidence in technology and has given us more time in the vast majority of cases," says the head of this online educational center, which will start up a career services department in December.
– Are we seeing that there is an increase in the demand for online education, this increase is due to Covid or some other factor?
Well, online education is a sector that has been growing exponentially in recent years. There are many figures and different studies about this sector, but since 2000 it is estimated that online education has grown by 200%. This growth has been given by the improvement in technology and greater confidence in it. Another factor that has been differential has been greater competitiveness in the labor market, which has marked a need for higher education, online education has allowed us to offer online training at a more affordable price and offering greater advantages to students such as flexibility.
It is true that COVID has led to an increase in the demand for online education and this growth has been forced. With COVID we have been confined without the possibility of moving and with an imminent need to train to be more competitive at work level or we have found more time to be able to dedicate it to training. As i usually say COVID has brought the future of training to the present. Online education has inevitably adapted as a perfect gear to the situation we live in today.
– You say that Covid has brought the future of training to the present, can you define that?
Yes. Every time we live in a more demanding life and with less time. Three decades ago knowing English was a plus, today it is a necessity and even an obligation. There is a growing trend to have a higher education due to the competitiveness of the labor market, so we are going to reach a situation in which a professional with a higher education will have a greater competitive advantage in front of another student who has no higher education. Now, COVID has given us greater confidence in technology and has given us more time in the vast majority of cases.
-ISEB is valued as one of the best business schools, by rankings like The Financial Magazine and you are valued together with ESADE, IE and IESE, what has been the key?
What these rankings value is the quality of studies, professionalism of the teaching team, as well as the incorporation into the workplace of the students at the end of their training and the students' own satisfaction. At ISEB we focus on all these pillars, trying to improve continuously.
Trying to be brief regarding the quality of the studies all our masters have been developed internally by the best professionals in each sector. For this reason, our programs are endorsed and certified by the Isabel I University, which grants ECTS credits.
Regarding the professionalism of the teaching team, despite being online, our students feel accompanied at all times. ISEB's teaching area is available for students 24 hours. That is, any doubt that the student has in less than 24 hours, we solve any doubt. The teaching team is made up of great professionals who prepare our students at the highest level. According to the incorporation into the labor market, more and more companies are knocking on the door looking for ISEB students due to their preparation.
The vast majority of our students are great professionals who have to combine their work demands and their personal life with a high academic demand, Being 100% online allows us to offer our students the flexibility to combine these three fundamental aspects. All these aspects together make the satisfaction of our students very good.
– What makes ISEB different from other business schools?
We differ in many ways. At ISEB we teach the case method in which we expose business problems which students discuss among themselves sharing different points of view. In this methodology of the case method the learning is 360 degrees. Students learn from the experiences and opinions of other students since at the same time we bring together students of different nationalities and with different career paths. Students also learn from teachers' opinions But of course, as a school, we also learn from the students that new ideas or opinions always come out. At ISEB we adapt to the needs of our students
– What future is expected for ISEB?
The future of ISEB is very promising, we are currently in a process of increase the added value to our students. In December we will implement a career services department created exclusively to help and prepare students to boost their professional career. From career services we will help students to prepare their CV, prepare them for a job interview as well as try to reorient them in their professional career.
On the other hand in ISEB we will have a team of managers and CEOs of multinationals, entrepreneurs and great professionals from different industries who will give live classes to our students and I am convinced that it will add a lot of value to the students and to ISEB.