Coutinho: "I have a scar that makes me stronger"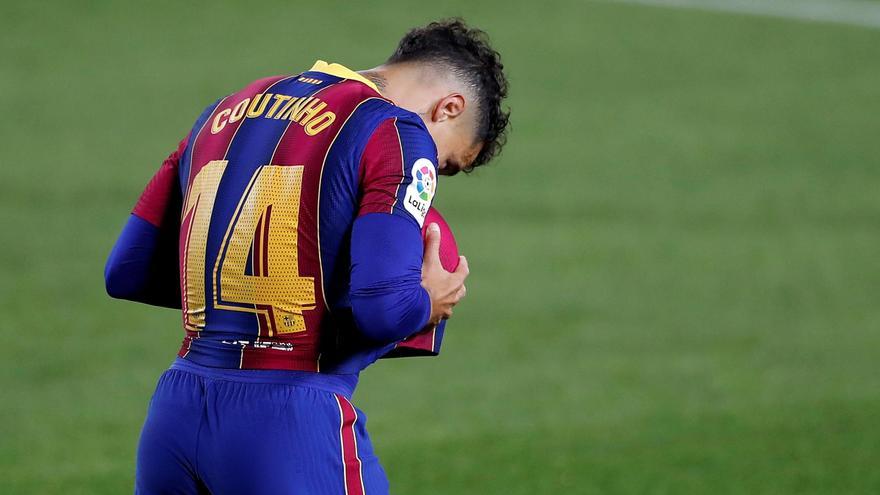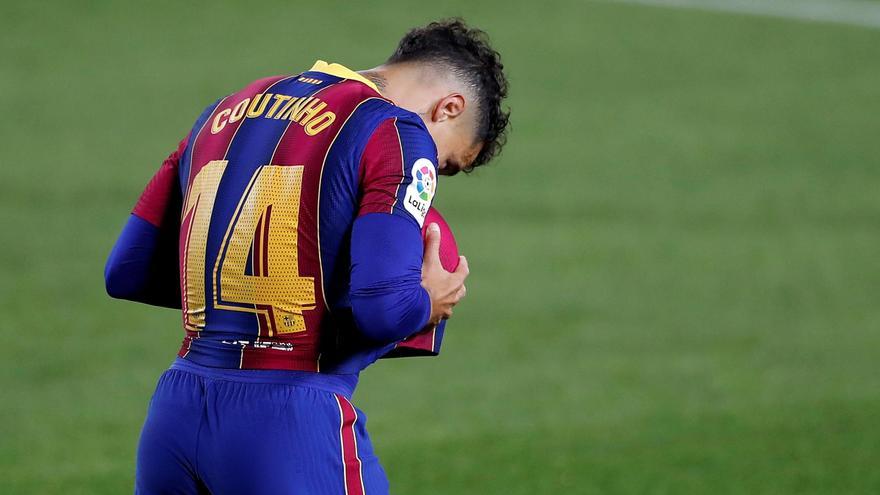 Toward almost a year that did not score a goal, submerged as it was Coutinho in a serious knee injury that kept him months and months off. Up to eight and a half months, specifically. Too long for the most expensive player in the history of the Barça. Too long for himself that he had disappeared from the top-level stage.
But this Sunday night Dest made up a great move on the right wing to leave only the Brazilian in the small area of ​​the Valencia, prologue of 3-1 reassuring for the team Koeman. And much more balsamic for Coutinho himself.
"I really want to after everything I went through. I have a scar that makes me stronger", added the former Liverpool player, who reappeared in the duel against him Bayern Munich (0-3). He barely played 24 minutes.
He then had ownership and presence against Granada (59), Cádiz (23), Levante (58), Benfica (23), Atlético (63), where he wasted a great opportunity after an excellent pass from Gavi, and Valencia (32), the match where he was reunited with the goal after spending more time in the infirmary than on the lawn.
That meniscal cyst that he suffered in his left knee made him go through surgery up to three times. The last one in Brazil, which also made him miss the Copa América with the seleçao. For this reason, Coutinho speaks of "the scar that makes him stronger."
The scream of rage
Perhaps it was one of the easiest goals of his career. I was alone, all alone, in the small area from Valencia. But it was one of the goals that he celebrated with more energy. That cry was angry, it had liberation and it also had the effect that I was looking for. Had entered by Ansu Fati and played half an hour.
Good half hour of Coutinho, a footballer in need of quality minutes To calm the culé environment, which has always seen his signing from Liverpool (January 2018) as a bad sporting operation for 120 million euros plus 40 in variables. The Barça club still has 48 million to pay from this operation to the English team.
"I really want to be the best Philippe I can be"
"I really want to be the best Philippe that I can be ", commented the Barça midfielder, acknowledging how much he has suffered since he was injured last December, also in the Camp Nou, in that duel against Eibar that only allowed him to be 24 minutes. There began his ordeal.
"I have always believed in Felipe from day one," Koeman stressed, happy because he needs the Brazilian's talent to add new records to the attack after the return of Ansu Fati and the Kun Agüero, who reappeared against Valencia. "We knew how to turn the game around, we played well, there are games that you must give 150 percent," said Coutinho. "He was good. He has played freely and giving solutions in the midfield. He has taken a step forward," added the Barcelona coach, who also requires the best version of Coutinho.