Courage in the face of political corruption gives Magius the National Comic Award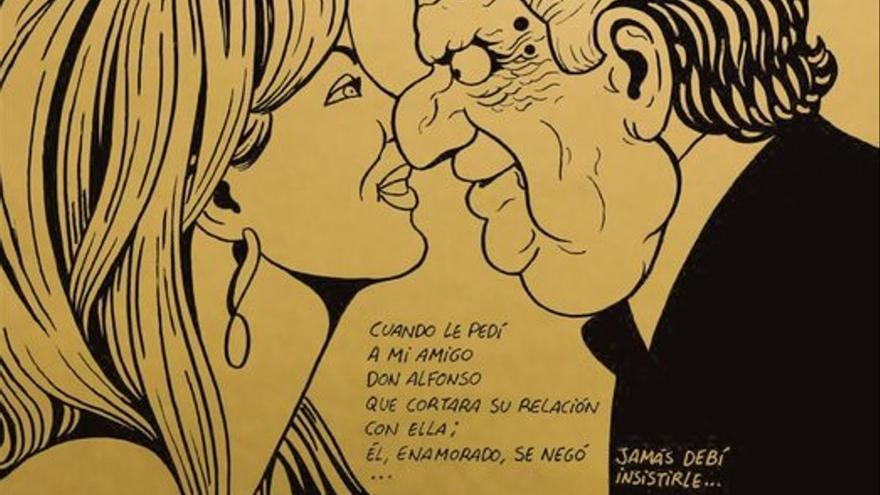 A year ago, in full pandemic, Magius, artistic name of Diego Corbalán (Murcia, 1981), surprised in 'Spring for Madrid' varnishing the scandals of fiction corruption of political and economic elites in recent years in Spain with transcripts of king emeritus, Little Nicolás or Iván Redondo. Now, for "the courage and richness of his plot proposal and his lyrical and surgical approach to problems such as political and business corruption", he has just won the National Award for Comic 2021.
The jury highlighted that in 'Primavera para Madrid', published by Autsaider Cómics, "fiction and reality are mixed through superbly constructed and woven events and characters. A work in form, background and edition, coherent, risky and, above all , honest ".
Also author of the comics 'Murcia' (2015) and 'The Gemini Method' (2018), Magius, illustrator, cartoonist and screenwriter, began editing fanzines in 1998 with the title 'DD / DT', which was followed by 'Black Methal' , in 2001, which he released as a compilation in 2012. Later he published colorful fanzines with titles such as 'Murcia', 'Clásicos Caninos' or 'Hammon'.
Magius took his alias from monk who illustrated various Beatuses in the 10th century. His admiration for this miniaturist can be seen in many of the pages of his creations, not only for the colors and themes, but also because his vignettes are full of symbolism and iconic elements.