Couples no longer marry in the Church: ecclesiastical marriages fall by 30%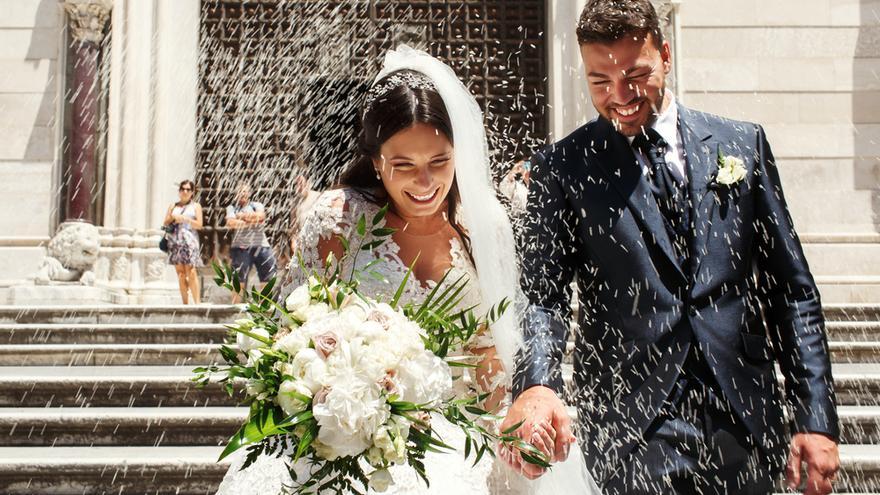 The administration of the sacraments and Catholic religious celebrations have decreased significantly in Spain during the last four years, especially in the case of marriages, which have been reduced by about 30%, but also baptisms (24% less) and first communions (14.7% less).
These are data from the Annual Report of Activities of the Catholic Church in Spain 2019, presented this Tuesday.
That year they were celebrated 36,650 weddings by the church, when they were 51,810 in 2015, 29.3% less. In fact, the number of ecclesiastical marriages has been gradually decreasing year after year.
The rest of the sacraments, such as baptism, also descended. Of the 231,254 baptisms in 2015, it rose to 175,844 in 2019 (23.9% less); and the first communions fell 14.7%, from 240,094 to 204,618.
According to the report, nine million people regularly go to Mass in Spain, a country of 47.3 million inhabitants, where 68.3% of the population considers itself Catholic.
Taxpayers assigned the Catholic Church 301.2 million euros (about 365 million dollars) in the income tax return for fiscal year 2019, which represents an increase of 16 million euros (19 million dollars) compared to 2018.
According to the Transparency Office of the Spanish Episcopal Conference, 80% of the tax allocation is used to cover the needs of the dioceses; In 2019, 229 million euros (277 million dollars) were allocated to pastoral and assistance activities.