Countdown to the Aguas de Teror Trail-Desafío de los Picos 2022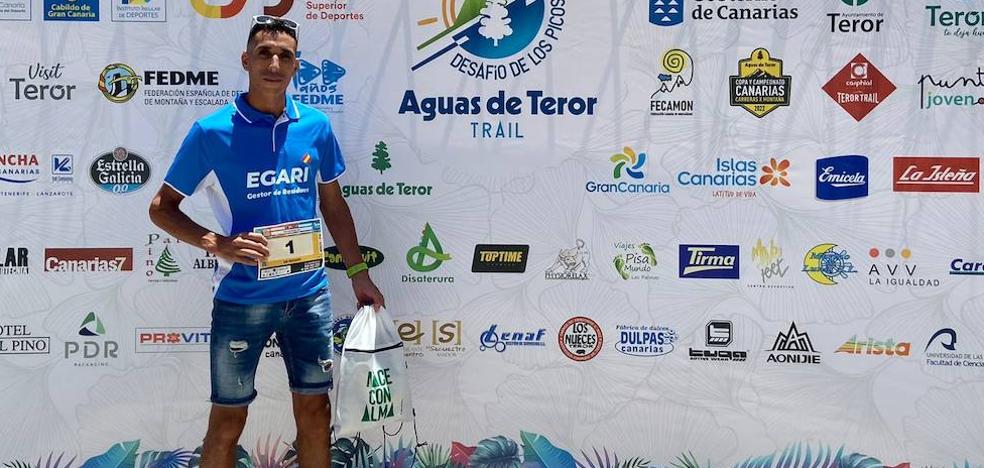 mountain race
The 1,441 registered in the test this Saturday have begun to withdraw their numbers at the Runner's Fair located in the Plaza de La Alameda
Aguas de Teror Trail-Desafío de los Picos 2022 has started its countdown. Today
The Runner's Fair has been inaugurated, installed in the Plaza de La Alameda, and the 1,441 registered in the test this Saturday have begun to withdraw their respective numbers. Villa de Teror is already intensely experiencing this great trail party, since this edition is full of attractions.
This Saturday the
FEDME Spanish Club Championship and it will be the last race of the Spanish Cup online, so the podiums of the different categories will be defined. The elite runners who are going to fight for the title, in the 37-kilometre queen modality, are already arriving in Gran Canaria, such as Adil Moussaoui, current leader of the 2022 Spanish Cup, who will try to make it full in Teror, since it is unofficially champion of the Cup by winning the first three races on the calendar, but has arrived in Teror with the intention of making full of victories. This Saturday's race is also included in the Canary Cup.
The level of the Aguas de Teror Trail-Desafío de los Picos 2022 is very high, with runners of the stature of Raúl Ortiz, David Prades, Dimas Pereira, Ohiana Kortazar, Gemma Arenas, Marta Martínez or Ester Alves, on the starting line.
The participants, in any of the planned modalities, have a wide range of hours to be able to pick up their number in Teror, and enjoy the Runner's Fair with a wide range of products related to this sport. Those registered will be able to pick up their bag with the bib number today until 8:00 p.m.; tomorrow, Friday, from 10:00 a.m. to 8:00 p.m.; and on the same Saturday, the day of the competition, from 10:00 a.m. to 3:30 p.m.
Teror is already experiencing the previous atmosphere of a competition that has been consolidated in recent years and has become a huge attraction for all lovers of this sport.