Cotton or silk mask, which one protects more?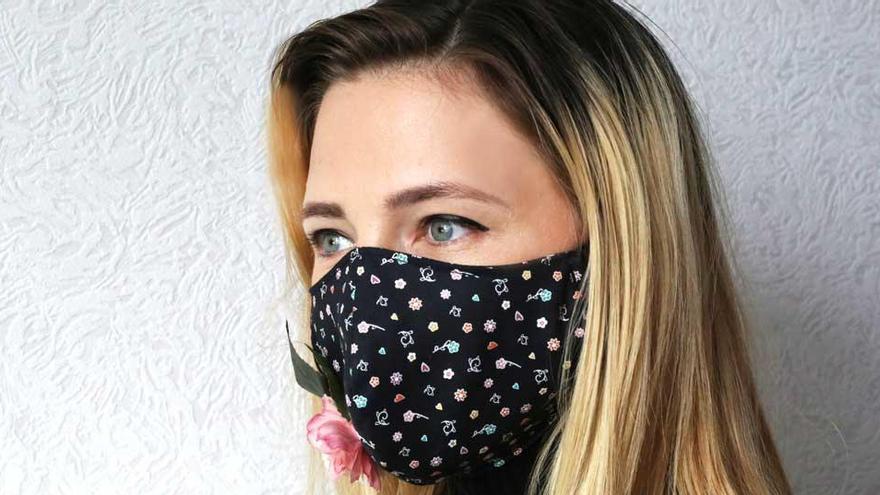 Different investigations have analyzed the effectiveness of different types of masks with the aim of dispelling the doubts that some people have about this method that has been imposed around the world to combat COVID-19. Thus we know that, together with maintaining the safety distance of at least 2 meters, it is the best tool to combat the coronavirus.
Following this confirmation, it was confirmed that Beyond the surgical or the N95, the cloth ones were also effective. Now a team from the University of Cincinnati (United States) has just published a study in the journal 'Plos One', where they analyze whether silk masks protect more against Covid-19 than cotton or synthetic materials.
And the main conclusion is that, together with a single-use or surgical N95 mask, they observed that silk ones are comfortable, breathable and repel moisture, a basic feature to fight an airborne virus. Also, silk contains natural antimicrobial, antibacterial and antiviral properties that could help prevent the virus.
"Cotton traps moisture like a sponge. But silk is breathable. It is thinner than cotton and dries very fast"Experts have said, after testing cotton and polyester fabrics together with various types of silk in order to see how effective they were at repelling water and, therefore, droplets containing the virus.
Thus, they discovered that silk worked much better as a moisture barrier than polyester or cottonas both absorb water droplets quickly. "The current hypothesis is that coronavirus it is transmitted through respiratory droplets. If you used silk layers, you would prevent the drops from penetrating and being absorbed, "the experts have asserted.