Coti will present his «Cercanías y confidenzas» in a free recital in Tenerife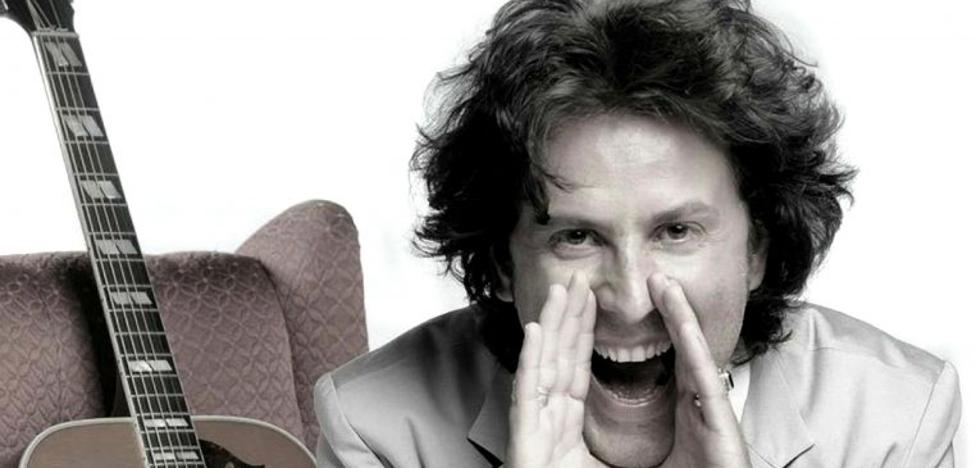 concert
The Argentine singer will reveal his "Cercanías y confidenzas" tour in a free acoustic concert at the CEIP Las Chumberas sports center on September 4
Through this show
Argentine singer and songwriter will create an intimate atmosphere with the public through an acoustic concert in which three string musicians will accompany him with a review of his best-known songs, as well as the songs he has composed for other artists and others that have marked his professional career .
Roberto Fidel Ernesto Sorokin Espasa, better known as Cotitriumphs in Latin America and Spain for songs like Before seeing the sun, Nothing was a mistake or Again.
The famous compositions of the Argentine artist have been playing since 2016 on a tour that now reaches its chapter II with
'Cercanías y Confidenzas', a unique musical conversation according to the artist.
The mayor of La Laguna,
Luis Yeray Gutierrez, assures in a statement that the presence of artists of the stature of Coti in the programming of Las Chumberas festivities shows the will of the City Council to decentralize culture and take it beyond traditional spaces.
"We want La Laguna, in its entirety, to be a benchmark in the cultural panorama of the Canary Islands and for this we must ensure that this type of show can be enjoyed in all parts of our municipality", he maintains.
"One of the
objectives of this government team was to bring great musical events to the towns and neighborhoods of La Laguna. After two hard years of the pandemic, little by little we will be programming events in all the neighborhoods and towns, encouraging the commerce of each of the areas to become more dynamic, and that locals and visitors are encouraged to discover and enjoy the benefits and charms of our municipality", assures the mayor.
For her part, the Councilor for Culture of the City Council,
Yaiza Lopez Landidescribes the meeting as "a unique experience for the artist's followers, who will be able to enjoy his songs with the pure sound of the guitar and the voice".
Likewise,
highlights the effort which from the local corporation is carried out to offer a varied program for all tastes, combining local talent with international proposals.
"Is very
enriching for all the citizens of La Laguna to be able to nurture themselves from the projects that arise here, on the islands and in the municipality, but it is also of great value to know other ways of seeing and feeling art outside our borders, "says the mayor.