Cost inflation will bring less beef to supermarkets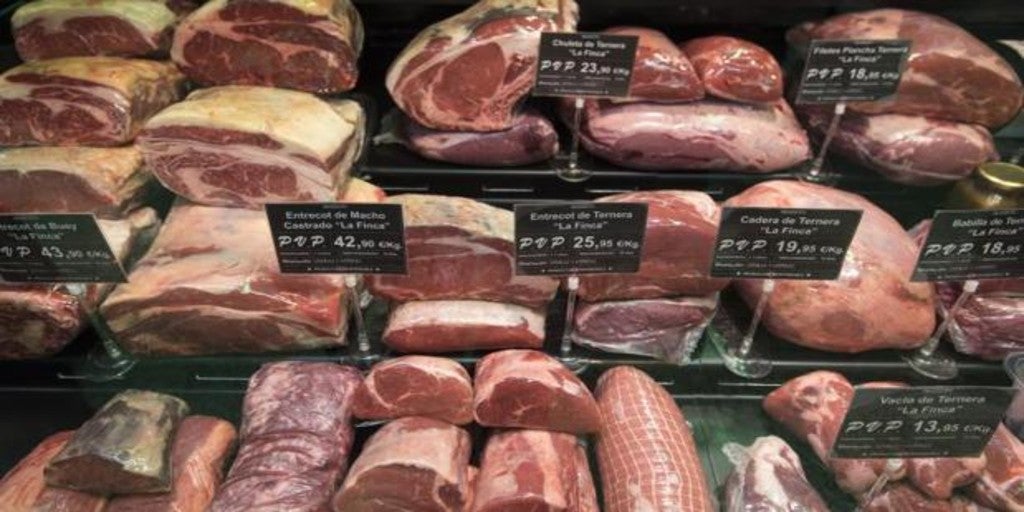 Carlos Manso ChicoteCONTINUEMadrid Updated: 06/20/2022 20:00h
Save
Related news
The warning has been launched from Provacuno, the interprofessional that brings together beef producers and industry. Its general director Javier López was clear: "We are heading towards a contraction in production," he said in a statement after the presentation of the report 'Analysis of the Spanish beef sector' prepared by this organization. "The censuses, especially in the feedlots, are decreasing although we still do not have enough elements," warns López, who does not rule out that this time the drop is greater than in the 2008 crisis when production plummeted 15%. A level of production that took "almost ten years" to recover. In this sense, he adds that "next autumn and Christmas, marketing may not have raw material for supply."
It also takes for granted an upcoming restructuring of the sector and "a group movement" through cooperatives and integrations to gain volume and reach more markets.
Specifically, López believes that the rise in the prices of raw materials (electricity, feed,...) and the severe drought that is hitting the countryside this year «is going to cause an early slaughter of cows: The problem is that a A cow that disappears is very difficult to replace and means one less calf to produce meat». All this, according to the representative of Provacuno, with prices for animal feed (feed) "that we have never seen" and a value of sale of meat to distribution from the producer side also unprecedented. Ironically, says the general director of Provacuno, "with these prices of raw materials so high, we are not able to cover production costs on many occasions."
And the consumer? According to the general director of the beef interprofessional, after the pandemic, household consumption is declining although "restoration is very strong in our case" and exports are working. Even in the sale of live animals between 300 and 350 kg.
Without macro farms or generational change
Provacuno yesterday presented a complete portrait of this productive activity in the report 'Analysis of the Spanish beef sector'. In it, based on data from the Spanish Agricultural Guarantee Fund (FEGA) and its own survey of 260 farms, it concludes that only 1.1% of farms have more than 400 cows or calves (Units of Livestock, UGM ), and that the predominant size is between 20 and 50 cows per farm. In addition to predominating suckler cow farms (88,528) compared to fattening cattle (21,941). Of all of them, barely 14% have legal persons as owners and the average age of their owners is 58 years.
An important fact about feeding: 74% of the farms use their own or rented pastures and, as supplements, the use of fodder predominates.
View commentsTopics

Source link