Cospedal confronts a 'Everything is a lie' reporter: "Do you think I'm stupid?"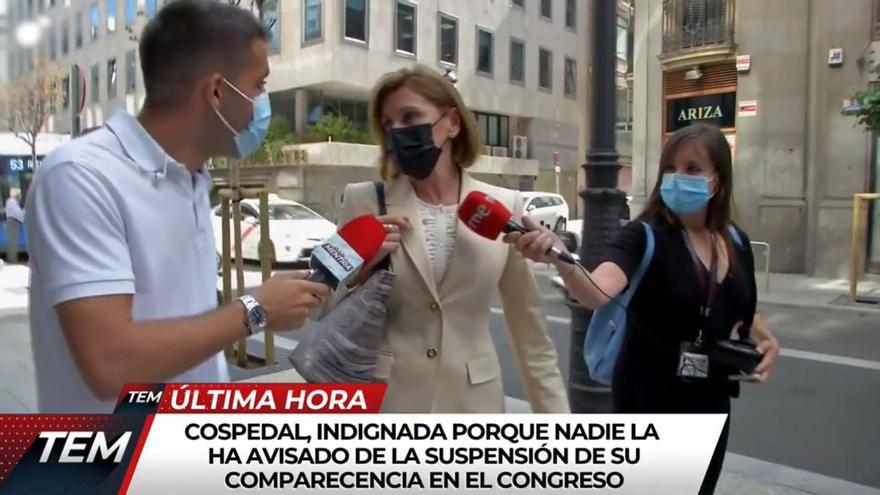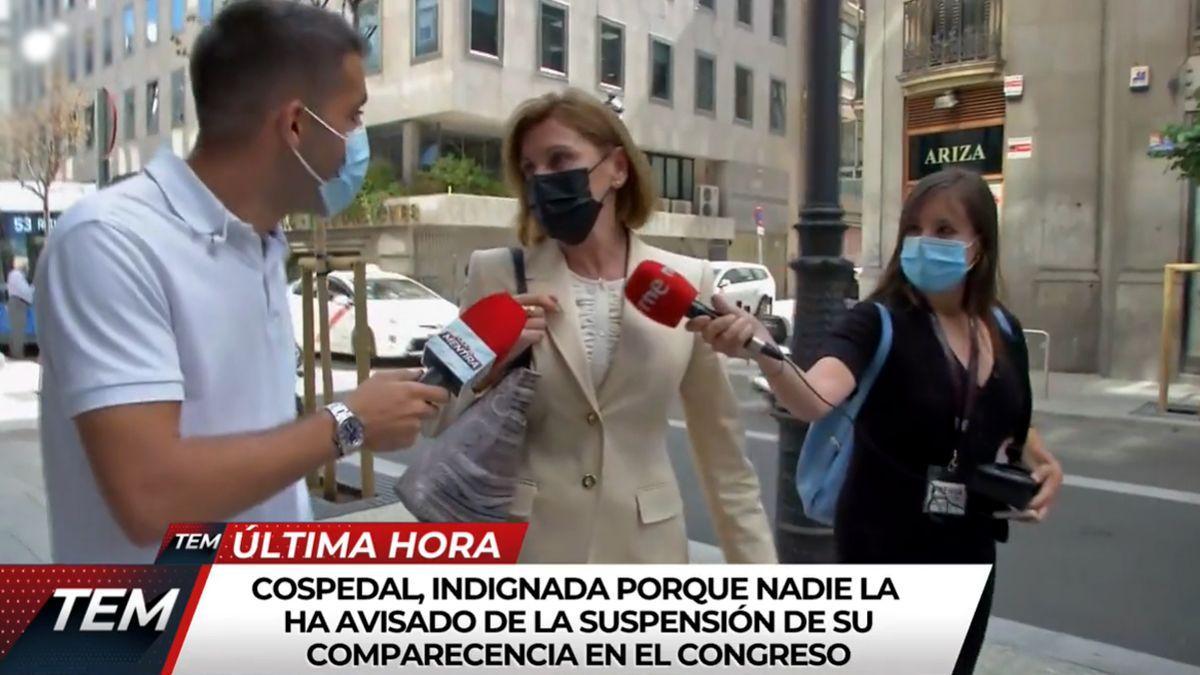 'Everything is a lie' reported this Wednesday of the indictment of María Dolores de Cospedal for bribery, embezzlement and influence peddling for his alleged involvement in the illegal device of espionage to the former treasurer of the PP, Luis Barcenas. A reporter from the program managed to speak with the former secretary general of the party, who had come to declare in the commission that investigates the 'Kitchen operation'without knowing that the session had been canceled.
"I am very glad that you have found out, but I am the one summoned and nobody has told me anything. Are you the one who has to tell me? they will have to tell me why they have suspended it. It seems tremendous to me, "Cospedal complained to a reporter who was inside the hemicycle.
Upon leaving the Congress met with Fabian Perez, a reporter for 'Everything is a lie', who asked him several questions related to this matter. Although she claimed to be "very calm", she ended up losing her papers with the journalist due to one of the questions he asked her: "Do you think that being faithful to the Popular Party and not being truthful will be compatible the day you have to testify before the National audience? ".
"Excuse me. Do you think I'm stupid with these questions that you ask me?"snapped the former popular minister." With all my affection I tell you, "she told the reporter of 'Everything is a lie', who did not hide her surprise at Cospedal's reaction:" I did not want to disrespect him. " you disrespect me by asking me those questions, "she replied as she glanced at the journalist's microphone. "It is in order to know a little where your statement can go", Fabian justified.