Correos will offer in its offices the possibility of contracting Mapfre insurance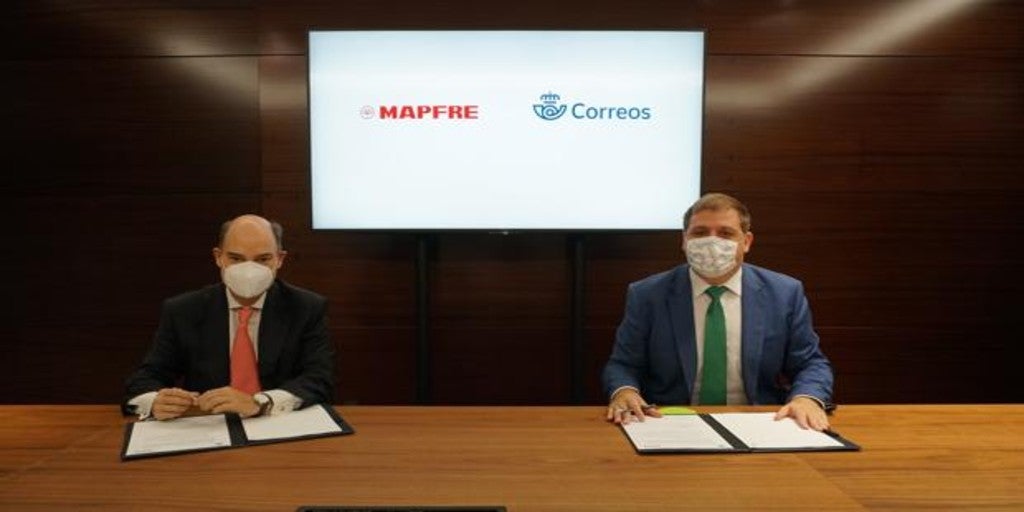 Updated:
save

Correos and Mapfre have signed a collaboration agreement whereby the postal service company will promote in its offices the possibility of contracting insurance, which will be subsequently managed with the interested parties through the commercial network of the insurance company.
In this way, the Post offices will offer the possibility of accessing Mapfre's portfolio of insurance products, leaving the management and final formalization of the contracts with the interested parties in charge of the commercial network of the group chaired by Antonio Huertas.
The agreement, that will initially start in 500 post offices throughout Spain, and depending on the results, it will be progressively deployed throughout the network of offices, starting with the promotion of car, home, health and business insurance.
The vice president of Mapfre and CEO of the Iberia territorial area, José Manuel Inchausti, has ensured that this alliance will open new business possibilities to Mapfre's commercial network and will allow a greater number of clients to access the range of insurance solutions more easily and savings and investment offered by the company.
For his part, the President of the Post Office, Manuel Serrano, stressed that the agreement represents an asset that contributes to the economic development of people and companies, both in urban areas and in rural areas of Spain.
Thus, Mapfre will be able to continue with its strategy of staying very close to customers, offering solutions for the needs that may arise throughout their day to day, which will deepen thanks to the capillarity and territorial coverage of the network of Correos post offices.