Correos ensures that only 22% of staff work, almost 12,000 people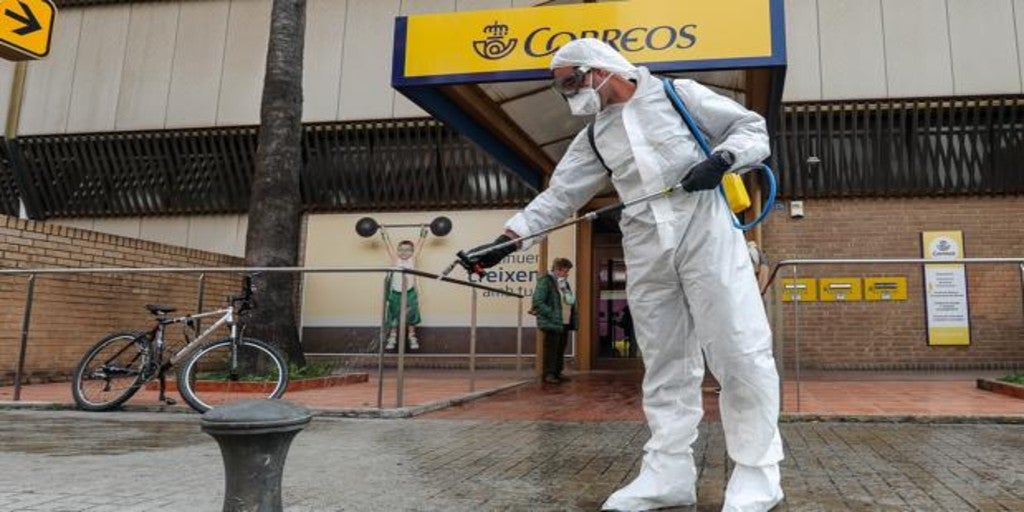 Madrid
Updated:
save

Correos has ensured that it provides the mandatory public postal service «With the minimum essential staff» in a statement released today. Specifically, according to the company, only a daily average of 11,640 people work in person between offices, logistics centers or administrative offices. This represents 22% of the total workforce estimated at some 53,041 employees, serving up to 72,000 daily customers.
The Post Office recalled that the offices are only open Monday to Friday from 9:30 a.m. to 12:30 p.m. and that it is operating with "the minimum essential personnel." In this sense, from the public operator, they have highlighted that the operations of the firm have been reorganized and implemented "new action protocols that ensure the continuity of the public service, while protecting, as a priority, the health of its workers, and their clients ". Likewise, in all operations, contact between people has been eliminated, the PDA signature being suspended.
Regarding customer service, this is estimated in the network of 2,395 offices of about 72,000 people per day compared to the 300,000 people who were attended before the state of alarm. According to Correos, the services claimed correspond to the sending of money through money orders (which have grown 7.32 percentage points with respect to the volume managed before this crisis) and packages between individuals (especially the Azul package, up to 20 kg) , within the so-called Universal Postal Service.
Protocol in case of positives
In any case, the public company has ensured that all the instructions of the Ministry of Health are followed and emphasized that, when a possible case of Coronavirus is detected in a workplace, whether confirmed or probable, it proceeds to the "quarantine of all workers, office closure and disinfection, reopening with a different team of workers »to ensure mandatory public postal service.