Correos earns 50.8 million euros through June, eight times more than in 2018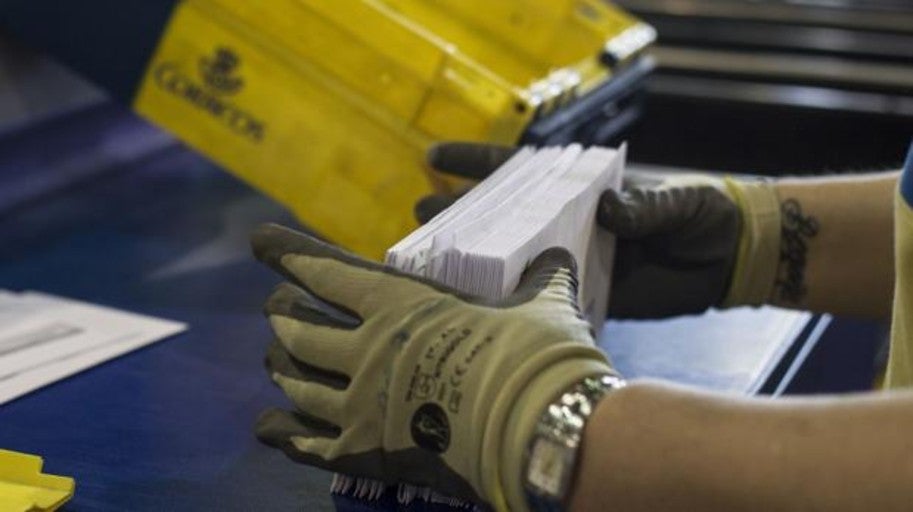 MadridUpdated:
Post he achieved a net profit of 50.8 million euros between January and June, eight times more than a year earlier, and invoiced 1,226.2 million, up 15.1%. With this, the postal entity closed its best first semester in billing since 2011, despite the decline in the parcel business in the second quarter.
The gross operating profit (EBITDA) doubled to 90.8 million euros, according to the results published on Wednesday by Correos, in which it states that it continues "on the path" to comply with its goal of closing 2019 with gross losses of 17 million.
According to the same source, the good results were driven by the improvement in operating income, and the parcel business continued to be the engine of growth, with an increase in revenues of 18% and 75 million shipments (+ 18%), in the whole of the first six months of the year.
However, the company has acknowledged that the second quarter of the year was "especially difficult" due to the acceleration of the electronic replacement that are carrying out the large issuers of postal items and that has led to a fall in the volumes of this segment of 21%.
Balance the accounts
«In any case, Correos already applies corrective and efficiency measures, achieving a marked improvement in prices in all segments of the clientele, with the aim of achieving a balanced account at the end of the year ", according to the same source.
In the second quarter, he tested his potential as a provider of postal services with the holding of two electoral processes, in the months of April and May, the group claims to have complied with all the provisions entrusted to it by the Electoral Law and assured the communication of the political parties with the electors.
Between January and June, the parent company's revenues exceeded 1,090 million euros, 15.8% more than a year earlier, and the consideration for the universal postal service was 5.5%.
Operating expenses increased 11.9%, mainly due to the increase of the workforce in 1,689 employees. At the end of the semester, the entity employed 51,630 people.
The company Invested 74.4 million, mainly in the reform of buildings, Treatment and Admission Centers and renovation of admission, classification and manipulation machinery aimed at increasing installed capacities.
In addition, in the first semester, Correos paid more than 111 million in taxes and 182 million in Social Security, derived from the payment of the wages of their workers.
. (tagsToTranslate) mail (t) wins (t) eight (t) times



Source link