Coronavirus will cause a change of priorities | Opinion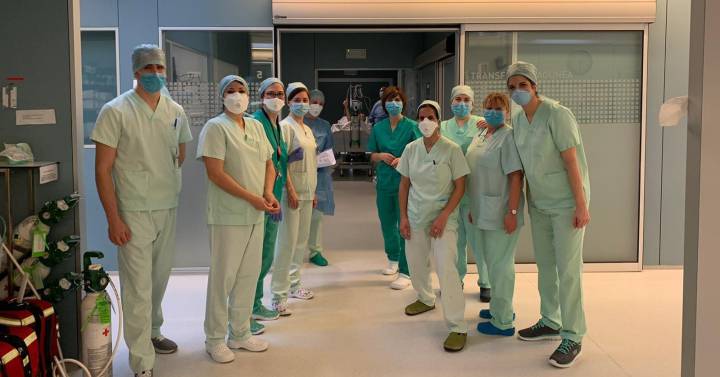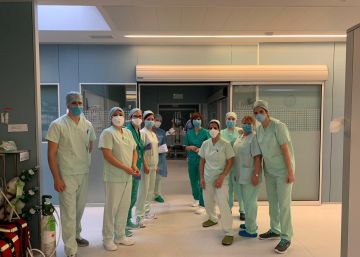 New York, September 18, 2019. "If an outbreak of a new and aggressive type of flu were to break out tomorrow, the world would have no tools to prevent devastation. Between 50 and 80 million people would die and would liquidate 5% of the global economy. In the event of a pandemic, many national health systems would collapse. We don't have enough structures to face the next deadly pandemic. " This is the cry launched by the expert observatory The Global Preparedness Monitoring Board (GPMB), promoted by WHO and the World Bank, to which the UN commissioned a report after the Ebola epidemic in sub-Saharan Africa with the healthy objective of learning of past mistakes. It is easy to conclude that we have learned nothing.
The reality is that while this report was released, the new coronavirus, Covid-19, was already curdling in China. But the same people who had commissioned the report, the politicians, ignore him. In July last year, only 59 countries in the world had prepared a National Action Plan for Health Security, but none of them had provided it with sufficient funding, the report indicates. The GPBM is very clear and emphatic: "Governments and international institutions must take bold steps to prepare the world for health emergencies, recognizing that investing in preparedness before a crisis occurs saves lives and saves money."
They are statements that do not seem to fit with the times of politics, where the arguments expire every week. It is difficult for them to bet public resources to cover the citizenry with an eventuality that seems remote, ergo of doubtful electoral profitability. But experts noted that it is imminent.
As you can see, the absence of foresight is not a peculiarity of Spain, which was trying to get out of an economic crisis and another policy, with four elections in as many years. This report, which was presented in New York, the metropolis of the country that has put the most money to pay to finance it, challenges everyone. However, Donald Trump, who does have resources, should not have known about their existence and has been the penultimate convert to the fight against the virus, we still have Bolsonaro. Why are these types of reports commissioned if they are later ignored?
The situation in Spain is bleak from any point of view. The data of contaminated and deaths are extremely hard, and the political reality does not help to internalize it. The embarrassment of the government partner looking for space on television on account of the pandemic and opportunism of the right-wing opposition and some autonomous communities is bleak. But not everyone deserves the same. Today, in two months it will be another song, it is difficult not to empathize with those who are leaving their skin, such as President Pedro Sánchez and his quartet -Margarita Robles (Defense), Salvador Illa (Health), José Luis Ábalos (Transportation) and Grande -Marlaska (Interior) -, to which should be added others such as Vice President Nadia Calviño. Likewise, the loyal behavior of Citizens and their boss, Inés Arrimadas, of the PNV and their Lehendakari, as well as of autonomous PP presidents such as the one in Galicia or Castilla y León, is commendable. The reality of the information about the coronavirus puts before our eyes two worlds that on the most radical left will surprise us to see together. This was expressed by Pablo Iglesias, when he congratulated the Defense Minister for having nursing homes among her concerns. When we see health personnel (doctors, nurses, auxiliaries, etc ...) and all the security forces and bodies, including the military (the EMU), acting well and jointly, many of us see the strength of the State, of our blessed taxes. . However, others do not understand that a doctor can go with a military man. And a military doctor? It is like an anteater; Something inexplicable.
The truth is that the image of the military disinfecting nursing homes, airports and other public facilities, in addition to highlighting their vocation for service and versatility, brings to mind the question of whether we have well-distributed resources. Acknowledgments must be given to the Military Emergency Unit, since they are present in all catastrophes. But does military training make sense if the mission then is to disinfect facilities, remove snow, free roads? Are they not tasks of Civil Protection?
I propose this reflection in light of the content of the report of this observatory of the WHO and the World Bank, not of the Buenismo sin Fronteras. For these it is clear that for a country like Spain a pandemic is more likely than a war, especially if we consider that we are a country that receives more than 80 million tourists every year and is the gateway for immigration from Africa.
If our resources were like those of Germany, it would have been the same for everything, but with an unemployment rate of almost 14%, a quasi-structural public deficit of 2.5% and a public debt equivalent to GDP, priority must be given. It is evident that our public health system needs resources and it is not just Madrid, the rural world is literally abandoned.
Dr. Gro Harlem Brundtland, co-chair of the GPMB and who has been Prime Minister of Norway in three legislatures and also WHO Director-General, notes that "it is time for urgent and sustained action to be taken. This should include increasing funding at the community, national and international levels to prevent the spread of outbreaks. It also requires leaders to take proactive steps to strengthen preparedness coordination mechanisms across all governments and society to respond quickly to an emergency. "
By the way. Is it normal for the virus to come from China and charge us for the medicine?
P.S. Thanks to Patricia Peiró, the journalist from El País who recounted the GPMB report last September; Marta Gallardo for giving me the clue yesterday, and Ovidio Cordero for the translation.
Aurelio Medel He is a Doctor in Information Sciences and a professor at the Complutense University