Coronavirus: Spanish erasmus leave Milan in stampede | Society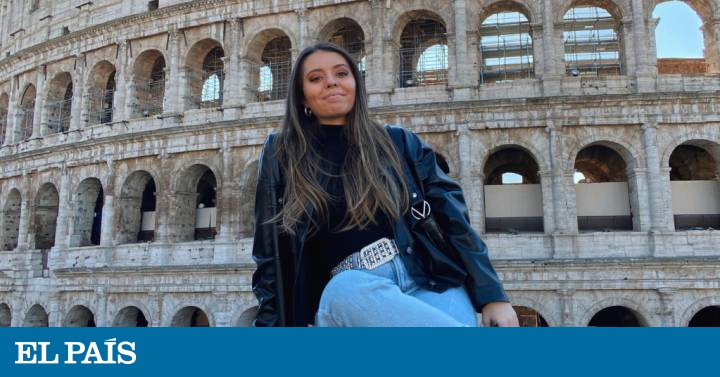 Cristina Santiago, 22, student Fifth of Medicine at the Bicocca University in Milan, he is back at his parents' house in Ferrol after 48 hours of vertigo. "On Saturday night I arrived from Rome to my residence in Milan, where we lived 300 people, 90 of them Spanish, and my idea was to stay. But then a partner said he was going back to Spain because his parents had asked him to. it was another, and between Sunday and Monday we left practically everyone, also the Italians who are from other parts of the country, the residence was empty, it was a sensation of stampede, the fear was not so much to the coronavirus like stay locked in the city if they decreed quarantine. "
Like Santiago, many Erasmus Spaniards have returned to Spain or are about to do so from the regions of Italy affected by the Wuhan virus. Lombardy, Veneto and Emilia Romagna have suspended classes until Friday, but university students doubt that they will resume on Monday and fear being trapped and unable to go to class. The Government, through the Spanish Service for the Internationalization of Education (Sepie), has limited itself to recommending that students studying in Italy follow "the instructions of local authorities", to provide them with information about the disease and consular phones to whom to call in case of emergency. The Basque Executive, on the other hand, has asked the Erasmus of this community on Tuesday to study in any Italian campus to return to Euskadi.
Neither the Ministry of Universities nor the Conference of Rectors (CRUE) knows how many Erasmus students are enrolled in the transalpine country, but they are counted by hundreds only in the three affected northern regions, according to information provided by several rectors. The latest official data shows that in the 2017-2018 academic year there were 8,487 Spanish Erasmus students in Italy.
The Spanish Rectors have contacted their students in Italy, in general to confirm that they are well and offer help if necessary. The universities of Oviedo and the Basque Country have guaranteed their students that if they decide to return they will facilitate their incorporation to the classes in Spain so that they can complete the course. The University of Cádiz, meanwhile, announced that it will not admit new Italian students.
The health crisis can have academic consequences for students such as Adrián Fernández, a graduate of the Polytechnic University of Valencia, who is taking a master's degree in Product Design at the Polytechnic of Milan. "I have finished the first semester and I cannot do the second in Spain. Whether it is canceled or if the start of classes is delayed a lot I will have a problem," says the 22-year-old who has been refugee in a house since Sunday field located in the municipality of Levanto, three hours south of Milan, owned by the family of an Italian partner, along with four other Erasmus students. Fernandez will fly to Spain from Pisa on Friday: "We have preferred not to go through Milan to avoid taking public transport."
Antón Rey, a 21-year-old Pharmacy student, does not, however, intend to move from Padua (Veneto) to return to Santiago de Compostela. "I am very calm, my family is more worried. In the residence they have given us recommendations to prevent contagion, but almost no one has left. My career may influence me, because I know it is a virus that is easily spread, but has a low mortality rate. I am not part of a risk group, I am not immunocompromised, nor am I older. And if I take it, which I hope not, I shouldn't have much to worry about. "