Coronavirus: Prison Read: A Criminal Reading Club Against Confinement | Elementary Blog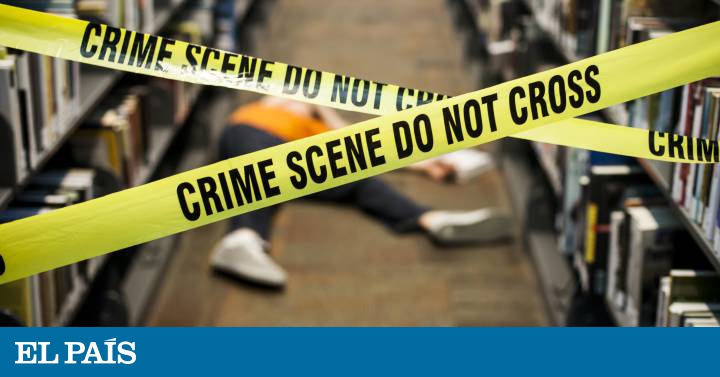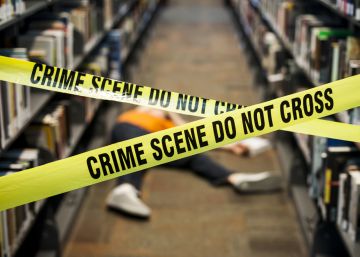 If you are reading this, surely you know that the best way to get out of your house without breaking the confinement is with a good novel, criminal if possible. Agile and entertaining readings that allow you to escape for a few hours, that to eat the jar you have the news and the rest of the day. For this reason, to pay a heartfelt tribute to our friend Agustín Lázaro and to all those who died of coronavirus, from the Hanging Houses we want to contribute our bit by helping you make this period of confinement more bearable by inviting you to our virtual reading club, which we have baptized as Prison Read, in which we will periodically have videoconferences with some of the best black writers in the country.
How? With whom? When?
To participate, you only need to read the books that we will be proposing, download the zoom program for free (https://zoom.us/download) and send us an email to [email protected] answering a question. Our next meeting, on April 17 at 7:00 p.m., will be with Tomás Bárbulo, author of The assembly of the dead. It tells the story of a group of neighborhood criminals, from Vallecas no less, those that a powerful jeweler makes an offer that you will not be able to refuse: give a stick worth 6 million euros in a bank in Marrakech. And the four friends, whom we will know by their nicknames, El Guapo, El Chato, El Yunque and El Chiquitín, go to Morocco in a minibus with their partners, posing as tourists. But like many of the characters of this agile and choral thriller they are not what they seem and the relationships between them will be complicated at times, if you start this book you will not be able to stop reading until you know how this robbery ends and why this novel won the Silverio Cañada Memorial Prize of the Black Week in Gijón to the best first novel. If later you want to attend the vis a vis with Tomás Bárbulo, you will only have to send us an email before April 16 indicating what El Saharaui got from the bank.
And if you like the experience, on April 24 at 7pm we repeat. To commemorate the week of Book Day, we will have a special meeting to discuss Purgatory with Alberto Val. You wake up. You open your eyes and don't remember anything. You don't know who you are or where you are. Your head hurts, they drugged you. You look around you. Nine strangers surround you. Nine men who are starting to wake up like you, with no memories. Although when you manage to remember, you would rather not have. Because your last memory is in prison. They had condemned you to death. But now you are not in a cell, you are in a house. A house of a thousand square meters with all the comforts. All except windows and doors. You are trapped. And surrounded by cameras. You are no longer so sure that you have left prison. Suddenly a television turns on. A man appears on the screen. Do you know him. Everyone knows him. He is Philip Julious Spencer, the most famous and eccentric presenter in the world. And drop the bomb: you are in a contest called Purgatory. A reality show for death row inmates. And the audience will be the jury that decides who continues, who continues to live. And there can only be one. The winner will achieve what you all crave: freedom.
This is the suggestive premise of Purgatory, a frantic thriller with more twists and turns than a Bricomania chapter and the visual style of a television script. Because reading this book is like watching a series in your head. But not just any series, a Netflix or HBO blockbuster where twists alternate with flashbaks on the crimes perpetrated by each contestant, making you neither able nor want to stop until you reach its logical and unexpected outcome. And to take part in the vis a vis with Alberto Val, all you have to do is send us an email before April 23 telling us who is the winner of the contest. What are you waiting for? Don't tell me you don't have time to read now! Stay at home,
Get the word out, and help us spread the reading virus!
Sergio Vera directs the reading club and the crime novel festival Las casas hangings
Due to the exceptional circumstances, EL PAÍS is offering all its digital content for free. Information regarding the coronavirus will remain open as long as the severity of the crisis persists. Dozens of journalists work tirelessly to bring you the most rigorous coverage and fulfill your public service mission.
If you want to support our journalism you can do it here for 1 euro the first month (from June 10 euros).
Subscribe to the facts.