Coronavirus infections have plummeted in the Canary Islands in recent days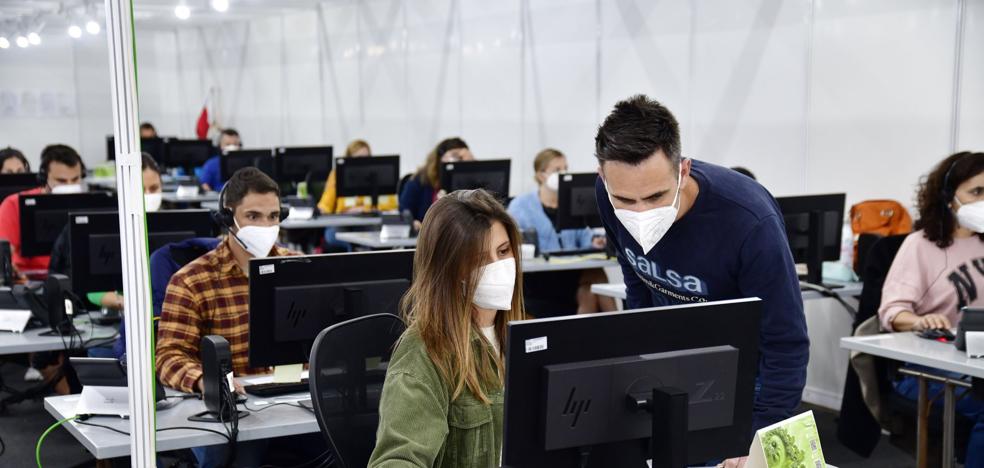 Incidence drops after two weeks with an upward trend
Since last Tuesday, the archipelago has registered 473 new coronavirus diagnoses in people over 60 years of age. This is
the lowest number of infections recorded on the islands since the new covid surveillance strategy was applied in the 'flu phase' of the pandemic.
Thus, since infections are only reported in this population group, the lowest number of infections recorded was that of April 8, when 869 infections were diagnosed in a period of three days, that is, almost double those detected since last tuesday.
Nevertheless,
the trickle of deaths continues and this Friday the death of four infected people was reported; three in Gran Canaria and one in Tenerife. The new victims of the virus were people between the ages of 70 and 83 and suffered from previous pathologies, according to Health sources.
With these deaths
There are already 28 people who died with coronavirus during the month of Juneaccording to the count of the Ministry of Health, which puts the total number of people who have died with the infection in the Canary Islands at 1,795 since the start of the health crisis.
After two weeks with an upward trend, the abrupt decrease in the number of infections was also reflected yesterday in the
cumulative incidence in people over 60 years of age, the only population group subject to epidemic surveillance.
This Friday the seven-day cumulative infection rate in the archipelago in this age range stood at 332.32 cases per 100,000 inhabitants, according to the Ministry of Health. This supposes a
decline in the indicator of 141 points compared to Tuesday.
Regarding the incidence of the virus at 14 days in people over 60 years of age, the Canary Islands yesterday presented an incidence of 778 cases.
The
Canarian hospitals They treated 242 covid patients on the ward (14 fewer than on Tuesday) and another thirteen infected people in intensive care units (seven fewer).
Topics
Canary Islands, Gran Canaria, infect, The Gran Canarian palms, Tenerife, Alert, buds, COVID-19, Coronavirus, Death, hospitals, PCR