Coronavirus: Flights to Italy operate normally pending Health instructions | Economy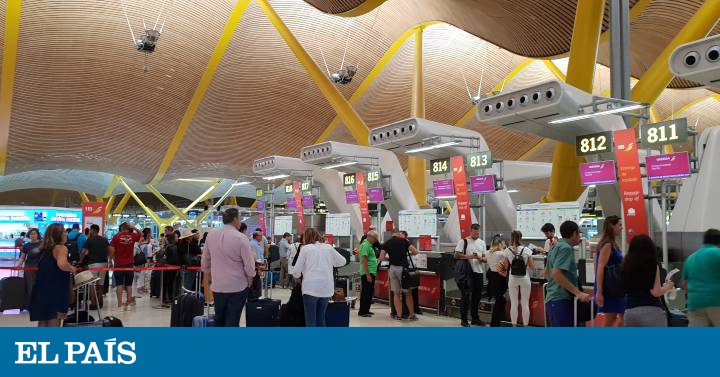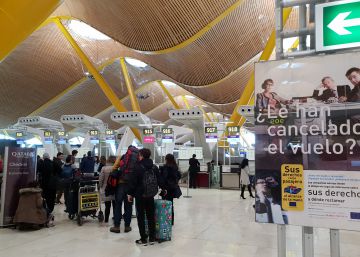 All flights scheduled this Monday to Italian airports or from Italy to Spain remain normal despite the crisis unleashed by the coronavirus in the north of the country, which has caused four deaths and more than 150 infected.
In total, on Monday there are 131 scheduled arrivals from Italian airports and 134 departures from Spanish airports in the Aena network to Italy, sources at the airport manager reported. All flights are maintained, including regular routes from Iberia and Air Europa to Venice, and those from Ryanair to Bergamo and Bologna, located in the areas of greatest risk.
Nor have special measures been adopted for passengers traveling to these destinations, although the application of control measures depends on Foreign Health. This department holds regular meetings with those responsible for Aena in case it is necessary to adopt them, the same sources reported.
The director of the Center for Coordination of Health Alerts and Emergencies (Ccaes) of the Ministry of Health, Fernando Simón, said yesterday, Sunday, that today the new risk areas would be delimited. "Our exchange with Italy is greater and we will have to be more careful. To do this, we must have a highly sensitive system to be able to identify the case in the early days and thus be able to act quickly," he added.
The situation can be aggravated because for tomorrow, Tuesday, a 24-hour strike of the Italian air traffic controllers is planned, which could lead to the cancellation of flights.
Trains with Austria
On the other hand, rail traffic between Austria and Italy has returned to roll normally on Monday, after Sunday night was provisionally suspended when a train from Venice was stopped in Brennero when it was known that two passengers were suspected of being infected by the coronavirus, by ruling out that both suffer from the disease.
The aforementioned train, coming from Venice, which is part of the Eurocity 86 line and was destined for Munich, was stopped before arriving in Austria at the border station on the Italian side. Moments later, Austria suspended all rail traffic on this border, which affected three other trains even on Sunday night.