Coronavirus: Cultural survival kit for confinement (day 49) | Babelia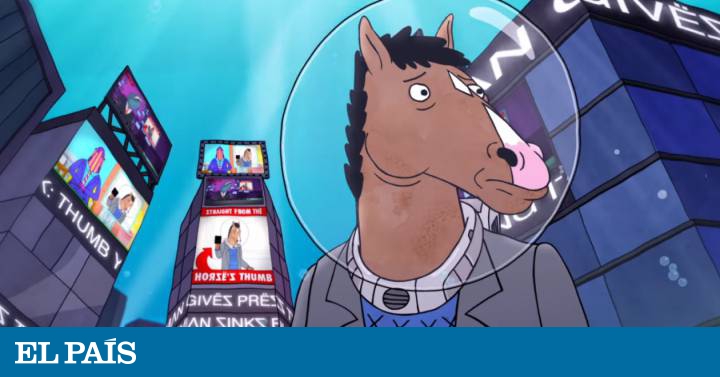 Madrid is a city without attributes but with a great advantage: Madrid residents are scarce. So much so that to write a letter to the community anthem (a hymn that no one knows) they had to resort to an anarchist professor from Zamora (Agustín García Calvo) who rhymed a declaration of patriotic skepticism, that is, an oxymoron. Nothing new: the great painters of the breakwater in all of Spain are an Andalusian and an Aragonese (Velázquez and Goya); its great filmmaker, a manchego (Almodóvar), and its great writers, a Basque and a canary (Baroja and Galdós).
Galdós died on January 4, 1920 -we are centennial- and 30,000 residents attended his funeral. Was a best seller and he had been a deputy in Congress with Pablo Iglesias (the other). In 2020 nobody disputes that he is the best Spanish novelist after Cervantes. The de-escalation is just around the corner and we are late for eight thousand how Fortunata and Jacinta or the National Episodes, but we are in time to read in another couple of sessions another little teacher, The one from Bringas, published in 1884, the same year that Clarín published The Regent. The "de Bringas" is Rosalía –wife of Francisco de Bringas– and she has fulfilled her dream: to settle in the Royal Palace to work at the service of Elizabeth II. This fact allows Galdós to pass naturally from the high spheres of the monarchy to the private life of the common people at a time that led to that revolution that they called Gloriosa and that in 1868 sent the queen into exile, something that the writer, then Twentysomething, received with "enthusiasm."
The Bringas is a portrait of almost all madriles possible –the one in the street and the one in the salons–, but it is, eminently, a novel about money and appearances. Francisco is a great stingy; Rosalía, a great spender. Both have as a reference to a nobility that smells of closed -the caste of then- but that - unlike its bourgeois imitators - always manages to fall on its feet. It is what has to be big of Spain. Happy May 2. Javier Rodríguez Marcos
The Bringas. Benito Pérez Galdós. Alliance. It can be read for free on-line in the Cervantes Virtual Library. It is also available for free in Public Libraries (eBiblio) and, in print and digital edition, in All your books, Amazon or Fnac.
When it emerged, back in 1968, they called it poetically wooden music. Wooden music, since it was played essentially with acoustic guitars; they took care of the voices, more exquisite than usual in the folk tradition. It was supposed to represent the reaction against the maelstrom of psychedelic rock. A return to a more organic way of creating songs. Most notably, wooden music sprouted in Topanga Canyon and similar privileged areas of hippy California, where the germ of a certain rock aristocracy lived, from Joni Mitchell to Neil Young, passing through members of future bands such as the Eagles, the Flying Burrito Brothers or Little Feat. jam sessions emerged, of course, Crosby, Stills & Nash. Past history, they will say, but the seeds of that wood music They have caught on in the area. Fifty years later, one discovers the Mapache duo, which is based in another Los Angeles county town, La Cañada Flintridge, less than 40 kilometers from Topanga.
Sam Blasucci and Clay Finch's connection to the ideals of the 1960s comes through the subculture of the deadheads but at some point they renounced the excesses of Grateful Dead. Raccoon's songs stretch towards the concise and languid. Some of his themes reveal that affinity of some romantic gringos for Hispanic culture, more evident in the versions of Those green eyes, on their first album, and I'm going to town, in this release. Today they represent a radical alternative to dominant sounds, gleaming digital products that do not require the coincidence, or even the presence, of instrumentalists and singers. That of Mapache is not exactly music made in the heat of a bonfire - there are minimal arrangements, a discreet rhythm section - but it is the bare expression of the longing for communication and beauty. Diego A. Manrique
From Liberty Street. Raccoon. Yep Roc Records, 2020. Available at Spotify and other platforms.
Elías León Siminiani's cinema is porous in its formats. And it usually starts from a single point of view: yours. Both in movies and on television. As demonstrated in Map (2012) and as confirmed in this Notes for a robbery movie (2018), which starts from a double impulse from the director: that of wanting to make a thriller of robberies and that of his fatherhood. Both events unite him with the leader of the Lightning Band, disbanded in October 2013 by the police and accused of having entered seven bank branches by the butron method, that is, accessing the banks through tunnels excavated from the sewers. And in Madrid there are 4,500 kilometers of underground galleries, a whole world of opportunities for those who want to take advantage of it. Their leader, Flako, is a fascinating character who from the beginning emotionally hooked Siminiani. The two begin to weave a friendship relationship based on talks, letters, reflections on their fatherhood. It is also useful for lovers of thriller, to remember that the robbery by butron, in Spain, is a family business: everyone who has dedicated himself to it is a family member or friend.
To understand Flako, the filmmaker goes into the sewers, devises plans like his own. At the start, Siminiani faces Flako as Emmanuel Carrère before The adversary. "Well, I don't have his philosophical flight," said the filmmaker in his premiere. "In the end, for me this film abandons the me of Map by Flako's you. There is a change because even he becomes a narrator, the tone varies from playful to something more serious ". And just as interesting to become in a film about robberies, with robberies but through a very different look. Gregorio Belinchón
Notes for a robbery movie. Elías León Siminiani. 2018. Available in Netflix.
We have already talked about the jump that adult animation has made in television in recent years. One of the creations responsible for this impulse is the story with anthropomorphic animals about the solitude of those who think they are on top. BoJack is a horse that in the past was the star of a famous sitcom, a celebrity who ended up mired in addictions and depression. Years later, he tries to settle accounts with his past while around him, friends, family and colleagues try to help him as they get ahead.
BoJack Horseman manages to combine comedy and drama, light affairs and deep themes; It can be a lot of fun and very painful. Take advantage of the freedom that format gives you to bravely tackle addiction, parenthood, sexual identity or loneliness. Some of her seasons have been brilliant and her career has confirmed her as one of the best Netflix productions and possibly one of the best animated series in history. In this Raphael Bob-Waksberg creation there are no good or bad: all the characters try to achieve their best version, but they get lost many times, too many. At the beginning of this year, BoJack Horseman finished his tour closing the circle of the great development of its characters. By the way, pay attention to the enormous amount of jokes that are hidden in the background. The funds in this series are gold. Actually, this entire series is gold. Natalia Marcos
BoJack Horseman. Raphael Bob-Waksberg. Netflix, 2014. Available its six seasons in Netflix.
There are works that are always difficult to read. They force multiple introspection: not only intimate and personal, but collective and social. They are works that consciously transgress the limits to search the reader for a reflection that goes beyond the pages of the work. In the comic there is a screenwriter specialized in this difficult balance: Felipe Hernández Cava. His work has as its guiding axis the intelligent and skeptical gaze towards a reality that bothers him, about which he reflects and looks for roots. Not causes or responsible, but origins that allow us to understand what often has no explanation. Since his work in the El Cubri collective, he has maintained another brilliant pillar: accompanying himself with the best comic artists in history, adapting to his possibilities and managing to get the best out of them from an always risky conception of the graphic narrative (not now He was the director and promoter of that jewel of the comic called Madriz). Pedro Arjona, Saturio Alonso, Raúl, Federico del Barrio, Keko, Bartolomé Seguí, Pablo Auladell, Laura Pérez Vernetti…
To this long list of authors, Elena Santolaya, who accompanies Hernández Cava in From Trastevere to paradise, his last work. A complex approach to the root of terrorism, looking for how the revolutionary romantic ideals end up dominated and engulfed by a violence that destroys any ideology. Cava's gaze is inquisitive, leading its protagonist to swing between the past and the present, from the rebellious illusion of ideas outlined with charisma to the disbelieved reality of useless death that cannot be forgotten. Santolaya embroiders his visual conception: he wraps the story with a bright and luminous color palette, which creates a strange paradoxical effect between acts and thoughts, between the search for oblivion and the need for justice. Álvaro Pons
From Trastevere to paradise. Felipe Hernández Cava and Elena Santolaya. Reservoir Books, 2020. Available in digital format at the publisher's website.
Gómez, a white and naked marshmallow-like boy, lives happily in his two-dimensional world until chance wants his omnipotent object to enter his life: the Hexahedron, which gives Gómez a fez (the North African red hat) with the they had to burst their world and, incidentally, blow the heads of the players who thought that this was just a puzzle game. From the moment he puts on the cap, Gómez is able to perceive the third spatial dimension (mechanically it means that the player can rotate the stage), which makes the adventure take off and the game remains engraved in memory by the intelligence of the puzzles, the use of perspective and the enormous imagination it requires. For sale in 2012, Fez It was a success not only for its genius at the design level, but for its overwhelming personality, also topped by an excellent soundtrack. Jorge Morla
Fez. Phil Fish. 2012. Available for Xbox Live, Windows, PlayStation 3 and Playstation 4.