Coronavirus: Cultural Survival Kit for confinement (day 46) | Babelia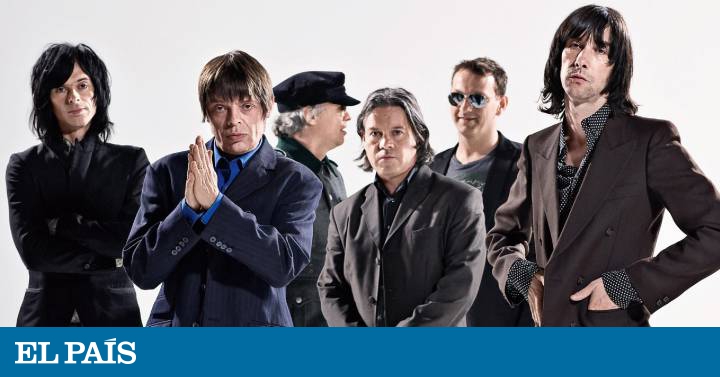 In 1992 Timothy Garton Ash was summoned to the Department of State Security of the former GDR. There, an official handed her an ocher folder two inches thick. "You have a very interesting file," he said. Garton Ash couldn't believe it. Those documents were the reports written by the Stasi spies who had been following him during his stay in Berlin in 1978. He was 23 years old, studying resistance to Nazism and enjoying a safe-conduct to cross the Wall with some flexibility. It was not the fact that he was spied on that surprised the British historian, but it was the surprise of people around him who were linked by a sentimental or academic relationship. Passed by surprise, he came to a conclusion: a Stasi file is an even better gift than Proust's cupcake for memory.
So, he launched into comparing his memories with his diaries of the time and with those papers in which he appeared with a code name: Romeo. The result is an absorbing book that moves between lucidity and paranoia. Why did that girl who spent a night with him draw the curtains? Could he trust someone? From your landlord? From your contacts in the files you were investigating? What would he have done in his circumstances? It is not uncommon for John Le Carré to call it "chilling". But this essayistic memory of one of the great analysts of the present it is not an exercise in self-centeredness. It is an analysis of the way power, fear and propaganda work. And of the mental mechanisms that lead us to justify them. It is valid for the Cold War, for the war against terrorism and for the war against the coronavirus: "Did different purposes justify the same means?" He asks. "Good when a free country did it, bad when a dictatorship did it? Just when it was us, unfair when it was them? " Javier Rodríguez Marcos
The file. Timothy Garton Ash. Translation by Antoni Puigròs. Barlin Books. Available in All your books, Amazon and Fnac. The first 30 pages can read for free on the publisher's page.
There is a terribly widespread idea in the world of music that suggests that when The Strokes released their debut album in 2001, they rescued the scene from one of its most fatal stages. Looking at the gallery it sounds very good, but it is not entirely true. For each Music Madonna or Parachutes Coldplay, the year 2000 gave us a Kid A from Radiohead, a Quality control from Jurassic 5, a Voodoo D'Angelo, or this one XTRMNTR from Primal Scream. Turned into a supergroup thanks to recruiting Mani (bassist for Stone Roses) and Kevin Shields (guitarist for My Bloody Belentine), those of Bobby Gillespie became the closest thing to a commando who has seen music since MC5. This is not a record, it is an ambush.
In the same way that the Glasgow band, led by Andrew Weatherall, perceived in 1991 that the music was heading towards a crossing of genres, and with Screamadelica They created a roadmap that has not yet become obsolete, at the dawn of the 20th century they understood that everything could go to hell at any time. They acted accordingly. They recorded this album as if it were the last one they were going to record. The last one we were going to listen to. Edited months after the publication of No logo of Naomi Klein and the battle of Seattle - the start of what would be the new anti-globalization movement - and shortly before the protests that forced the abortion of the IMF and World Bank summit in Prague in the summer of that 2000, XTRMNTR it is the rhythm and rhyme of a period of convulsion that promised a fairer world. He ended eight years later by opening a letter of dismissal at a Starbucks.
The album is spectacular, and as dislocated as that movement that brought together unionists, environmentalists, students, anarchists, peasants, feminists, pacifists or isolationists. From the funk start of Kill all hippies to that mix between Stooges and Suicide that are the glorious Accelerator and Swastika eyes, passing through the sublime Pills, which is something like putting Wu Tang Clan to order the room for Chemical Brothers, the treacherous delicacy of Insect Royalty or the krautrock imperial stadium Shoot Speed ​​/ Kill Light. Bobby Gillespie understood it perfectly: if you can't dance, it's not my apocalypse. Xavi Sancho
XTRMNTR. Primal Scream. Sony Music, 2000. Available at Spotify and other platforms.

Joseph Carey Merrick lived in Victorian England in the second half of the 19th century. A year and a half after his birth he began to have terrible malformations, which completely changed his head (it is considered the most serious known case of Proteus syndrome, which he probably suffered from combined with neurofibromatosis). To his disgrace, he turned into circus meat, when that show was based on striking and not artistic elements. The best, or worst, example is Merrick himself, who became popular with the nickname of The Elephant Man. Kind, sweet, for most of his existence he was considered a fool, yet his intelligence stood out above average.
However, on his way, Dr. Frederick Treves, a surgeon at the Royal London Hospital, came across and knew how to see in Merrick what was hiding his physical deformity. David Lynch's movie The elephant Man (1980) deepen this very special friendship. Treves, as a doctor, was also initially motivated by interest - Merrick was a very special case, eye-catching to any practitioner - but he ended up being a friend of Merrick's true friend, and he certainly cared about him. On this relationship, the surgeon wrote a book, the basis of the script that ended up in the production of Mel Brooks, and it was Brooks who, impressed after seeing Eraser head, opted for the director of that strange film, David Lynch, who thus entered through the large door of the commercial cinema. John Hurt was left with the superhuman effort to put up with five to seven hours of makeup a day to create Merrick, and Anthony Hopkins stepped in to give life to Treves. Brooks has also been a great comedian, a producer with a nose: here he defended the option of black and white, asked Lynch not to do makeup and focus on directing, and his name does not appear in the credits for that nobody thought it was a comedy. Lynch brought her magic, and 'The Elephant Man' became a song to the most sincere of friends. Incidentally, this is the movie that forced the Hollywood Academy to create the Oscar category for best makeup. Gregorio Belinchón
The elephant Man. David Lynch. 1980. Available at Filmin.
In 1975, that a sitcom It was centered on a single mother and her daughters was groundbreaking. Norman Lear then successfully developed for nine seasons One Day at a Time, a classic comedy, with a live audience, and with serious matters interspersed with laughter. That same scheme is respected by the current version of Day to day, developed by Gloria Calderón and Mike Royce. Tanned in comedy (she was a screenwriter and producer, among others, of how I Met Your Mother and he from Everybody loves Raymond), in their adaptation they maintain elements such as the protagonist single mother —in this case, of an adolescent daughter and son— or the traditional format —including the live audience: what you hear is not canned laughter—, but they have introduced new features as the Cuban origin of the family.
Thus, the Alvarez's day to day also accommodates issues such as immigration, adolescent sexual identity, religion, racism, politics, post-traumatic syndrome or treatment of retired military personnel. Because Lupe, the protagonist, is a nurse and veteran of the war in Afghanistan who goes to therapy and takes antidepressants. Or her mother (played by the mythical Rita Moreno) sometimes remembers her difficult past. Laughter and tears are intertwined in the three seasons available on Netflix before the platform decided that "not enough people to warrant another season" had seen it, according to a statement. They would be few spectators, but very noisy, judging by the commotion that was formed when its cancellation was announced. So much so that its managers started to work to find a new home. It was Pop TV, a small American pay television channel, who rescued her and is currently broadcasting her fourth season, still unpublished in Spain. And so, Rita Moreno can still keep opening the curtain in her room like the star that she is. Natalia Marcos
Day to day. Gloria Calderón and Mike Royce. Netflix and PopTV. 2016. Available in Netflix.
The biographical-historical genre seems a newcomer to the comic and it is undeniable that it has followed a successful line in the last decades, but the oldest of the place will surely remember those mythical comics of Illustrious Lives published by Novaro editorial. With almost 65 years on his back and more than 300 numbers, the series knew how to maintain a balance between the most cumbersome didactism and an adventurous reading of the biography, even with a certain timid spirit of narrative innovation, which successfully took advantage of the pedagogical use of comics. that was being done for example in the scientific field in the USA for those times. It is evident that the biographical comic today seems to have little to do with it: the narrative has evolved to compose stories that go beyond simple exposition to be effective mechanisms for reflection and analysis, breaking a barrier that confined them to mere tool.
Student's residence, by Susanna Martín, is an excellent example of how the genre has found new resources and paths. The author searches the biography of Federico García Lorca for the moment of transition between the young student and the recognized poet, proposing a choral biography in which a fruitful dialogue between two characters takes place: the poet and the residence itself. Two stories that run parallel and that intertwine to become one, giving those who accompanied this journey an obligatory voice to understand the evolution of the author: from Salvador Dalí and Luis Buñuel to those who were removed from that role, such as Margarita Manso or Maruja Mallo . But also leaving space for the presence of poetic, pictorial and literary work, squeezing the symbolic burden of drawing and page composition as a metaphor for creativity. An original look at Lorca that must be read. Álvaro Pons
Student's residence. Susanna Martín. Bruguera, 2019. Available at the publisher's website.
As many as the merits of other arts in the horror genre are, the truth is that the world of video games, thanks to its immersion, has managed to sublimate that niche better than any movie or novel. One of the best examples is Alien Isolation, game appeared in 2014 and today available for almost all platforms. You can not take gallons from the films of Ridley Scott and James Cameron, steeped in the imagination of the Swiss HR Giger, but there is also no denying the wonder of this game, which introduces us in the first person to that universe of huge dark ships and treacherous corporations. The merit of Isolation, in addition to the few tools it gives us to defend ourselves, is the enormous intelligence of the xenoform that haunts us. At any moment we can run into it, at any moment we can make a noise that draws your attention. No one in space can hear you scream. Unfortunately for your neighbors, in your house yes. Jorge Morla
Alien Isolation. The Creative Assembly, 2014. Available for Windows, Steam, macOS, Linux, PS3, PS4, Xbox 360 and One and Nintendo Switch.