Coronavirus: Cultural survival kit for confinement (day 45) | Babelia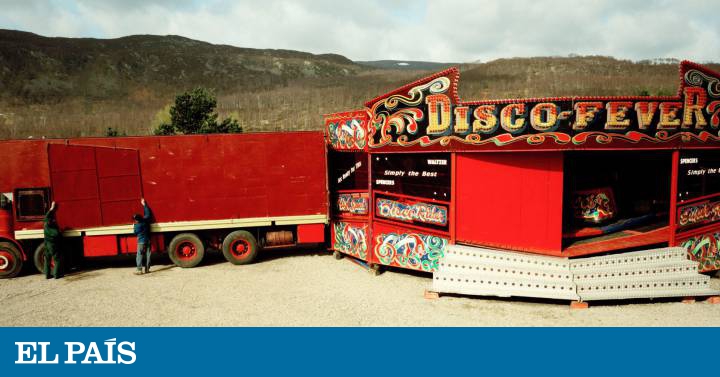 In 2010, a 29-year-old Bolivian writer published her first storybook. In one of them, titled '1997', the narrator remembers the opening of the first McDonald's in her country and how people camped outside the premises from two in the morning to be the first customers. Although aware that the food was "rubbish", her mother decreed: "If they have come it means that civilization has finally arrived." The book was titled Permanent vacation and its author, Liliana Colanzi, born in Santa Cruz, soon became a reference for the generation of Latin American storytellers who, like her, would end up swelling key anthologies like Eighties, of the FIL of Guadalajara or Bogota 39, from the Hay Festival.
Although his second book, Our dead world (2016), supposed a turn towards the supernatural, the seven stories of Permanent vacation, of an astonishingly mature realism, they unfold a ruthless universe marked by two fractures: the gap between rich and poor and the gap between parents and children. And it is ruthless not because it contains a gram of tremendousism but because it raises all conflicts but spares any solution. "Ours is not the future," we read. Under a layer of lightness to which the title ironically alludes, we are witnessing the collapse of a world of teenagers from the Latin American high bourgeoisie who end up clandestinely aborting, watching their brothers commit suicide or working as waitresses in England. In its pages - each story is a training story - something that another of the protagonists expresses in this way is developed narratively: there are ties of love, true, but there are also ties of hatred. And the key word is links. Javier Rodríguez Marcos
Permanent vacation. Liliana Colanzi. Tropo, 2012. Available in All your books, Amazon and Fnac.
In his book 31 songs, the English writer Nick Hornby, who knows something about music, selects about thirty themes that he considers relevant / influential / exciting. There are obvious names (Bob Dylan, Led Zeppelin, Bruce Springsteen), wonderful losers (Paul Westerberg, Badly Drawn Boy, Suicide) or risky gambling (The Avalanches, Mark Mulcahy, The Bible). There is only one group that repeats, Teeenage Fanclub. With two songs that are included in this album: Ain't That Enough, a piece that the Byrds would have signed; and Your Love Is the Place Where I Come From, surely one of the best love compositions of the nineties (and beyond). The Scots had already touched the heart of guitar pop tasters with previous records, but it's this one. Songs from Northern Britain from 1997 where they embellish their proposal. The Beatles are around here, of course. Also Big Star, CSNY or Badfingers. And with these references we already know what the thing is about.
It happens that when you start the disk with Start again it is like raising the blind of the room and letting the sunlight flood the room. One of the characteristics of the group is that it has up to three different voices, those of guitarists Norma Blake and Raymond McGinley, and that of bassist Gerard Love, a matter that enriches the whole of the work. I Don't Want Control of You, I Don't Care, Can't Feel My Soul and thus up to 12 pieces where there is no weakness. After 45 minutes of heavenly music you have a smile that lasts all day. It goes without saying that such music in the moments in which we live is more necessary than ever. Carlos Marcos
Songs from Northern Britain. Teenage Fanclub. Creation, 1997. Available at Spotify and other platforms.
We started a series of films focused on friendship with one of the most intense and accurate odes to that emotion that we have been able to see in recent years: Trumanby Cesc Gay. Because not only does something as human count as the separation and reconciliation of human beings, but it also delves into the reunion, something that these days seems physically prohibited. Julián and Tomás met a long time ago and meet again in Madrid. Julián is an Argentine actor. Tomás is a mathematician who works in Canada. Both, together with Truman, Julián's dog, review the old days, their loves and disappointments, comment on what happens to them in those moments ... A simple movie? It can, but not simple. In the cinema, usually the compliments and cartwheels are usually decorations to hide emptiness. And, on the other hand, films that appear simple contain instead powerful and complex sentimental frameworks.
Truman It is an enormous example of this narrative firmness: two characters talking and walking, true, although devastating storms, fine and intricate mechanisms are lived in the background that are based on the strength of two actors in a state of grace. First, Ricardo Darín, with justice one of the best interpreters in history. With Truman he won the Silver Shell, the Goya for best actor ... Darín has the ability to make it easy to see what is complicated: to reflect on life. In front, Javier Camera. He actually has the challenge of Truman: face Darín, endure the waterfall of Argentine talent. He shared the Silver Shell with Darín and then commented: "I started taking notes on that shoot. Because I was enjoying myself so much that I didn't want to forget about certain things. An actor's job is not only to know the text and sit down and wait for someone to call him, but also to create a good atmosphere. And Ricardo taught me when to shut up. " Silence, a devastating tool in good cinema.
Truman. Cesc Gay. 2015. Available in Filmin and Amazon Prime.
A miniseries that went too unnoticed in Spain was The night of. Its premiere coincided with the period in which HBO had already terminated its agreement with Movistar + but had not yet landed with its platform in Spain, so it arrived several months late in our country, when the media noise it caused its broadcast in the United States had already passed. However, it is worth claiming this hard and dark story based on the British miniseries Criminal justice. After a night of alcohol, drugs and sex, a student of Pakistani origin discovers that the woman with whom he shared a night and a bed has been murdered. He doesn't remember what happened, but everything points to him as a suspect in the crime. A lawyer with little experience in cases of this caliber offers to defend you.
Steven Zaillian (Oscar winner for the screenplay of Schindler's List) and Richard Price (novelist responsible for the television adaptation of The visitor) are the creators of this story who star Riz Ahmed and John Turturro in a role that was to be played by James Gandolfini before he passed away. The murder and the doubt about the boy's guilt turns out to be an excuse to focus on the sewers of the American judicial system where appearances count as much or more than facts. The transformation of the young man behind bars takes place in parallel and inversely to the path of his lawyer, a loser, marginalized by his colleagues and by a physical problem. Five Emmy Awards recognized a highly claimed production. Natalia Marcos
The Night Of. Steven Zaillian and Richard Price. HBO. 2016. Available in HBO Spain.
I recently commented on these pandemic places, the importance of the traditional story, a form of transmission of values ​​that arises from oral culture and that, today, continues to be the first contact of childhood with a series of basal concepts of our society, of the human being, who enter boys and girls through metaphorical games, symbolism of powerful force. The story has shown incredible plasticity, adapting to the times, even changing its message according to the social situation of each moment. A characteristic of wealth that may also have its drawbacks: its rooting in a certain historical context may lead to inappropriate readings at another future time. There are not a few complaints that have been read about the lack of sensitivity to the gender or identity perspectives that the stories have, which is logical if we consider that what comes to us many times are versions designed for the children of the century XIX.
Despite everything, the story has that infinite potential for transformation that continues to make it valid for today. A good example is the The prince and the dressmakerby Jen Wang, a story that draws from classic tales such as Cinderella, for example, maintaining without any problem the basic and structural archetypes of the fairy tale –almost dare to say that even with the vision of Disney–, but entering without prejudice into the contemporary reality. Wang's story has all the magic of tales of all time, freeing itself from stereotypes of the past and hindrances to keep intact all that evocative and illusory capacity of the tale, naturally assuming a message of acceptance of sexual identity, but also of freedom and maturity, understanding and friendship. A wonderful story to tell our sons and daughters. Álvaro Pons
The prince and the dressmaker. Jen Wang. Sapristi Comic, 2019. Available in digital format at the publisher's website.
Animal Crossing: New Horizons It was released in March. Since then, it has sold a whopping five million digital copies, making it the title with the most console downloads in a month in all of history. It is clear that many will join the theory that, in full confinement, there is nothing better than a "life simulator" to feel a little freedom. But there is also the theory that, without further ado, it is a great game. The action of this New Horizons, the ninth installment in the series started in 2001, takes place on a desert island, a blank canvas where the player can explore, collect and manufacture to gradually develop the island to our liking and interact with the anthropomorphic animals that are the hallmark of the saga. A total and infinite game, friendly and ambitious, that will delight the players and that will allow us to create our own paradise. Jorge Morla
Animal Crossing: New Horizons. Nintendo, 2020. Available for Nintendo Switch.