Coronavirus: Cultural survival kit for confinement (day 42) | Babelia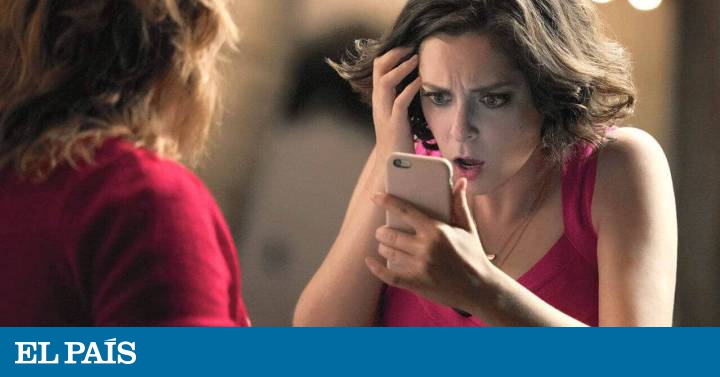 The state of alarm caused by the coronavirus has led to Giorgio Agamben to dust off his theory of the state of exception. "The men", he has written, "They have become so accustomed to living in conditions of perpetual crisis and perpetual emergency that they do not seem to realize that their life has been reduced to a purely biological condition and has lost all dimensions, not only social and political, but also human and affective. A society that lives in a state of perpetual emergency cannot be a free society. In fact, we live in a society that has sacrificed freedom to so-called 'security reasons' and has been condemned for this to live in a perpetual state of fear and insecurity. "
The controversy has never intimidated him and the debate continues, but let's go to the most "confined" book of his: Self-portrait in the studio. Without losing sight of his philosophical concerns -power, knowledge-, Agamben reviews his life in him from the objects, postcards and photographs he has taken from house to house: from Delle Coppelle square to Vicolo del Giglio -an apartment two steps from the Campo dei Fiori that Ramón Gaya lent him in Rome - and from there to the Campo de San Polo, in Venice. Gaya was introduced in Madrid by José Bergamín, who occupies some of the most moving passages in the book. The others are for friends and teachers read like Walter Benjamin, Simone Weil and Herman Melville or lived such as Guy Debord, Italo Calvino, Claudio Rugafiori, Giorgio Colli or Martin Heidegger, whom he dealt with when he was only a twenty-year-old doctoral student attending the seminars that the author of Being and time taught in the Provencal village of Le Thor. "If I think of the friends and people I have loved," writes Agamben, "it seems to me that they all have something in common that I could only express in these words: what was indestructible in them was their fragility, their infinite capacity to be destroyed ". Her self-portrait attests that in addition to being fragile, they were memorable. Javier Rodríguez Marcos
Self-portrait in the studio. Giorgio Agamben. Translation by Rodrigo Molina-Zavalía and María Teresa D'Meza. Adriana Hidalgo, 2019. Available at All your books, Amazon and Fnac.
Is confinement hard for you? Definitely. Well, imagine several decades locked in a basement. That happens to Petar, Jovan and other characters from Underground, one of the great films of the always controversial director Emir Kusturica. Marco, an unscrupulous guy, manages to keep them confined in his grandfather's basement from the beginning of the Second World War until practically the beginning of the Balkan war in the early 90's. confinement! Underground, winner of the Palme d'Or at the 1995 Cannes Film Festival, is a complex drama with comedy parts that portrays the story of the former Yugoslavia. And it is also a unique Balkan opera in which the characters live, love and kill to the rhythm of the music. And there comes into play a former running partner from Kusturica: the musician and composer Goran Bregovic, who had already worked with Emir on The time of the gypsies and Arizona Dream. Goran is voluptuous, enveloping, and phagocytizing; and a thresher when playing with his compositions: he fills them with popular references without citing sources, turns them around, re-records them with different titles and different instrumentation ...
On the cover of Underground advises us that the album contains music inspired by and from the soundtrack of the film. So don't look here for a clone of what you hear on the tape. Never mind. They enjoy a party and tragedy, joy and pain, wedding and funeral. Scorching and syncopating metals cocek, vibrant gypsy throats, aching Bulgarian voices. Cesaria Evora sings a morna-tango in Absence, and Bregovic, at the stroke of juggernaut programming (as in The Belly Button Of The World), transform Ya ya, the sixties success of Lee Dorsey, in Ya Ya (Ringe Ringe Raja), a curious electro-balkan piece. Goat, trumpet and drum machine. The euphoria sounds like Kalasnjkov, and the disasters of war, to War. Churchill already said it: "The Balkan volcanoes." Javier Losilla
Underground. Goran Bregovic. Mercury, 1995. Available at Spotify and other platforms.
Julio Medem is a filmmaker who has never been afraid to get angry, both in the form and substance of his films and in his approaches to documentary. Sometimes it comes out badly –that is what has the risk–, others comes out clean after the triple somersault. And when he falls on his feet, when his cinematographic pirouette leaves the audience speechless, in those moments of pure poetry, without mellifluous decorations and with an ambitious use of the visual, it is when Medem is unmatched. One of his best movies is Lovers of the Polar Circle (1998), a film that from its very title already alerts about its shape: it will be circular, symmetrical, palindrome capicúa (if that can be applied to cinema). With characters with names required by the director's game: Otto and Ana.
Medem wrote the script after their divorce, and thought of love as a powerful driving force, touched by melancholy that comes from the feelings we discover when they have already passed through our lives. Its protagonists have known each other since childhood, and soon after they became half-brothers when Otto's father married Ana's mother. Despite this family relationship, they fell in love and later separated. But Medem's cinema is full of curious and enigmatic turns that the spectator must learn to respect. "The coincidence we were waiting for," Ana writes to Otto. The reunion arrives in Lapland and the submission of Medem to amour fou. With its rain of messages on paper planes, with its strange crossing in Madrid's Plaza Mayor, with its skiing up on a Finnish giant ... Lovers of the Polar Circle thrills. And that is not a small thing in the current times. Gregorio Belinchón
Lovers of the Polar Circle. Julio Medem. 1998. The film is available in FlixOlé.
It is one thing that mental illness is no longer a taboo on television and another is that a series dares to deal with the subject in a comedy with interspersed musical numbers. That madness is what makes Crazy Ex-Girlfriend, who already in the title itself has the gall to call the protagonist "crazy". The crazy woman in question is Rebecca Bunch, a young successful lawyer who suddenly decides to leave her life and her job in New York to go after a fleeting love of youth who lives in a small town on the other side of the country. Convinced that there might be something between them, she decides to start a new life from scratch. As the story progresses, both those around Rebecca and viewers will see the development of her mental disorder, which includes depression, anxiety and hallucinations, and which makes her perception of reality not entirely accurate.
Crazy Ex-Girlfriend, Created by Rachel Bloom and Aline Brosh McKenna, she tackles such complex subjects with optimism, lightness and humor but without losing sight of their seriousness. On a light layer of romantic comedy, the plot intersperses songs that honor and parody all kinds of musical styles and composed by six hands Rachel Boom, Jack Dolger and Adam Schlesinger, a member of the Fountains of Wayne group and recently died of complications from covid-19. In them, it can be found from a parody of Lemonade from Beyoncé to an ode to sex during menstruation, a song to bisexuality or a theme in the purest style La La Land about antidepressants. No other series has done things like this. Natalia Marcos
Crazy Ex-Girlfriend. Rachel Bloom and Aline Brosh McKenna. The CW. 2015. Its four seasons can be seen in Netflix.
There are two paths of modern comics that have crossed frequently in recent times: on the one hand, the love of the ninth art for autobiography, which is known to have been at home by comics since Crumb's time (tell them about it) our famous Manuel Vázquez, eternal defaulter elevated to the category of universal character), and who had a brutal impulse in the stories of Art Spiegelman or Marjane Satrapi. On the other, a path that talks about the disease and its consequences, inaugurated by Justin Green in the 70s and which authors such as Paco Roca or David B. have turned into pathological genres with their own name. Confinement will be a breeding ground for both lines to intersect again and weave thick accounts of a pandemic that we always imagine in apocalyptic ways and no one foresaw as a domestic drama. In fact, there are many series that are already appearing on social networks narrating that daily evolution of the running of the bulls, such as the one he is signing David Ramírez, COVERING 19 days.
Ramírez is tanned in a surreal humor capable of breaking through any barrier, always accompanied by a very personal style that unites the influence of manga with that of the Bruguera school. His works have gone from the parody of Dragon ball to political satire rajoyesca, going through the cataloging of paraphilias of Weird Sex or an undoubted ability for children's comics (Minimonsters, Dino Kid). In his last work, As it is, became a target and the protagonist of his own humor, in an experience that naturally extends to the story in the current situation. The coexistence with his partner, infected with covid-19, is the reflection of the experience of thousands of people, that Ramírez's humor nailed stripping his fears and realities. Fun, endearing ... Impossible not to fall in love with this couple! Álvaro Pons
#CONVIVIenDo19días is being published on David Ramírez's social networks, Twitter and Facebook.
The saga Grand Theft Auto, from the no less iconic Rockstar, is a benchmark in the world of video games. And each new installment is expected by both the gaming community and the media, who know that the GTAs are synonymous with controversy for their robberies, shootings, beatings, drugs, robberies and, obviously, illegal races. A whole ode to lumpen life that, incidentally, has gradually become less antisystem as other cultural expressions (music, cinema, series) have been copying its light-hearted apology for the bad life and its mix of violence and kaffir humor. The last installment so far has been the GTA V, which was released in 2013.
Last year the company responsible for the game published the profits that the game had had until then (and that it continued to have, largely by the community on-line). The amount? Well, a dizzy 6,000 million dollars that make the game, simply, the most profitable cultural product in history. A more mature installment, with a lot of weight in the plot and the characters (for the first time we control three protagonists, the unforgettable Michael, Trevor and Franklin), and where violence is not (so) free. Jorge Morla
Grand Theft Auto V. Rockstar Games, 2013. The game is available for PlayStation 3 and 4, Xbox 360 and One, and Windows.