Coronavirus: Cultural survival kit for confinement (day 41) | Babelia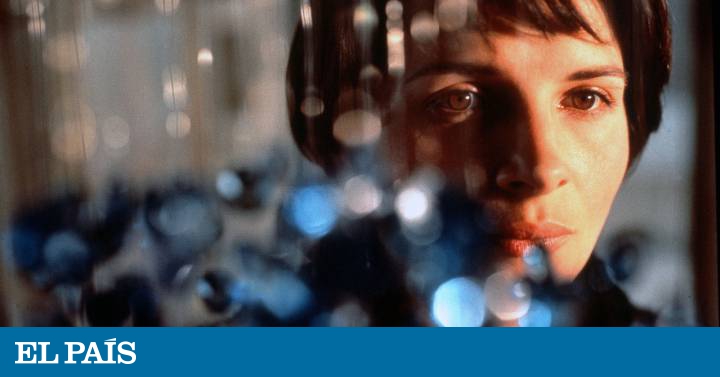 They say that the coronavirus crisis will make cities no longer the same as before. They may not have been "like before." This book takes one as a case study and explains an evolution to which the pandemic has just added a drastic chapter. The city is Barcelona, ​​where Marina Garcés He was born in 1973, and his explanation begins on October 28, 1996, the day that the police evacuated the Princesa Cinema from Via Laietana after seven months of squatting. What follows is a brilliant and unsettling mix of personal and family memory, an essay in antagonistic philosophy, and a study of the consequences of a successful drunken Olympian who passed through the despues de bombastic Forum 2004 and ended in a tourist hangover of sangria and carafe.
"The tourist is the parody of indifference," writes Garcés. "It consumes without evaluating the consequences of its impact." That is why its attitude is so similar to the colonizer's extractivism: it is voracious, it produces economic dependency and an "impoverishing wealth" that hides inequality, erodes the "diverse and distributed" economic fabric and creates urban areas of exclusion. It is not about tourism phobia but a war of the poor against the poor: "Neighbors who cannot pay the rent against tourists who cannot pay a hotel." Hence the author's uncomfortable observation, the daughter of a municipal technician who saw how the brand-city ate it all: "In many streets of Barcelona the city no longer exists. Globalization has become real in our city not as a network of autonomous local governments but in the form of floating populations, rich and poor, who come and go, driven by exploitation and speculation. " And hence his awkward question: "What has Barcelona done during these 30 years in which it has been preaching and selling the discourse of municipal leadership but make the city a great cake for real estate and tourism investment?". Javier Rodríguez Marcos
Princess City. Marina Garcés. Gutenberg Galaxy, 2018. Available as a free digital loan from public libraries (eBiblio) and in electronic and printed format in Libelist, All your books and Amazon.
The iconic and highly timely second album by the explosively unstoppable Courtney Love was released exactly seven days after her brilliant and sad husband, Kurt Cobain, committed suicide, and it became something like the unofficial closure of the grunge. Not surprisingly, Cobain languished in the background of some of the songs and horrible things were rumored about the possibility that he had written it, because, of course, how could such a brilliant album be the work of a nutcase? The affront would be repeated in 1998 when it was considered that surely its also celebrated Celebrity skin it was Billy Corgan's thing that he was rumored to be dating at the time. Precisely about what was still happening in the 90s was Live Through This, a laconic and rabid desperate song to everything that does not go well when you are torn to pieces (Doll parts) and fed up with not being taken seriously (Miss world), but also a statement Feminist the size of an ocean liner.
Love spits on those who do not respect consent (Asking For It) and please shout as loud as possible no (Violet), and predicts, from the savage irony, and almost unintentionally, the imminent attempt of massive destruction of his figure (Softer, Softest but also and above all Credit in the Straight World), in an album that is archeology of noise rock not yet domesticated (She Walks On Me). A classic without in which phenomena such as that of Bethany Cosentino –the leader of Best Coast owes a lot to this album specifically– the most popular, and the most attacked, of the riot grrrls of the time, a perfect title for these days when life, like Love that fateful 1994, makes us a little more uphill every day. Laura Fernandez
Live Through This. Hole. Geffen, 1994. The album can be heard on Spotify and other platforms.
In 1993 the Polish Krzysztof Kieslowski began to deliver his trilogy of the three colors, based on the French flag and on the ideals of freedom, equality and fraternity, after having achieved the admiration of moviegoers with his Decalogue and his Veronica's double life (1991). For blue, his portrait of freedom dipped Juliette Binoche, her leading actress, in a heartbreaking drama. Julie, the main character, widowed after a car accident in which her husband, a renowned composer, and her daughter die. In her escape from that horror, she sells all her possessions and cloistered in a small apartment after destroying all her husband's work notes, which finished off a classic piece that was to be performed for the celebration of the creation of the EU. But little by little that past returns to her: in a very special Paris, Julie falls in love with her husband's assistant and discovers that the deceased had a lover who is pregnant. Kieslowski, who died leaving an impressive artistic work, used blue in the film as a reflection, in lights and objects, of Julie's persecution of the past.
It is a destructive, overwhelming, cruel melancholy in which Kieslowski hides, through his elegant formal care, a whole political allegory that does not contradict his main message: freedom as personal need, as the possibility of living each day as one wants. want. There are still more remarkable details on which Kieslowski based his work: in addition to the scripts, in which he had the collaboration of Krzysztof Piesiewicz, the music of the recently deceased Zbigniew Preisner and the photography of Slawomir Idziak serve as powerful foundations for a drama that marked an era of auteur cinema among Spanish viewers. Gregorio Belinchón
Three colors: Blue. Krzysztof Kieslowski. 1993. The film is available in Filmin and Atres Player.
In the 1990s, the program Don't laugh it's worse made him one of the best-known characters in Spain with his beret, his white jokes and his endearing air. But what happened to Marianico el Corto? The impulse of nostalgia and self-fiction so fashionable in recent years has made The last show in one of the most outstanding premieres of national fiction so far in 2020. In this drama with touches of surreal comedy, Michelangelo Tirado (That's what Marianico is really called), at 70 years old, he kills the character who gave him national fame and enters the dramatic field showing that a great actor was hiding under the beret.
After directing episodes of Vis a vis, The Paper House, The Pier and Poison, the Zaragoza-born Alex Rodrigo is the creator of this emotional and familiar story. The life crisis that Tirado navigates in fiction takes place in parallel with the youth crisis that his teenage granddaughter is going through. Tirado, who seems to have carried his role as Marianico with a mixture of resignation and pride, sets out in fiction to leave the character behind and, faced with the news that his life might be shorter than he thought, he tries to explore new artistic routes that he had always dreamed of. For this reason, he will try to carry out a surreal film like those of his admired Luis Buñuel. The innocence of the protagonists collides with the pathos and absurdity of the real world in a well-executed and more tender than comic series that is worth above all to see how Miguel Ángel Tirado gets rid of Marianico el Corto in a seen and unseen. Natalia Marcos
The last show. Alex Rodrigo. Aragon TV. 2020. The eight episodes of the first season are available at HBO Spain.
You already know: if you want to succeed on the internet, flood the profiles of your kitten social networks. It does not matter the breed and age – although puppies work better, right -, by putting a photo of one of these precious live stuffed animals, this ancient ability to fully control over the human being that cats have had will be automatically activated. They will be remnants of other times, of that dream of the million cats that narrated Neil Gaiman in its Sandman, or of some kind of hidden genetic error in our evolution, but the truth is that its effectiveness is beyond doubt: even the hardest and most ruthless Rambo will fall into the nets of those infinite eyes and dance without force to the sound of its purring . But it is not new, listen, that we comiqueros have been subjected to the cat empire for more than a century. Do the math, the list is long: from Krazy kat to Blacksad we can go through Garfield, Doraemon, Fritz, Fat Freddy's cat, Gaturro, Heathcliff, Omaha, Chi, Felix, Azrael… For children or adults, manga or underground USES. They have all fallen, even authors like Moebius prostrated themselves before their eyes and Joann Sfar has dedicated a long series to a rabbi's cat … Even Art Spiegelman turned them into terrible Nazis in their Maus. Eternal protagonists who also invade comics on the internet with The Adventures of the Entrepreneur Cat, ready to leverage themselves at the top of the highest businesses with their tricks and strategies, gaining control of the economic world with a purr and charming (yes, even that is it) vomited with hairballs. Tom Fonder creates a hilarious series halfway between Dilbert and The cat by Philippe Geluck. Don't try to resist. It is an impossible task. And it's not worth it either… They are so pretty! Álvaro Pons
The Adventures of the Entrepreneur Cat. Tom Fonder. Phandogamy. The comic is available at the Web from the editorial and in the from the author.
The last great adventure (for now) of Mario Bros could not miss in these lines. Super Mario Odyssey, which was released in 2017I had a very high bar after deliveries space for Nintendo Wii (Mario Galaxy I and II). But nothing intimidates the Italian plumber, and Odyssey It became one of the great games for the Switch, the Nintendo console, by proposing a return to the origins of the series. In this installment, Mario forgets the gravitational fluctuations and jumps between planets to travel the world in search of Princess Peach, kidnapped (of course) by Bowser, and he does it using his cap (or rather, Cappy, the spirit who lives in it) as the central mechanic of the game: when launching it against an enemy, Mario acquires his abilities, and thus we can see him transformed into a frog, cactus, fish, turtle, tank and even a tyrannosaurus. A playful festival that explains better than anyone why the interactive medium is called video-game. Jorge Morla
Super Mario Odyssey. Nintendo, 2017. The game is available for Nintendo Switch.