Coronavirus: Cultural survival kit for confinement (day 33) | Babelia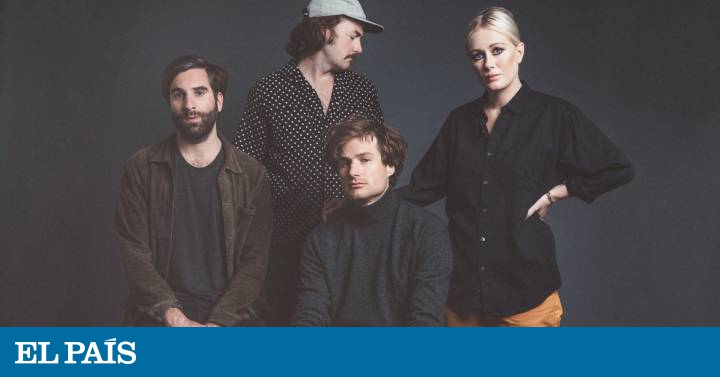 Barcelona, ​​one afternoon in 2012. The bell rings. Lucas (10 years old) opens and Pepa (4) runs to see who arrives. "Mom, he's a lord." "Mom" is the writer and journalist Cristina Fallarás and the "lord" brings a communication from the court: they are going to be evicted. Four years earlier, in November 2008, two months after the Lehman Brothers crashthey had fired her from the newspaper DNA, of which she was deputy director. I was eight months pregnant. With a salary of "3,000 euros clean per month" and collaborations on radio and television, he did not seem the type of person destined to end up living with his children in a one-room cabin in the Collserola mountains. But it ended there. Before, she went through all the phases of what she calls "miserization" and she told it in this first-person chronicle whose reading is more than recommended now that the dark times are back and someone is going to make a decision: protect the weakest or expand still more the gap between rich and poor because the Market God demands human sacrifices. "Governing, sometimes, is sharing the pain," reads one of the quotes that opens the book. Alberto Ruiz-Gallardón, Minister of Justice said so in 2012, the year the bell rang.
To the fucking street it is a stark exercise in memory, economy and politics. It is the account of a detail-by-detail eviction, but also an essay on banking practices in bubble times, on the self-exploitation of many self-employed in culture and on the contrast between the concerns of politicians – "the profitability of the bond "- those of the mothers -" Would you take your children to a soup kitchen? "- and those of the children -" Rice again? "-. Javier Rodríguez Marcos
To the fucking street. Chronicle of an eviction. Cristina Fallarás. Emecé, 2013. Available in digital and printed edition in All your books, Libelist, Amazon and Fnac.
With the celebratory intimacy of the one who has been beaten but does not stop getting up because nobody is going to tell him what he can or cannot do, the sound of Shout Out Louds, that cross between the most luminous sad side of The Cure – Yes, Adam Olenius is the closest thing, vocally speaking, to Robert Smith that has ever existed – and an elusive charmingly percussive and pluperfect pop, just emerged on this, his second album, produced by Björn Yttling, by Peter Bjorn and John . Like entering into that forbidden territory of the most immediate and still claustrophobic past – the one of the first times of almost everything, as it makes clear Parents Livingroom-, the best kept secret of the indie Swedish catapulted, with instant classics like the powerful and especially suited for these days when the future is uncertain Impossible, its eighties and nineties root baroque style and its riffs neatly naïfs. There is depth (own, and instrumental, Ill Wills), muscular plea (Time Left For Love) and, above all, an irrepressible passion (Your Are Dreaming) on an album that marked a before and after in his career.
With tribute to The Smiths included – his laconic and whispering Meat is Murder It works as a warning to what we should not really count – and a very complex display that once again shows the gift of Swedish pop to make the difficult seem easy – that is, a gift for hit, for more indie That this is almost mephistophelic – Olenius's invite us to place ourselves at the epicenter of a rupture in which laments are replaced, from one note to the next – and, also, from one cut to another – by a contained euphoria which is euphoria after all. A liberating euphoria, that today we need more than ever. Laura Fernandez
Our Ill Wills. Shout Out Louds. Bud Fox / Sony, 2007. The album can be heard on Spotify and other platforms.
He is a veteran pilot of the First World War, who faces the 30s of the last century with his shiny, completely red apparatus, a seaplane with which he flies over the Adriatic coast. His name is Marco Pagot, with whom Hayao Miyazaki –God of animation on earth and a fan of aviation, as his latest film underscores, The wind rises– honored a family of Italian entertainers (the rest of the characters also use the names of real characters, of great Italian pilots of the Great War). Pagot longs for times when getting on an airplane was already a feat in itself, years when being an aviator left people with their mouths open (the movie ties up, in that message, with The Right Staff, which in Spain was released as Chosen for glory). But there is still a time when adventuring was the culmination of success: he fights against air pirates (very much in the style of Keystone studies), he feels how his steps are scrutinized by the fascists who have seized power in Italy, he flirts with the women and alcohol … Saint-Exupéry also resides in his soul. And at the heart of the film, various anti-totalitarian and social messages: the song played by the character of Gina, Les temps des cérises, is a hymn of the Paris Commune.
And we have not yet reached the best. Because of a curse, Marco Pagot is an anthropomorphic pig, and that's why they call him Porco Rosso, baptizing the 1992 film in passing. No further explanation is needed. This is life and this is how it is accepted. Only among the clouds, away from the rot that stains what happens on earth, is freedom. The rest are trifles. Gregorio Belinchón
Porco Rosso. Hayao Miyazaki. 1992. The film is available in Netflix.
There is no better plan for a day in quarantine than to delve into the miseries of the wealthy. Darts thrown in the Roy family are much sharper and go further than those that fly at Christmas Eve dinners or at home after more than a month of confinement. Of course, for them, confinement and social distance would not be a big problem in their huge mansions. This drama (with high doses of acid comedy) by HBO is not starring some rich people, but billionaires. For this reason, the succession of the media empire managed by Logan Roy, father of four children, each one more despicable than the other, becomes a war in which anything goes.
No one is free from sin in this series, a mix of Shakespearean tragedy and ruthless satire which is the most fun and addictive that has been broadcast on recent television. All of his characters are hateful and fantastically played by a group of actors (Brian Cox, Jeremy Strong, Kieran Culkin, Sarah Snook, Matthew Macfayden …) who shows how they have fun while they roll. In fact, during the recording, improvisations and changes of scenes on the fly are common under the baton of its creator, Jesse Armstrong, an author seasoned in the political satire of The Thick of It and responsible for one of the best episodes of Black Mirror, All your history. Both the script and the main theme song, an energetic piece with several overlapping detuned pianos composed by Nicholas Britell, already have two Emmy awards, and the second season won the Golden Globe for the best drama of the year with world critics paid to his feet. Natalia Marcos
Succession. Jesse Armstrong. HBO. 2018. The two seasons of the series can be seen in HBO Spain.
There is no doubt that cultural consumption on-line it is helping to ease the rigors of confinement. In the case of the book and the comic, unlike what happened in the audiovisual, digital consumption was a blackbird a thousand times announced that it had never taken off or consolidated, but the imposed need and the incredible generosity of the publishing industry and the authors when sharing content for free can help break the existing resistance to reading on digital devices. A change that reading platforms can take advantage of on-line already existing, which assimilate the operating mechanisms of other famous digital music and television platforms. For the comic world, one of the pioneering experiences in this regard has been Tebeox, which makes available to the public a wide assortment of comics for reading on app mobile devices (iOS and Android) by subscription or free with advertising. His catalog is heterodox and varied both in genres and themes and in authorship, mixing the work of veteran authors such as Paco Nájera or young promises. A good example of what can be found on Tebeox is Nelly Bly, Carlos Correia and Montse Mazorriaga, fiction inspired by the life of the famous and fearless journalist Elizabeth Cochran, who signed as Nellie Bly. A forerunner of field reporting that starred in the feat of going around the world in 72 days in the late nineteenth century. A feat exploited by the authors to create a pleasant and very entertaining reading work that draws on the vernian adventure, without giving up the claim, and effectively narrated with a drawing that successfully plays with a palette centered on the cuttlefish. A great way to escape to exotic and remote places without leaving home. Álvaro Pons
Nellie Bly. Carlos Coreia and Montse Mazorriaga. 2020. The comic can be read on the platform Tebeox.

The world of videogames is also governed by that Don Quixote maxim that a tooth is worth more than a diamond. In other words, it is better to make solid games than colorful ones, small games made with care that are brilliant and empty blockbusters. We have lived a decade in which independent companies could deal with you to the big studios, and one of the starting guns of this glorious era of independent studios was, in 2010, Limbo, of Danish independent Playdead. Silent game, of platforms in two dimensions and in black and white (and gray, very gray), in which we controlled a lost child in a world that was foreign and hostile to him. A metaphor? An astral journey? A state of the soul? The grace of video games (and teeth) is that their meaning is discovered when using them. Jorge Morla
Limbo. Playdead. 2010. The game is available for Xbox One, PS4, Windows, LINUX, MAC, iOS, Android and Switch.