Coronavirus: Cultural survival kit for confinement (day 32) | Babelia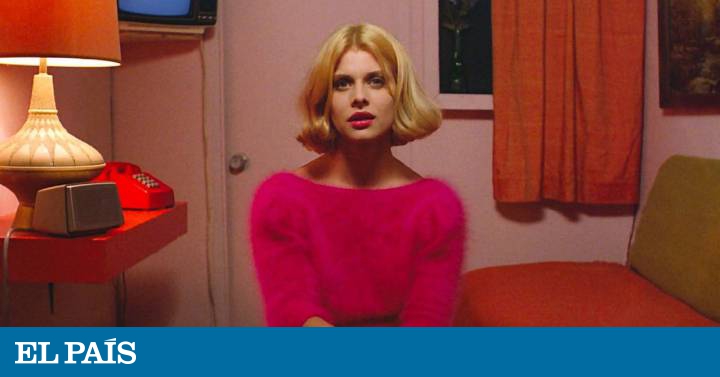 A year ago today, on April 15, 2019, Paris cathedral burned. That day we learned forever that there is a script between Notre and Dame and that the central needle, destroyed in the fire, had been designed by Eugène Viollet-le-Duc around 1860. That night, hearing Macron say "we will rebuild it", Ken Follett couldn't hold back the tears. He tells it himself in the 80-page little book he wrote in a week to help with his sale to rebuild the temple. The Welsh author felt indebted to the French symbol because 30 years ago he had been inspired by the novel that made him rich and famous: The pillars of the earth. Anyone with fewer readers would have perpetrated a Notre-Dame and me (Or better, Me and Notre-Dame), but Follett is a good student and summarizes with application the history and mysteries of a place that he first visited at the age of 17, in 1966.
Thus, he tells us that it was the rivalry with the Saint-Denis basilica, Parisian burial place of the kings of France, which led Bishop Maurice Sully to consider in 1163 replacing the old Romanesque temple with one that followed the current fashion: the Gothic. The rest is data and legend: the types of stone, the construction methods and the overdose of literature that Victor Hugo injected him in 1831 setting on its walls the story of Esmeralda and the ringer Quasimodo. There is also propaganda and politics: since the reconstruction of Viollet-le-Duc in the late 19th century – with the addition of its characteristic spire (91 meters high, 500 tons of oak beams, a 250-ton lead roof) – until General De Gaulle's triumphal walk from the Champs-Elysées to the île de la Cité after the precarious liberation of Paris in 1944. "A masterpiece of political theater" that could have ended badly when a sniper started shooting from the north tower. That is another novel. Javier Rodríguez Marcos
Notre-Dame. Ken Follett. Translation by Elena Macian Masip. Plaza & Janés, 2019. Available as a free loan in public libraries (eBiblio) and in All your books, Amazon and Fnac.
"Woman, divine woman / you have the poison that fascinates your gaze / Alabaster woman you are a vibration of a personal sonatina". It would seem that the Mexican composer Agustín Lara (Ángel Agustín María Carlos Fausto Mariano Alfonso del Sagrado Corazón de Jesús Lara y Aguirre del Pino) ​​wrote that lyrics, with his music, for his compatriot Natalia Lafourcade. This is a uchronia, of course, since the composer of Lantern passed away in 1970, and the author of Down to the root was born in 1984. But somehow Lafourcade, a joyful songwriter, picked up Lara's virtual glove and recorded in 2012 Divine Woman. Homage to Agustín Lara, album in which he reviewed a handful of songs from who, in the words of Carlos Monsiváis, was "great, excessive, metaphorical, unrepeatable and irreplaceable". And also: "happily old and anachronically bold."
Lafourcade, also determined, reviews in Divine Woman the original codes with a novel look. His voice seems to be taken from clubs and cabarets of past times, but his musical attitude and the result derived from it are happily contemporary. Sing without false drama, as with graceful distance. It could be said that he approaches Lara like Brecht to the theatrical fact: it is not necessary to believe the role; the important thing is the moral. And for that tour of pieces like Love of my loves, blue, Adventuress, Caribbean Operation, Think of me, Maria Bonita and Impossible He surrounds himself with traveling companions who counterpoint his divine attitude: Gilberto Gil, Kevin Johansen, Adanowsky, Vicentico, Jorge Drexler, Álex Fererira, León Larregui, Devendra Banhart … Natalia Lafourcade, like colleagues like Mon Laferte and Juana Molina, is a artist for times of reinvention. Divine Woman is not the only tribute she has paid to the Latin American song: in 2017 and 2018 she repeated with Muses. Good title. Agustín Lara would not have minded having her as a subject of inspiration. Javier Losilla
Divine Woman. Homage to Agustín Lara. Natalia Lafourcade. Sony, 2012. Available at Spotify and other platforms.
In 1984 Wim wenders filmed one of the top works of 20th century art. And with it, with Paris, Texas, We started a series of films for the confinement about melancholy. The one that leaves a residue on the brain and soul. The one that accompanies Travis' steps, disappeared for four years and that one day appears again without further explanation. His brother reunites him with his son, and father and child look for the mother. What follows is both an emotional tear and the reconstruction of something – a sentimental state – impossible to restore. Everything is perfect in Paris texas. As Wenders says: "There are films that are released at their exact time, and that happened with Paris, Texas. It has happened to me a few more times, with Sky over Berlin and Buena Vista Social Club. Call it destiny, luck, whatever you want … Harry Dean Stanton was at his perfect moment, it was Sam Shepard's first script … Nastassja Kinski was at the height of his career, and Ry Cooder [responsable de su banda sonora] he was willing to demonstrate his worth. The only thing I could do was not screw it up, and I did it ".
Today, Paris texas is indisputable. Drag a legion of fans. But, in 1984, after winning the Palme d'Or, it had no echo in the United States. Wenders also has an answer: "It was bought for the United States by Twentieth Century Fox and they prepared an intelligent launch, with the aim even of achieving several Oscars, especially thinking of Harry Dean Stanton. And in three weeks he changed from the top management to the receptionist. The new executives did not want to know anything about the intentions of the previous ones, and they did not make a projection for the academics. Nor did they place an ad. Harry's heart was broken. " Stanton, who even sings a song of his own in the film, continued to work until his death at age 91. Face and watery gaze as there have been few in the cinema: that is the face of melancholy. Gregorio Belinchón
Paris texas. Wim Wenders. 1984. The film is available in Filmin and Amazon Prime.
Can you imagine being with the family and suddenly, without being able to control it, pornographic images starring any of those present appear in your mind? It may sound like fun, but when it can't be controlled, it can lead to anxiety attacks. It is one of the manifestations of obsessive-compulsive disorder Rose Cartwright. In The Guardian He explained the evolution of his OCD: When he was a preteen, he feared the worst would happen if he told any little lie; at 15, she had thoughts related to child abuse; shortly after the sexual images appeared; and, at 25, even suicidal thoughts. "The thoughts enter and leave my mind on their own, passing through my consciousness like the weather across the sky, or the images on television. I was not the author of them, I was the spectator ", Cartwright described in the British newspaper. Living like this is not easy, that's why he wrote the book on which the series is based Mashed potatoes, to explain their experience and try to help other people who may see themselves reflected in something that is very difficult for the rest to understand.
The greatest success of Mashed potatoes is to reflect the universe of its protagonist, Marnie, with a mixture of humor and drama. Actress Charly Clive (write her name down to keep track of her) plays a 24-year-old girl for whom day-to-day is an ordeal. Desperate, she abandons her town, her family, and her friends and heads to London to try to find herself. There you will hear about intrusive thoughts. Just being able to put a name to what is happening will be a relief for her. In addition to unimpededly reflecting the disorder, the series' writers (Kirstie Swain and Cartwright herself) construct an entertaining six-episode drama that combines the lightness of youthful wanderings in the big city with the tragic intensity of misunderstanding on the part of the another, and all without falling into the caricature of mental disorders. Natalia Marcos
Mashed potatoes. Rose Cartwright and Kirstie Swain. Channel 4. 2019. Its six half-hour episodes each can be seen on Filmin.
In era a. C. (Before Confinement), science fiction fans were divided by a red line that made you laugh at the highest walls ever built, at the most impregnable borders. Or was it from Star Trek or of Star wars. Without concessions: you cannot be a fan of Captain Kirk and pretend to see Luke Skywalker with good eyes. Anathema! The reasons, beyond that typical human habit of facing each other, could come in this case that the series created by Roddenberry was a clear exponent of science fiction more hard while the Lucas saga is closer to fantasy, with the inclusion of elements magicalreligious. Although that other barrier, the one that separates fantasy from science fiction, seems more porous and diffuse, given the many examples that populate that no-man's-land and that Japanese manga has exploited so well (with Full Metal Alchemist at the head) or recent works like Ether by Matt Kindt and David Rubín.
The work that perhaps has gone the furthest in heresy has been Outer Darkness, by John Layman and Afu Chan, who has dared the sacrilege of putting crystal balls and ectoplasmic projections on the command bridge of the most famous spaceship of all time. But there is no doubt that it works, it works. And very well: after the surprise, it seems logical that the engines are powered by ancient gods locked, fed with sacrifices of living beings. Or that instead of taking out phaserscast spells. It is already known that all highly advanced science can be indistinguishable from magic (Arthur C. Clarke dixit), but if it is fun and entertaining as the work signed by Layman and Chan, well, better. Álvaro Pons
Outer Darkness. John Layman and Afu Chan. Planeta Cómic, 2020. The comic is available in digital format at the publisher's website.

Last year a small French studio released a game not too ambitious, but exceptionally solid in its proposal. It was called A Plague Tale: Innocence, and followed the adventures of two brothers, Amicia and Hugo (she is the oldest, the protagonist), who were fleeing from many things but above all from a plague. The location: 14th century France. The background: the Hundred Years' War. And indeed, the core of the game is the plague: a plague that colors the castles, towns and fields that we travel throughout the adventure in black; a plague that materializes in tides and tides of rats. The adjective maritime is not accidental: the rats in the game lose their own density to behave almost like a black fluid that struggles to corner us and is only afraid of fire. Unusually dark adventure game, A Plague Tale makes these rats a mine of amazing mechanics to build a surprisingly well-armed game. Jorge Morla
To Plague Tale: Innocence. Asobo Studio, 2019. The game is available for PS4, Xbox One and Windows.