Coronavirus: Cultural survival kit for confinement (day 26) | Babelia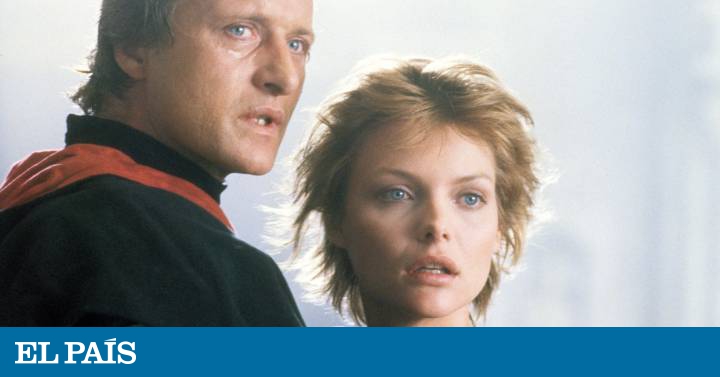 The Latin American boom ended up having some burning earth effect on European readers, but for years, in addition to promoting its young stars, it also served to draw attention to its teachers. It was the case of Juan Rulfo, Jorge Luis Borges, Juan Carlos Onetti or Alejo Carpentier. It was also that of José María Arguedas. Only his suicide in 1969, so many times announced in his newspapers, prevented the subsequent promotional exploitation of his figure and his hypothetical entry into the Cervantes Prize list.
Even an author like his countryman Vargas Llosa, who does not share his ideas about indigenism, has not stopped telling anyone who would like to hear it that Deep rivers (1958) is a masterpiece. The present time forces to add that it is a novel of confinement and epidemic. The confinement is that suffered by Ernesto, a teenager who ends up interned in a religious school in Abancay, a city in the southern Peruvian Andes where the plague hangs. There the boy arrives after touring the mountains, accompanying his father from town to town, a half-haired itinerant lawyer with a certain family past but no future. At the boarding school he discovers violence, uprooting, racism and the clash between his two halves: the white and the indigenous. Also rebellion and repression. "The world," he says, "was never sadder."
Masterfully mixing imagination and memory –there is much of it in Ernesto–, its author assembles a story that has some dream text. And sacred. In Deep rivers "The language of Arguedas, a Castilian of Quechua syntax (absolutely invented and no less authentic therefore), reaches a sort of classical perfection". Has written it Cesar Aira, little given to hyperbole. What more can be said. Javier Rodríguez Marcos
Deep rivers. José María Arguedas. Chair and Linkgua Digital. Available in print and electronic edition at All your books, Amazon Y Fnac.
The best pop is one that tells us about the everyday, but with the possibility of always making it transcendent. As if saying "I'm sad" is seeing the world collapse. In this world, precisely, where, as Billy Wilder said about cinema, it is easier to shoot a sad ending than a happy one, perhaps it has more merit than Ron Sexsmith just write dramas and tragedies. Perhaps you have to admit that his thing is to make everyday happiness a sample of high caliber pop. This conventional father of a family, who had the first of his two children at age 20, is in charge of household chores and acknowledges that sometimes he composes while washing dishes, leaving the paper and pen next to the pile, he is a creator of pop delicacies. Canadian and follower of Neil Young as a kid, Sexsmith became a talented teenager in all that acoustic and emotional profile of Young, capable of knocking down any wall, but he ended up developing his own language as a musician that ended up placing him as a new Paul McCartney, a goldsmith of pop tunes that split in half. Own beatle He is one of his well-known admirers, as are other colossi of the pop tune like Brian Wilson or Elvis Costello.
Posted in 2011, Long Player Late Bloomer It is the 11th album of his career and an example like any of the previous ten –and the four he has published to date– of the beauty of his precious pop. Always agile in composition and simple in form, Sexsmith has no bad record. Thanks to gems like Get Line, The Reason Why or Eye candy, among other, Long Player Late Bloomer it may be the brightest in an author who stands out above all for the melancholic halftime, those emotional and transcendental bursts of no more than four minutes. Here those means time, brand of the house Sexsmith, with which to decorate a life are collected in compositions such as Miracles, Not Help at All, Late Bloomer Y Every Time I Follow. Ron Sexsmith's pop is a gift, reminding us that daily happiness, these days so damaged, is also an important achievement. Fernando Navarro
Long Player Late Bloomer. Ron Sexsmith. Cooking Vynil, 2011. The album is available at Spotify and other platforms.

Richard Donner has brightened the lives of several generations of viewers. The New Yorker is responsible for Superman, Conspiracy, from the saga Lethal weapon… Even the delusional Salt and pepperto. And of this Lady Falcon (1985), the drama of a couple who had a curse on them. Literally. When it gets dark, he turns into a big black wolf and she stops being a hawk to recover her human form. This in the fourteenth century must have been habitual. So there is no way to maintain a relationship. There can be little communication if not through third parties, and one of them is a thief, Phillipe Gastón, an example of how Donner has been a master in introducing comedy into adventure plots, because Lady Falcon It is a classic movie of a hero's fight to achieve his own feat that places him at the height of his ancestors and also solve the mess he has gotten himself into because of love: the impossible communication with his partner (the justification to get her out in this movie collection).
Michelle Pfeiffer, who had come to shoot The price of power Y When the night Comes, and Rutger Hauer, who would later star The lords of steel they embody this couple. They were not the initially chosen actors: Etienne de Navarra was to be played by Kurt Russell, who got off the project within days of filming, and was replaced by Hauer, hired for a minor character. Donner, who always knows how to cheer up a couple of hours of the existence of any movie buff, added as surplus value in Lady Falcon filming in natural settings in Italy (three of the castles that appear on the screen belonged to the Visconti family). In short, another way to show couples that they don't talk to each other. Gregorio Belinchón
Lady Falcon. Richard Donner. 1985. The film is available in Movistar +.

A son changes everything. Suddenly, a world of infinite and unconditional love opens. But also a world of a thousand doubts, of extreme emotions, of despair. The best and the worst at the same time. Berto Romero has experience in that arena with three children, two of them picky. Seen from a humorous and meta-fictional point of view, that roller coaster of fatherhood is the center of the two available seasons (the third is in preparation) of look what you have done. Real life feeds the series from different angles. On the one hand, there are some real experiences of both Romero and the other two screenwriters, Enric Pardo and Rafel Barceló. But also, and especially in the second season, he carries out an interesting metafiction game: not only Berto Romero plays a fictional version of himself (which is also called Berto Romero, is also a comedian and also has three children), but as the story progresses, the character intends to make a series about his life. A series about the fictional life of Berto Romero. look what you have done victorious from this triple somersault somersault while combining the most beastly humor with very emotional moments capable of causing some tears.
Much of the responsibility for this being one of the most applauded Movistar + proposals has, in addition to the script, the chemistry between Berto Romero and the co-star, Eva Ugarte, who naturally interpret two normal people buried sometimes by the barrage of parenthood. Natalia Marcos
Look what you have done. Berto Romero. Movistar +. 2018. The two seasons of the series can be seen in Movistar +.
Every classic tale hides a primordial horror story. Laugh at Mr. Lovecraft and Chulthu and Nyarlathotep's court in full compared to the rugged reality of Little Red Riding Hood or Sleeping Beauty in their original versions. Stories of perversity that instilled horror in the youngest - and the not so young - to implant warning messages in young minds interspersed with basic moral teachings. If Little Red Riding Hood did not want to be harassed and possibly killed, it was better to avoid the forest, so nothing better than to describe with hair and signs the possible horrors and outrages that she might suffer. And let's not say how unattractive a Prince Charming who managed to wake his beloved sleeping ... with the pains of childbirth. Frightened by the harshness of children's stories, Perrault and the Grimm brothers compiled the tales of oral tradition with a good load of sweetener that smoothed out the most macabre harshness to stay with kind messages of modest didactics, which Disney would convert into popular imagery.
The stories that make up Crossing the Forest show that the young Emily Carroll knows the horror genre and the origins of classic tales well, mixing them to achieve modern tales that, from a candid and childlike appearance, cover the common places of modern horror. Monsters and spirits meddle in human life in stories that the author precisely directs, with a seasoned narrative in the webcomic who dodges unwritten rules to impose theirs. He directs the reader's gaze between the dark black and bloody red contrasts, creating page compositions of strange perfection and coherence, with meandering strokes that pierce the vignette to generate in the reader a visual impact of dark beauty in the rhythm of Saint-Säens or Mussorgsky. As shocking as it is addictive. Álvaro Pons
Crossing the Forest. Emily Carroll. Sapristi Comics, 2014. The comic is available on the website of Roca Books.

Videogames, like all cultural media, have a catalog of feelings, a series of emotional pieces with which to plot their art. Many of them obviously share them with other media. We talk about surprise, empathy, sadness or joy. In others, such as terror (the immersive capacity of games such as Alien Isolation or Resident Evil 7 is greater than that of any movie or series), games prevail over any other medium. And others, such as, for example, competitiveness (nobody can be competitive seeing a painting or listening to a melody) are the exclusive domain of the interactive world. Of the competitive video games, one of the healthiest, funniest and most endearing series is Mario Kart. First created in 1992 for the Super Nintendo, the game has been refined and polished each generation preserving its initial mechanics (the most famous Nintendo characters face races and torpedo with objects from the video game world) until they reach the latest installment, Mario Kart 8 (2014), for Wii U and Nintendo Switch. An addictive game in the best sense of the word and fun like no other. Jorge Morla
Mario Kart 8. Nintendo, 2014. The game is available for Wii U and Nintendo Switch.