Coronavirus: Cultural survival kit for confinement (day 22) | Babelia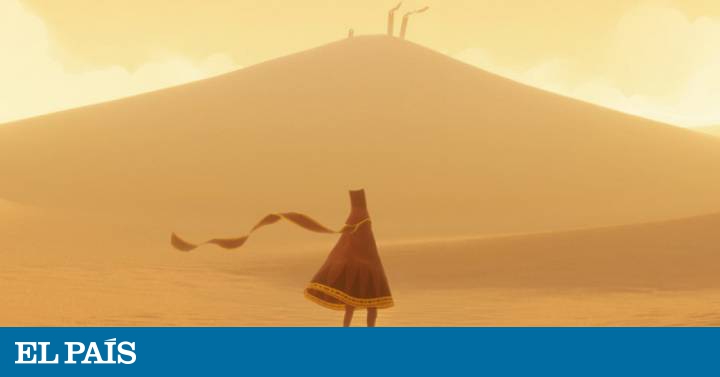 BOOK: The thousand yearby Georges Duby
The round numbers and the great cataclysms are a mine for trickery, the biggest of which is the end of the dumb, a media event of great magnitude that, as we know, has already happened several times. Some religious fundamentalists have already said that the coronavirus is a divine punishment for gay pride. The Apocalypse of Saint John — and not the fall of the Berlin Wall, we are sorry for Hegel and Fukuyama — has traditionally been the instruction book to interpret the signs that will herald the end of history. There, the house arrest of Satan himself at the hands of an angel, who chains him in the abyss for a millennium, is related. The total destruction was already dated.
That episode, so much a film that will continue, turned the year 1000 of our era into "the center of medieval darkness", the "antithesis of the Renaissance". The expressions are by Georges Duby. The great medievalist and historian of everyday life published a book in 1967, dense at times, which should be looked at every time the apocalyptics take the floor: The thousand year. The first thing Duby did was verify that there was only a chronicle of the feudal era that spoke of that time as a tragic moment full of signs and wonders: earthquakes, comets, plagues. The downside is that the chronicle was from the 12th century. The strict contemporaries gave it little importance. It is true that since 860 the use of writing was almost completely lost and that no one outside the Church knew how to read, but it is also true that even for those who feared the arrival of Antichrist, an important question arose: What millennium did was he really trying? The one that started with the birth of Christ or the one that started with his death? The one of the incarnation or the one of redemption? As Duby recalls, for 11th-century Christians - who were less than gift-giving - Easter was far more important than Christmas, which would delay the fateful date of 33 years. So there is no one to make plans. Happy Palm Sunday. Javier Rodríguez Marcos
The thousand yearby Georges Duby. Translation of translation by Irene Agoff. Gedisa, 1996. Available at All your books, House of the book Y Amazon.
A DISC: Welcome Interstate Managers, by Fountains of Wayne
Last Wednesday, Adam Schlesinger, founder of Fountains of Wayne. The band of power pop based in New Jersey it was a bit like this virus. At first no one took them seriously, they were a common flu, perhaps a somewhat shabby version of Weezer. But there was always so much more to them than their sugary tunes and their somewhat studentish way of approaching the 1960s British pop side, the new wave and the Beach Boys suggested. In 2003 they exploded globally - look, like the bug in the nose - with Welcome Intersate Managers, an album that is like building a skyscraper with modeling clay. It reaches heaven, but many think that, very well, but it is still modeling clay, when what they should perhaps see is that you have to have a lot of talent to undertake and complete such a company with this material.
'Mexican wine' seems like a common rock theme, but it talks about what we're doing here more harm than good: getting together to celebrate the work of a deceased with a cheap glass of wine before noon. Stacey's mom is a somewhat simplistic ode to MILFs, a kind of omen from 'La madre de José' by El Canto del Loco. It is one of those topics that you like but do not like that you like. From there, the album enters a fascinating spiral of genius and even presents a certain thematic coherence. It is almost a concept album. 'Bright future in sales' is a robust and addictive satire of the ambition of the mediocre office worker who gets drunk every day after leaving work. 'Little red light', a theme that would not be out of place in any of Elvis Costello's first albums, uses the metaphor of being stuck in a traffic jam in the New Jersey tunnel towards Manhattan to talk about jobs that lead nowhere and what he does with ingenious customs. 'Hey Julie', one of the long tops, uses folk pop to machine gun stupid bosses who wear a toupee and a tie that is held by a clip. But if there is a peak in this album, a song that rises above it and to which it is impossible not to return again and again, that is 'Hackensack'. It is one of the best pop songs ever written this century. The story of a guy who discovers that his unrequited high school love has become a Hollywood star ("I saw you talking to Christopher Walken on my TV screen"), while he is still in town (Hackensack, New Jersey ) and has had to quit his job at a record store for another at his father's company polishing parquet. It's like a Cameron Crowe movie, like Beautiful girls, like everything you can ask of a song: emotion, sense of humor, simplicity and the desire to listen to it again every time it ends, even if it is with blurred eyes. I am not exaggerating if I venture that on Thursday morning, after learning of Schlesinger's death, we were legion who did this. It all seemed like a joke, right? Xavi Sancho
Welcome Interstate Managers. Fountains of Wayne. 2003. The disc can be listened to in Spotify Y Apple Music.
A MOVIE: Colossalby Nacho Vigalondo
If communication between humans is already complex, and with machines it sometimes seems impossible, what would the relationship between a woman and a monster be like? And we don't mean Frankenstein or the couple of Beauty and the Beast. What if a girl, who has destroyed her life in New York and returns to her town in New Jersey, discovers that she has a direct connection in her binge with a catastrophe caused by a huge bug in Seoul? Nacho Vigalondo - who else? - runs spiritual cables between these two beings, connecting the cinema of kaijus with a sentimental tragicomedy, a feminine empowerment cocktail and godzillas 30 meters in Colossal (2016). Vigalondo recounts his germ: "I wanted to talk about a toxic masculinity. The script became infected with that dynamic since I realized that the protagonist was her and the antagonist, him. Before that I only knew that in that script they were going to face each other physically two adults while in the other part of the world two monsters are destroying a city. I couldn't avoid physical violence. And then I found out why they stuck: jealousy, pride, need for domination. "Then came Anne Hathaway (who filmed pregnant with six months the film, hence his wide camisoles) and turned the film upside down. Colossal teaches the public that even in strange phenomena there can be a communication previously unimaginable. Enjoying and at the same time painful, the film hides another level of communication, in this case, between the director and his followers, such as the town to which the protagonist girl returns is called Mainhead, or in old Castilian, Cabezón (Vigalondo was born in Cantabrian Cabezón de la Sal), or that the monster confesses that it is very sorry and ensures that this "will never happen again." Gregorio Belinchón
Colossal. Nacho Vigalondo. 2016. The film is available in Netflix Y Hulu.
A SERIES: Community

The fictional university in the fictional town of Greendale brings together the most outrageous faculty and students imaginable. There ends up Jeff Winger, a successful lawyer who actually has several subjects left to finish his degree. At this university, he will form a peculiar study group with other students who do not seem to have anything in common with each other: from a racist sixties to a Pakistani geek, an aimless thirty-something, a mother of a family, a young athlete or an innocent twenty-something.
Optimism and surrealism are two of the hallmarks of Community, a comedy with a very particular humor and with a geek point with which it is possible that not everyone connects. The series is a reflection of its creator, Dan Harmon, a quirky guy who is also one of the fathers of animated science fiction comedy. Rick and Morty. For Community it was based on a university experience with a study group that turned out to be an absolute disaster.
The existence of Community Throughout his six seasons he is quite a soap opera: Dan Harmon was fired from his own series at the end of the third season, after which the writer charged against the NBC executives, calling them "useless complete". A few months later, it was the actor Chevy Chase who left the production after multiple confrontations with a good part of the team. Season 5 brought Harmon back to the front of the ship. A few months later, the series was canceled by NBC and reprized shortly after by Yahoo! to end there with his sixth installment turned into a cult comedy that has carried the metareferential, irreverent and absurd humor by flag. Natalia Marcos
Community. Dan Harmon. NBC. 2009. The six seasons can be seen on Netflix, Amazon Prime Video and Sky.
A COMIC: The Yankee Dollarby Johnny Hazard
There are classic series that are surprising that they are so unknown, especially due to the fundamental influence they had later. Johnny Hazard and Frank Robbins are two names that are surely strange to most. But if I tell you that we are talking about a series that lays the foundations of the modern adventure genre and an author who projects his narrative and aesthetic influence throughout the second half of the 20th century, with our Carlos Giménez as one of the most notable authors like Robbins, I hope I have piqued your interest. Started in 1944 as an adventure starring, logically, by a military pilot (the series premiered the day before the landing in Normandy), it followed all the fees imposed by Master Milton Caniff with his Terry and the pirates. However, after the war, the series knew how to evolve rapidly and adapt to the needs of evasion that postwar society required: Hazard becomes an adventurer who clearly predates those of the cinema. From the heroes of the Walsh or Hawks movies to Indiana Jones, even James Bond, everyone at some point drinks from Hazard. All thanks to the great work of Robbins, a faithful follower of Caniff's style and line, but with a sense of narrative of irrepressible dynamism and strength. The cartoonist's brush achieves a vigorous and nervous line, at the service of a capital sense of storytelling, of the perfect narrative synthesis to be able to tell a story with only three or four bullets each day. To which must be added a masterful character design, with its own and unforgettable personality. Unfortunately, the series came in second place against the supremacy in the press of the subsequent Steve Canyon, with the same theme, but signed by an indisputable Caniff, already overly ideological and who could never overcome his disciple. Álvaro Pons
The Yankee Dollar. Johnny Hazard. Dolmen Editorial, 2018. You can read free of charge on the Dolmen Editorial website.

A VIDEOGAME: Journey
Video games, like cinema a century ago, are in the process of deciding what they want to be when they grow up. Cinema, as we see today, left experimentalism or the documentary side aside to become, for the most part, a narrative genre. The video game has not (yet) reached these extremes, and nowadays the "story" games fight from you to you with sensitive, plastic or creative experiences that are among the best that the medium can offer. And one of the best samples is Journey.
Created in 2012 by Thatgamecompany, JourneyAs its name suggests, it was a journey, the pilgrimage that our character made from the silky golden sand of a desert to the snowy summit of a luminous mountain. Nothing else. It was not necessary. Journey it was an ode to the senses, a discharge of insurmountable beauty, that gripped us with its images and its burning music. Not a "game", a first-rate sensory experience that no one who has played it will forget in a long time. Jorge Morla
Journey. Thatgamecompany, 2012. Available for PS3, PS4, Windows, iOS.