Coronavirus crisis: Cultural survival kit for confinement (day 7) | Babelia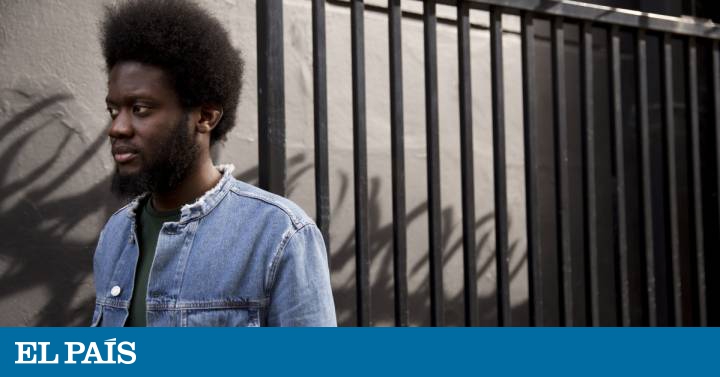 "Regarding the education of children, I think that they should be taught not the small virtues but the great ones. Not savings, but generosity and indifference to money; not prudence, but courage and contempt for danger; not cunning, but frankness and a love of truth; not diplomacy, but love of neighbor and self-denial; not the desire for success, but the desire to be and to know. "This is the famous beginning of the essay that closes The little virtues, a book that Natalia Ginzburg (1916-1991) opened with an evocation of the three years of confinement that she spent between 1940 and 1943 in Pizzoli, a small town in L'Aquila with her three children and her husband, exiled there by Mussolini. Leone ended up joining the Resistance and, after being arrested and tortured by the Gestapo, the Roman Regina Coeli prison died in Trastevere.
In a sense, what was theory pedagogical In that 1962 booklet Ginzburg put it into practice in 1973 with one of his best works of fiction: Dear Miguel. Translated into Spanish by Carmen Martín GaiteIt is a perfect epistolary novel that tells the story of the boy who gives it its title, his relationship with his sisters and his mother - Adriana, confined in a house on the outskirts of Rome -, his girlfriend and his best friend. None of them can decipher the life, between elusive and clandestine, of a young man who flees to London - he leaves without saying goodbye - when his militancy is discovered on the extreme left during the 1960s. The result is a polished diamond that transpires nostalgia. and realism. Nostalgia: "You don't just stick to happy memories. When we reach a certain age, we realize that what you feel attached to is simply memories. " Realism: "One gets used to everything when we have already run out of nothing." Javier Rodríguez Marcos
Dear Miguel. Natalia Ginzburg. Translation by Carmen Martín Gaite. Cliff. Is available inAll your books, Fnac or Amazon.
Sometimes the music reflects us as in a mirror. We are volatile beings and in extreme situations our emotions rise and fall even more uncontrollably, like on a carousel. With his aching high-pitched voice, Michael Kiwanuka captured in 2016 the emotional merry-go-round of the human being in adverse circumstances with the album Love & Hate, an album that from the first day was perceived as an instant classic. With a conclusive title, the work traces with an excessive passion in the sentimental tribulations of people when they try to discern between the fine line that separates love from hate, understanding from misunderstanding or solidarity from selfishness. When we try to do the right thing and find a place in a world that, more than we would like, tests us.
Known as the black Van Morrison, this prodigious British singer is the son of Ugandan parents who fled from the atrocities of the Idi Amin regime. In its beginnings, with the album Home Again, dived into the black root folk of Bill Withers or Richie Havens, but with Love & Hate he launched to expand the range and pursued the wake of the Marvin Gaye of What's Going On. It came out round. The teachings of that expansive and spiritual Marvin Gaye plan throughout Love & Hate. Produced by Danger Mouse, a triumphant contemporary root layer designer as previously demonstrated by The Black Keys, Beck, Norah Jones or Adele, Love & Hate it reverberates like a river album, which doesn't seem to stop between cuts and cuts, hugging the listener with all the intensity of the best contemporary black music. In this way, far from the typical revival soul so in vogue in the 21st century, it is a modern work with a classical base, which results in a catalog of soul elegant, majestic in his lyrical forays that deal with issues such as loneliness, doubt, guilt and, especially, the need to love. From the dreamy start of Cold Little Heart until the burning closure of The Final Frame, the disc keeps a great beat. And it reminds us of something important: we are human. We have the right to suffer ... and to hope. Fernando Navarro
Love & Hate. Michael Kiwanuka. 2016. The album is available at Spotify Y Apple music.
Okay, for philosophy week at the cinema, The arrival, by Denis Villeneuve, is an obvious choice. But also almost inescapable when we are locked in the houses and we need to communicate from balcony to balcony or through social networks. Actually, what is communication? Probably one of the most powerful tools to build ourselves as a community. With the applause of eight o'clock in the afternoon, people recognize themselves as a group and transmit a message: without words, with a single signifier - the beating of the hands - although with profound meanings. In The arrival, the landing of 12 ships from space puts humanity between a rock and a hard place: is it an attack? An aid mission? And help comes from one of the sciences less known to the general public: linguistics, a subject in which the character played by Amy Adams - an actress whose works have been crying out for her well-deserved Oscar after six nominations - is expert. It will become the messenger of the human being before strange beings. For the film, a team of linguists and artists - responsible for the spelling - developed the language of aliens with a hundred logograms and the musician Jóhann Jóhannsson, a great talent who died in February 2018, composed an exceptional score.
The arrival delve into the wonderful mysteries of language, without forgetting that it is a science fiction film and also an x-ray of sentimental relationships ... because as in all Villeneuve's cinema - and generally, in good cinema - the viewer thinks they are seeing something and actually underground they strain another one. The arrival it becomes Moebius tape in a deft twist. As Albert Einstein said, "the distinction between past, present and future is only a stubborn and persistent illusion." Above all, when the days of the confinement follow one after the other. Gregorio Belinchón
The arrival Is available in Amazon Prime Video.
In these days of physical separation, the word is one of the things that can save us. We miss being with people, touching people, greeting people. So we have recovered the phone conversation and we are looking for any excuse for a video call. We need to talk to stay sane. The word is the protagonist of People talking, whose chapters are small pills of less than 10 minutes in which what their title says, precisely: people speak. Two characters (sometimes some more or some less) dialogue before the cameras in an everyday situation and on everyday issues. Its protagonists are neighbors who have never spoken a word, a couple on their first date, two brothers before an ethical dilemma, two parents and a daughter complexed by his nose ... What happens is usually neither very surprising nor require great paraphernalia. And yet, or perhaps precisely because of that, they work.
Álvaro Carmona, its creator (and also an actor in a couple of episodes), has plenty of conversation. And with a handful of well-known faces that find themselves in one of the most vulnerable situations an actor can be found in. Because in about eight minutes he has to get you to connect with his character and you are interested in what he tells you, not an easy task. In the cast, Ramón Barea, Verónica Echegui, Manuel Burque, Rosario Pardo, Manolo Solo, Antonio Durán Morris, Berto Romero ... The episode starring Miki Esparbé in the second season stands out. He is alone on screen twice for a curious narrative exercise in which he follows a character in two very different moments of his life. Natalia Marcos
People talking. Álvaro Carmona. Flooxer. 2019. The two seasons of the series are available in Atresplayer.
Comic books are a medium, a language and an art, an heir to that ability to communicate with drawn images that we have practiced since humanity stood on two feet. Its potential for non-fiction was always there, escaping between the cracks of entertainment with comics dedicated to biographies or with a didactic spirit, but in recent decades, the language of the ninth art has been totally freed from past delays to reveal itself as one of the most effective tools for essay or journalism. You can portray reality by providing an unprecedented load of reflection and analysis, sustained in a drawing that can go far beyond the figurative representation to play with its symbolic and explanatory charge. For this reason, the comic is being a fundamental initiative for many NGOs, who are using it to publicize their work and to raise awareness.
A good example is the project Weaving Women's Networks, from UNRWA Euskadi, which for years has sought to make visible the daily problems faced by Palestinian women, creating support networks with organizations of refugee and Basque populations. One of the most direct forms of awareness of this project has been the comic Gaza Amal: Comics of brave women in the Gaza Strip, a work by Susanna Martín that dismantles gender and cultural stereotypes through the story of four Palestinian women. Martín, an author who has always sought commitment in her work, manages to bring to readers a reality forgotten by distance and the shell of insensitivity that we build in the face of over-information that we fail to see. Perhaps the confinement that we live today can make us understand the harsh reality of Amal, Hura, Khadira and Hazeem. Álvaro Pons
Gaza Amal can be read on the website of Weaving Women's Networks.
Again we recommend a puzzle game, and again we recommend (why will it be?) A game with a unique mind behind it. It is clear that, in the video game world, indie projects have been able to squeeze the possibilities of the medium better than anyone in recent years. And surely this is because of who exercises creative control: a single director who is clear about what he wants to tell and how. In this case it is Lucas Pope, creator of the highly acclaimed Papers, Please (2013), who fearlessly put his finger on the wound of immigration and bureaucracy.
Return of the Obra Dinn (2018) is an enigma wrapped in a riddle that we live in first person. In the shoes of an insurance agent at the beginning of the 19th century, we are reconstructing the surprising disappearance or death of the 60 crew of the Obra Dinn, a ship of the East India Company. With the help of deductive reasoning and an object that allows us to see glimpses of what happened, little by little we are solving the mystery and completing this, deep down, gigantic sudoku. With a unique graphic section, and the perpetual feeling that there is no barrel in the hold, or spyglass in the captain's cabin that is randomly placed, that is, that everything serves a purpose, we dive into the depths of The madness. The game is available on macOS, Windows, Switch, PS4, Xbox One. Raise the mizzen, we are going to sea. Jorge Morla
Return of the Obra Dinn. 2018. The game is available on macOS, Windows, Switch, PS4 Y Xbox.