Coronavirus crisis: Cultural survival kit for confinement (day 5) | Babelia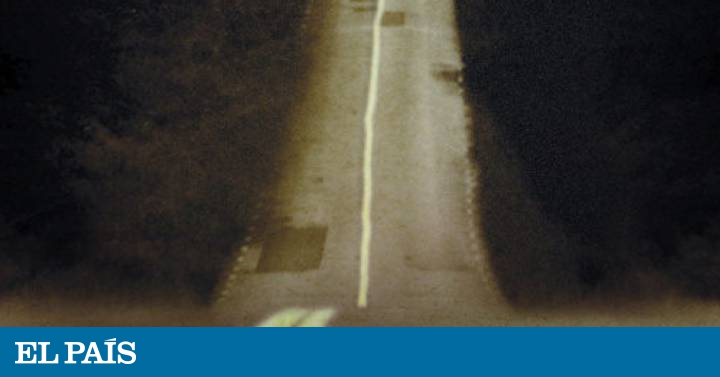 If you are going to read this novel, you better do it soon, that is, as long as it looks like a dystopia and not a report from the Climate Summit. Cormac McCarthy dedicated it to his son John Francis - whom he had at the age of 65 - and with her she took the 2007 Pulitzer after he became a weirdo best seller. In 2009 John Hillcoat took her to the movies with Viggo Mortensen and Kodi Smit-McPhee as protagonists.
Such popularity surprises because even the Apocalypse of Saint John would be more commercial than this story without narrative fat in which a father (called The Man) and a son (called The Boy) walk towards the sea crossing a charred landscape that seems the fruit of a nuclear holocaust. They live in a "borrowed time" and they take everything they have in a supermarket cart. One of the few things that retains its name - forgetfulness rules - is a ship named, ironically, Bird of hope and registered in ... Tenerife. Despite the extreme circumstances, or perhaps because of them, the book exudes love between that boy who asks "are we still the good guys?" and the tough guy who watches him sleep so as not to forget the goodness of things.
Of all the man-with-boy stories that followed McCarthy's — even the great J. M. Coetzee tried his own in Jesus' childhood and it came out of cardboard stone, Road It is the most stark and the most emotional. Nothing in it is said in vain and the silence among the survivors reminds us that the "perfect hours" of any childhood are, despite everything, "the mold for the future days". Even the mere drying of the boy's hair becomes a sacred rite. "When you have nothing else," says the narrator, "invent ceremonies and breathe life into them." Happy Father's Day. Javier Rodríguez Marcos
Roadby Cormac McCarthy. Translation by Luis Murillo Fort. Debolsillo, 2007. 216 pages. The book is available in print and electronic format on portals such as All your books, Fnac or Amazon, and free loan on the websites eBiblio from public libraries.
Now that all the usual references are gone (yoga classes, weekly dinner with friends, Sunday mass, Friday concert), the confinement has worked the miracle that every day of the week they have become Virtually indistinguishable, thousands, millions of conversations revolve around the same concept: time. How many weeks or months will we be confined, when will we flatten the wretched curve, or will the danger of contagion disappear, or will we find the vaccine, or will we finally return to normal. The perfectly compartmentalized time of before is now an elusive and elusive magma.
It is time, therefore, to return, once again, to Quartet for the end of time what French composer Olivier Messiaen composed during his confinement in a German prison camp in Silesia in 1940. Usually poorly translated by influence of the French original (Quatuour pour la fin du temps), the work does not refer to the end of time or, in Christian terms, to the Day of Final Judgment, but to the end of time as the backbone of our existence, to what the Book of Revelation, Messiaen's main source of inspiration, in his chapter 10: "The time is over."
In seven movements written for piano, violin, cello and clarinet, the work premiered in Görlitz's own Stalag 8a on January 15, 1941, in the midst of a freezing cold and before a spectral audience made up of the prisoners of the camp themselves. "I did not want in any way to make a comment on the Apocalypse, but only motivate my desire for the cessation of time": Messiaen did not know if he would survive Görlitz, a feeling undoubtedly shared by all his colleagues, the best audience that the composer ever had . Later he confessed that he had never been heard again "with so much attention and understanding." Luis Gago
Quartet for the end of time. Olivier Messaien. 1941. Multiple versions available in Spotify, Apple music and other platforms, including a performance with the composer himself on the piano.
A lot of physical time has passed since adolescence ... and little on the mental plane. Julio, Manuel and Ana, friends since adolescence, coincide one summer night after a time without seeing each other, and discover themselves with the same sensation: at thirty-three years old, life has cheated them. At least they have that impression, which invades them with bitterness. And they have triumphed in what today's society considers triumph: money, houses, good work ... But inside, a black hole absorbs them, and they will try to fill it with alcohol, sex and drugs. In what, they suspect, will be his last trip. Towards an eternal adolescence or towards absolute destruction.
Alberto Rodríguez and Rafael Cobos, his screenwriter, have never written a complacent film. But in despues de (2009), chronicle of the decrepitude of three peterpan, they do not give a breath. It is also the least known film by one of the great European filmmakers, played by a trio in a state of grace: Blanca Romero, Tristán Ulloa and Guillermo Toledo. A priori, a strange cast, which in practice works greased in that descent into hell. And, for the packaging, photography, another masterful hand: that of Álex Catalán, who knows how to give grays, reds and blacks according to the emotional arc. Another huge detail: the appearance of the themes Beneath The Rose, by Micah P. Hinson, and Rock Bottom Riserby Smog.
On this tour of philosophical films without being pretended to, despues de delve into the nihilistic void. Nor is it a moralistic work, it simply bears witness to a very habitual vital moment: in which, left behind the first three decades of life, a question appears as an abyss: all this, for this? despues de It has just become a devastating Rorschach test in which each viewer will see their own psyche reflected. Gregorio Belinchón
despues de. Alberto Rodríguez. 2009. The film can be seen at iTunes Y Flixolé.
In old age, smallpox. And a sense of humor. There is no other. Just like those memes that they circulate incessantly from group to group of WhatsApp help to make the current situation more bearable, the sense of humor helps Sandy and Norman to better cope with the ailments of age. They are back from everything. And they take it with a mixture of dignity, cynicism and resignation that most of the social events they attend are known funerals.
With a lot of humor and high doses of tenderness, The Kominsky method has put two greats of cinema, Michael Douglas and Alan Arkin, on the front line of television, impeccable in their new facet. Between the two they total 160 years. And there they are, in front of the most unexpected comedy by one of the most powerful men on television, Chuck Lorre. The creator of Two and a half Men Y The Big Bang Theory It surprises anyone who approaches this series with prejudices for its previous titles. Nothing to see. Jokes about the prostate, viagra, various diseases or death are recurring in this proposal that combines laughter and tears of emotion to tell how difficult it is to grow old — and how easy we sometimes forget that the other option: no doing it is even worse.
The story, which currently consists of two seasons of eight half-hour episodes each, follows a veteran actor turned acting teacher (Douglas) and his former representative and best friend (Arkin). Women, friends, students and family join the table of this sitcom who carries all his weight (because he knows he can do it) on the two vulnerable curmudgeons who star in it. The only problem The Kominsky method is that it flies by. And that it is difficult to see how something that makes you laugh can break your heart a minute later. Natalia Marcos
The Kominsky method. Chuck Lorre. Netflix, 2018. Both seasons of the series are available on Netflix.
In the days of Instagram, the comic paradoxically recovers the constraints of the publication in the press of the early twentieth century, with a limitation of format that the authors translate into imaginative solutions to overwhelm it. You can find thousands of comics on the social network, but one of the most suggestive is, without a doubt, Pirates of the Multiverseby Dani Xove. An amazing series that takes the changing and changing spirit of the Krazy kat George Herriman to deal with each of his weekly installments a new topic. H., Nectar and Modo, are mimics of the archetypes that we would find in the genres of superheroes, fantasy or science fiction, which become protagonists of stories every week that can go from philosophical reflection to political themes through psychedelia or the pure gag.
Without rules, without rules, DaniXove investigates with the language of the ninth art, squeezing it to examples such as the shocking Multiversal Dance, where music and dance turn the strip into an exercise in pure visual dynamics. The only connection that can be found between all the strips is the author's deep reverence for popular culture, the true link of all the stories. In each strip, it is a challenge to find references, winks and tributes, from comics to cinema to video games, from works of classics like Winsor McCay to contemporaries like Victor Puchalsky. The Multiverses are here a game of mirrors, of tangible or imagined multiple realities, of opinions or thoughts. A philosophical school or a visual style are multiverses in themselves through which their characters roam looking for an impossible identity, sometimes simply driven by improvisation or chromatic inquiry, others by more acid criticism. Do not miss your delivery every Monday. Álvaro Pons
Pirates of the Multiverse can be read in the account of Instagram by Dani Xove.

In 2018, a special video game hit the market. It was called Light blueIt was a two-dimensional platform game and, without exaggerating too much, we can classify it as perfect. It was starred by Madeline, a young redhead who runs away from the city to face her anxiety and cure her self-esteem. The Celeste of the title is the name of the mountain that Madeline intends to climb: a summit in Canada that, they say, has the power to show the inner confusion of whoever climbs it. In Light blue There is something of a typical two-dimensional adventure that is so reminiscent of the beginnings of the video game, yes, but also - and therein lies the key - there is something mystical in its plot, not in vain the act of climbing a mountain has been a constant literary metaphor, of Saint John of the Cross to Thomas Mann. The plot, without falling into fuss, envelops the player in a mystical haze, a constant sensation that upsets and seduces the one who takes command.
But the really maddening thing (for good) is its mechanics. The degree of refinement acquired by something as simple as hitting a button to make the protagonist jump is such that the experience can be counted among the most fun and rewarding in the video game world. Rewarding, by the way, is a keyword to analyze this title: its difficulty is devilish, but secretly it adjusts to the player so that he can finish one of the best recent experiences in the interactive world. Available for multiple platforms, there is no excuse to miss this addictive adventure. Jorge Morla
Light blue. Matt Makes Games, 2018. The game is available for Nintendo Switch, Playstation 4, Xbox One, Windows, Linux Y Mac.