Copa del Rey: Controversial scenes: was the limited capacity and the safety distance fulfilled at the Yeclano stadium?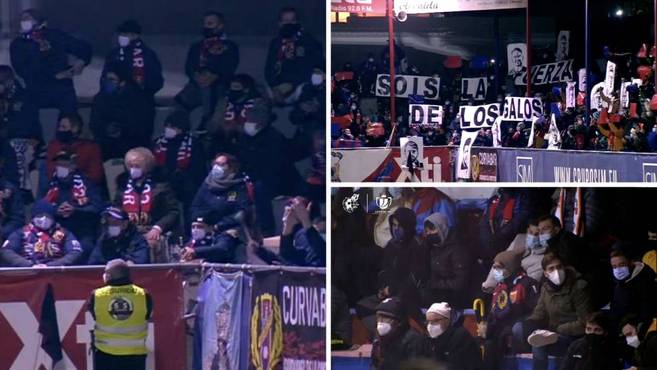 Copa del Rey
A thousand spectators attended the meeting at the La Constitucin stadium
Lin the interests of Yeclano wanted to accompany his team in the Copa del Rey duel against him Valencia (which ended in defeat by 1-4) taking advantage of the capacity limitation of 1,000 spectators, 30% of the capacity of the La Constitucin stadium, that allow sanitary restrictions.
However, the images of the stands, especially from one of the corners, aroused much controversy on social networks when they were seen little separation between fans In the shots offered by television, the animation mosaic / typhus before the opening whistle is very striking.