Copa América: Tite: "I consecrated myself as a coach" | sports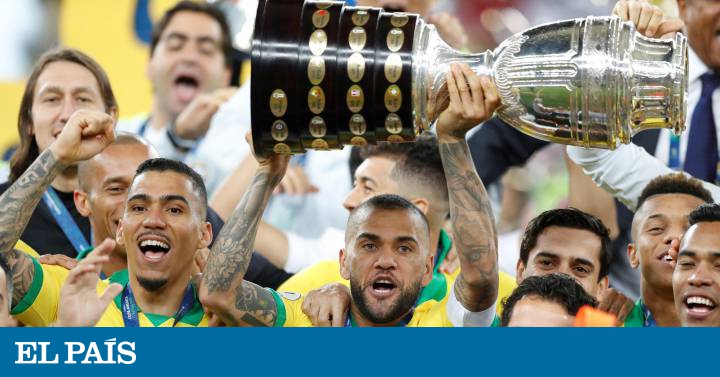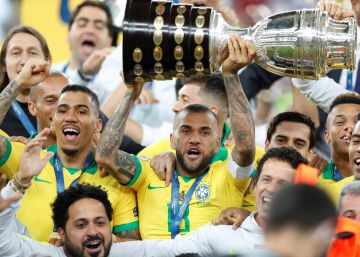 Tite became the first coach to get the hat-trick of Conmebol. He won the Copa Sudamericana (Inter de Porto Alegre, in 2008), the Libertadores (Corinthians, 2012) and the Copa América with Brazil. The coach of Canarinha, after coldly greeting President Jair Bolsonaro on the pitch, appeared in the press room surrounded by his family. "Today, after winning with Brazil in Maracana, I consecrated myself as a coach. My family is involved in everything I do. I have no problem in being excited to share this with them, "the technician started. And, immediately afterwards, he claimed his role in command of the Canarinha, which returned to conquer America after 12 years, the last in Venezuela in 2007.
"We are faithful to an idea of ​​football, which seeks results without neglecting creation. That creative process is translated into goals. There is no other way to explain it, "explained the Canarinha technician. Brazil won the Copa America with a balance of four victories, two draws (won in penalties to Paraguay in the quarterfinals) and with a balance of 13 goals in favor and one against (penalty, against Peru). Cléber Xavier, his second coach, took the baton. "Our idea is to make a balanced football, which attacks and defends with security, which plays well with and without the ball. It was a deserved conquest, for the numbers and for the matches we have won. Today was a difficult game and with one player less we maintained the balance ". Brazil played about 25 minutes with 10 players on the field for the expulsion of Gabriel Jesus. And Tite did not forget the task of the referees in the Copa America.
Best player: Dani Alves
Scorers: Everton and Paolo Guerrero (three)
Best goalkeeper: Alisson
Fair Play: Brazil
"The referee's job was horrible, mistakes that can not happen," he said. However, the Brazilian coach did not like the words of Messi, who accused the Conmebol of favoring the Canarinha. "There is no doubt, he is armed for Brazil. I felt that we had been robbed, we had to be in the final. We do not have to be part of corruption, "the Argentine captain had released. "Calm, respect and tranquility", answered Tite; "I called him extraterrestrial, I always say that he is extraordinary, but he has to be more respectful and understand and accept when he loses. You have to be careful what you say. We play clean all the time. " The Madrid player, Casemiro, also remembered the 10. "Those with mouths speak what they want". "We have five stars in the chest and none of them we have managed to steal," added Thiago Silva, referring to the five cups of the world that Brazil has, without forgetting the World Cup 86 and the hand of Maradona against England.
Ricardo Gareca, coach of Peru, tried to downplay Messi's words. "You have to have strong evidence to talk about corruption," he explained. "Messi is an authoritative voice, which does not mean that I share it. I respect him as a player and as a human being. I think it is a focused person, but I would like that, beyond that in South America we have to improve, do not focus on us as here we are the corrupt. There is more and more information from Europe. There is super information from Europe. It seems that in everything we want to imitate them. There are good things about Europe, but we also have good things in South American football, "Gareca concluded.
You can follow EL PAÍS Sports in Facebook, Twitter or subscribe here to the Newsletter.