COP26 will focus this Friday on the role of the new generations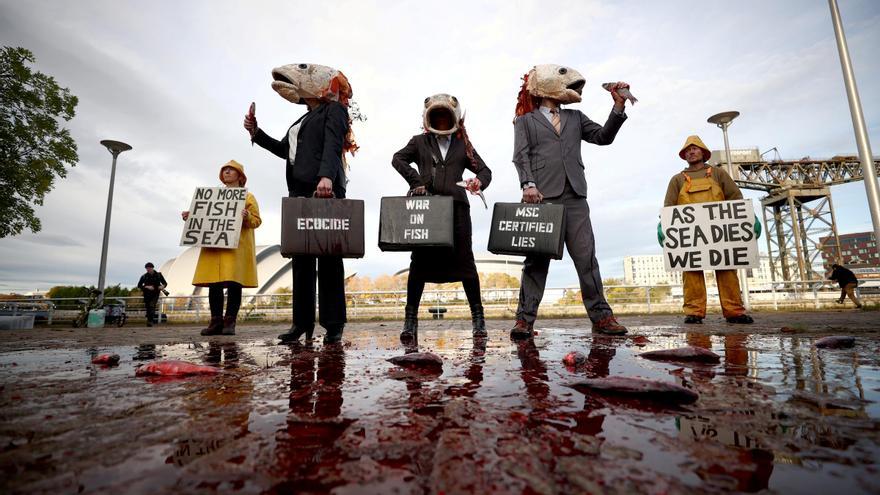 The fifth day of the Glasgow COP26 will officially focus today Friday on the role of the new generations and public empowerment, with the aim of "raising the voice of young people" in climate action and "demonstrating the critical role of public empowerment and education."
For this reason, the summit has planned various activities that involve youth organizations such as the Austrian IAAI (International Association for Advancing Innovative Approaches to Global Challenges), which drives a network of initiatives called GloCha that operates through the Global Challenges Foundation of New York.
One of the most anticipated events of the day will be the joint summit of the Ministers of Education and the Environment under the title of 'Together for tomorrow: education and climate action', but the agenda has very diverse presentations.
Thus, the MPGCA (Marrakech Association for Global Climate Action) organizes a initiative titled Thirsty for Change (Thirst for change), in which water appears as a key of special importance for the achievement of the objectives of the Paris Agreement, while WECAN (Women's Network for Earth and Climate) will also present your own report.
Other appearances involve from the Brazilian Amazon Environmental Research Institute to the Japanese NGO Peace Boat Disaster Relief Volunteer Center – better known by its abbreviated name of Peace Boat -, which helps people and communities affected by disasters, passing through the presentation of a comic on climate change
The central theme will continue to be, in any case, the role of youth and citizen empowerment in defense of the climate and, in fact, in a nod to the youth organizations that usually hold their protest rallies on Fridays, those responsible for the summit have set today's date for this specific issue.
However, this has not freed them from criticism of the Swedish activist Greta thunberg, a great protagonist of this type of mobilization, which today and also on Saturday will participate in two of these demonstrations called in Glasgow and which yesterday he described on social networks as the "most exclusive" summit ever held, "a green image washing festival" and "two weeks of 'bla bla bla' by politicians. "
The lawyer for the CAN -the international network of organizations against climate change- Sébastien Duyck has also charged against the organization using similar words when assuring that COP26 "is not being inclusive at all" and ensuring that only four observers from civil society can be present to contribute their views to the sessions.