Controversy over the spelling test of the National Police: "It seems 'Pasapalabra'"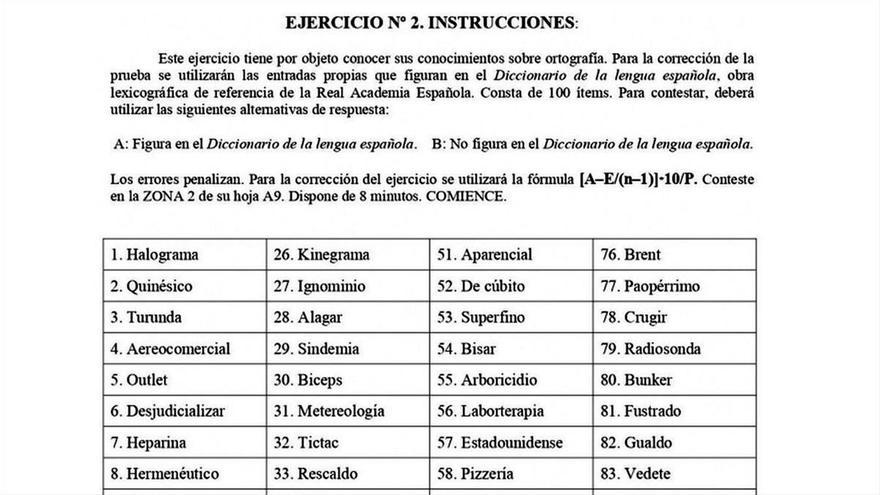 The Unified Police Union (SUP) has asked for explanations on Tuesday to the Training Division for the organization of the entrance exams to the basic scale of the National Police, specifically by the spelling test that they consider was not objective and that they compare with the television show 'Pasapalabra'. They also denounce the "degrading conditions" for the candidates in some of the facilities in tests marked by the prevention protocol. Covid-19.
In a statement, the SUP has regretted that thousands of opponents, such as in Granada, remained in the facilities "for periods of time between 6 and 8 hours, where, in many cases, they did not have the possibility to go to the bathroom, eat something or take breaks ".
The SUP regrets this "nonsense" due to the image that the National Police projected in an examination that they have denounced for years and that in 2021 has been marked by measures to prevent the coronavirus.
The union refers to expert linguists to argue that the exam "does not serve to determine the applicants' spelling knowledge, so, far from being an objective test of knowledge, it seems to respond to an easily screened element and selection ".
In this way, describe it as a "serious mistake" that the Training Division decided to collect all the written tests on the same day, on March 6, developing the test in different parts of the Spanish geography using "premises supposedly adapted to the needs generated by the current health crisis".
"It seems to be", concludes the SUP, "that certain private academies, when some applicants were still taking the exams, were already disseminating the official correction template, a fact that, if true, seems very serious to us."
The union has asked the General Directorate of the Police that it investigates these facts and measures are adopted to solve the "controversial spelling test, eliminating, adapting or replacing the same for one that does not put into question the selection process and that the questions that are not correct are invalidated ".