Controversy over the gesture of the Italian singer: "Is he getting a line?"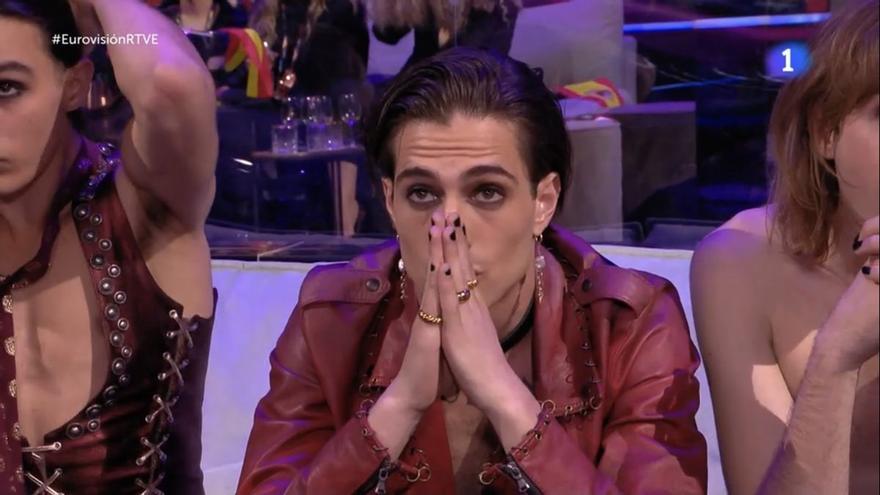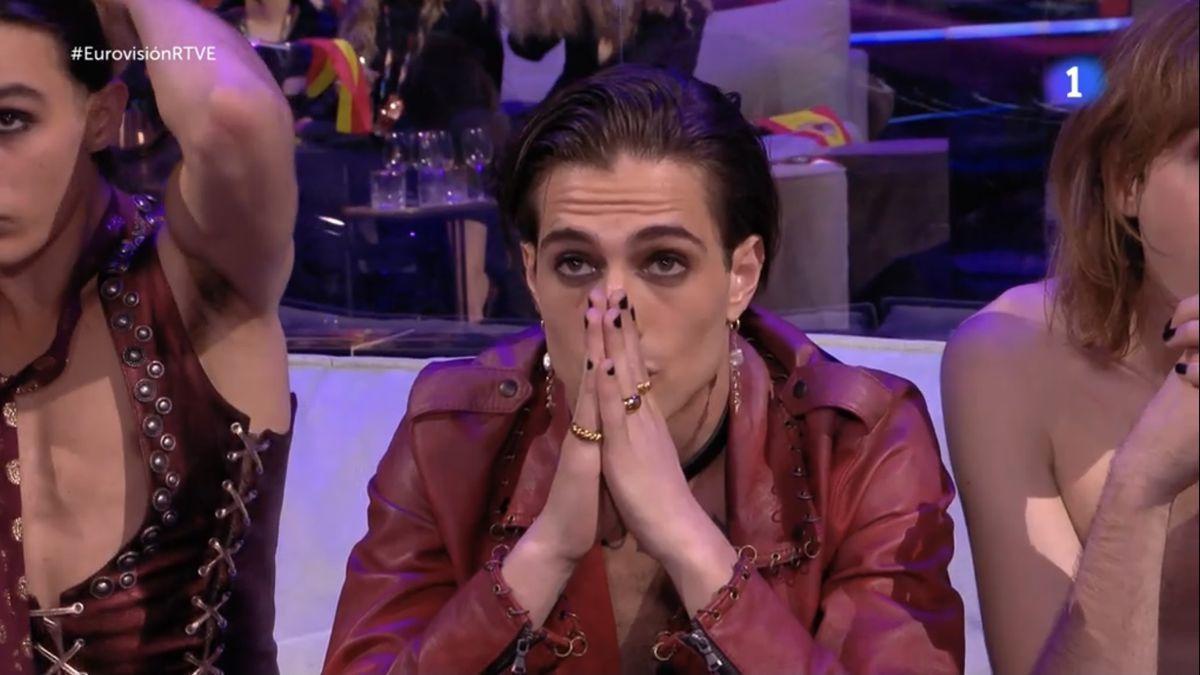 The grand finale of the 65th edition of the Eurovision Song Contest has ended by proclaiming the Måneskin group the winner, representatives of Italy, who thanks to the public vote outperformed Switzerland and France, the other two great favorites of this edition.
In a night full of funny memes and parodies, some of the users who were commenting on the contest live on social networks noticed that a moment that has already gone viral and has generated a huge stir.
Minutes before winning Eurovision, Damiano David, vocalist of Måneskin, made a strange move while sitting in the green room, leaning his body and head towards the table just as the filmmaker was prodding them. "Is he getting a line?" Asked many of the spectators. Others, directly affirmed it in a categorical way.
Seeing that they see that precise moment they were going live on television for all of Europe and part of the foreign, his partner Ethan Torchio hit him with his elbow to get back up. The video ran like wildfire in the networks in the final stretch of the night, when the voting was ending.
Analyzing the images carefully, the truth is that it could be a premeditated gesture with the aim of generating controversy or simply a casual move that has been misinterpreted.
Just an hour after what happened, the group made a statement on its official Instagram account in which he clarified the misunderstanding: "We are in shock because some people are commenting that Damiano used drugs. We are against drugs and we have never taken cocaine. We have come to make music and we are very happy to have won the Eurovision. We want to thank everyone for supporting us. "