Controversy over 5G at US airports between telecoms and airlines due to possible interference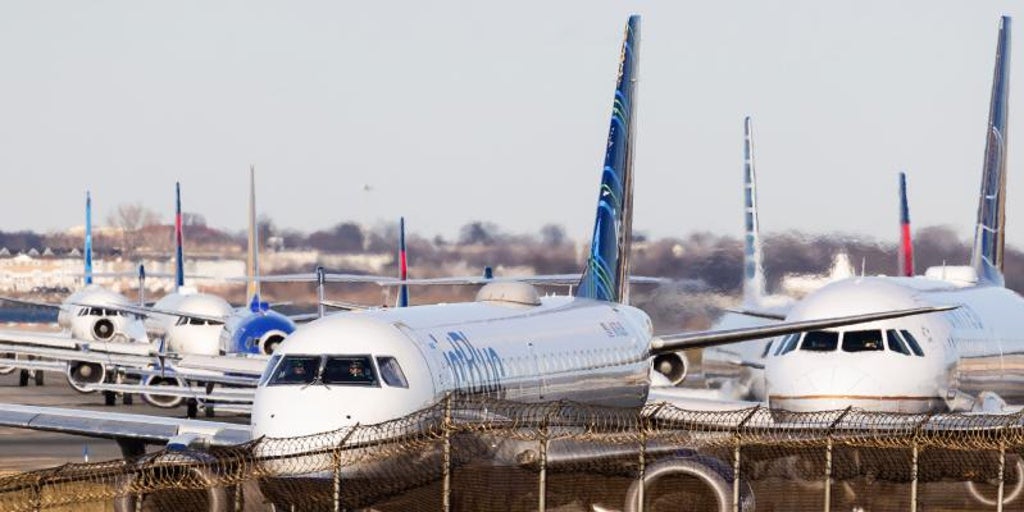 Madrid
Updated:
Keep

The aeronautical sector and the telecommunications sector maintain a bitter controversy in the United States, forThe possible interference of ultra-fast 5G networks on air activity. This is how the presidents of the 10 main US airlines have expressed themselves in recent hours, as reported by AFP. What has led some companies like emirates has today suspended flights to nine US airports (Boston, Chicago, Dallas, Fort Worth, Houston, Miami, Newark, Orlando, San Francisco and Seattle) alleging "concern from the operational point of view", and the direct intervention of the US agency (FAA) that has shown its concern about possible problems for the optimal operation of the flight instruments.
In this sense, the FAA has demanded adjustments and the operators AT&T and Verizon have agreed to limit the distance of the runways to 3 km the deployment of 5G provisionally.
On this subject it rains on wet since it is the second time that at the request of the FAA this deployment is delayed, specifically, in the 3.7-3.98 GHz band or known as 'C-Band' on which AT&T and Verizon planned to install the new 5G signals. Specifically, it points to possible interference in the altimeters radar with which the aircraft measures its distance from the ground and which become essential when landing in low visibility conditions. Along these lines, the 10 main US airlines, including FedEx and UPS, protested last Monday.
Can it happen in Spain?
sources of the Secretary of State for Telecommunications and Digital Infrastructures have affirmed to questions from ABC they have ruled out a scenario similar to that of the United States. Specifically, they have recalled that behind the deployment of 5G there is a plan - the so-called 'National Table of Frequency Allocation' - "which is being updated and regulated in coordination with the International Telecommunications Union". In addition, they have recalled, there are the corresponding control commissions and the harmonization of frequencies with neighboring countries.
These same sources have added a more technical reason: "There is a 400 MHz separation between 5G frequencies and altimeters». Specifically, the bands established as priorities for the introduction of 5G are the 700 MHz, 3.6 GHz and 26 Gz, the latter still to be assigned. Gone is the frequency that is causing problems at US airfields.
In any case, from the Secretary of State headed by Roberto Sánchez, what happened with the band of 700MHz whose assignment to 5G was preceded by technical tests in a town in Ciudad Real to see if there were interference with DTT. A frequency that through what is known as the 'digital dividend' was previously cleared so that 5G could be deployed.