Controversy in networks for a report on an area without light where there is a Porsche and a BMW parked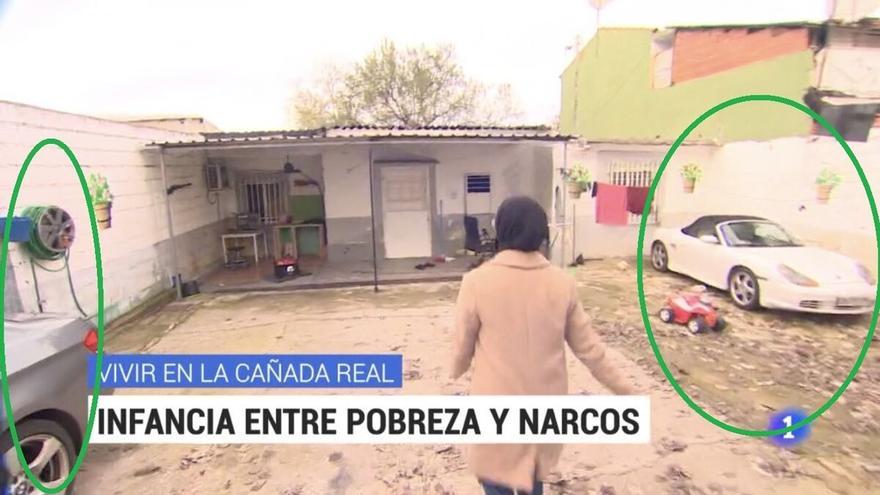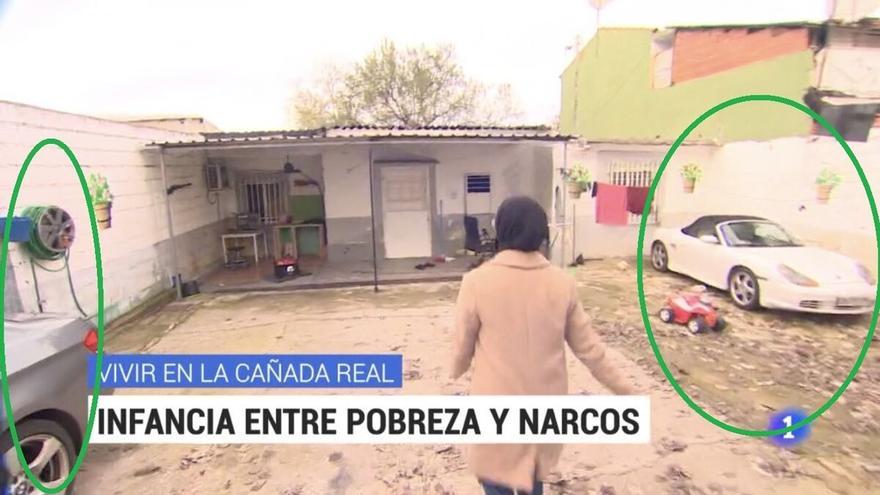 Everything seemed to indicate that there would be no problems. Go with the TVE cameras to the Cañada Real, a humble area that suffers repeated power outages, and narrate what life is like for the neighbors there. The problem that the public entity has encountered is with one of the details that seems to show a small fragment of the report. It has quickly become a trend and the networks have pointed to something that no one would expect to see in that context: a Porsche and a BMW parked on the spot.
A reporter entered one of the shacks and interviewed a woman who recounted the tragic situation she lives with her family.
This complaint that "things are kept without a refrigerator because of the cold it gets" and shows that what they have to warm up, saying that it is dangerous because "anything happens and we all fly off". Then the woman goes to a car with her two children and says that one of them is "sick with the cold."
However, what has ended up drawing the most attention to users of social networks are the two cars that are parked in front of the house.
"Well, to be humble they have good cars," says a user on Twitter. "If they sell one of the cars they give heating or, failing that, a brazier for two years", criticizes another.