Controversy in Granada over the "satanic" lights of the Christmas lighting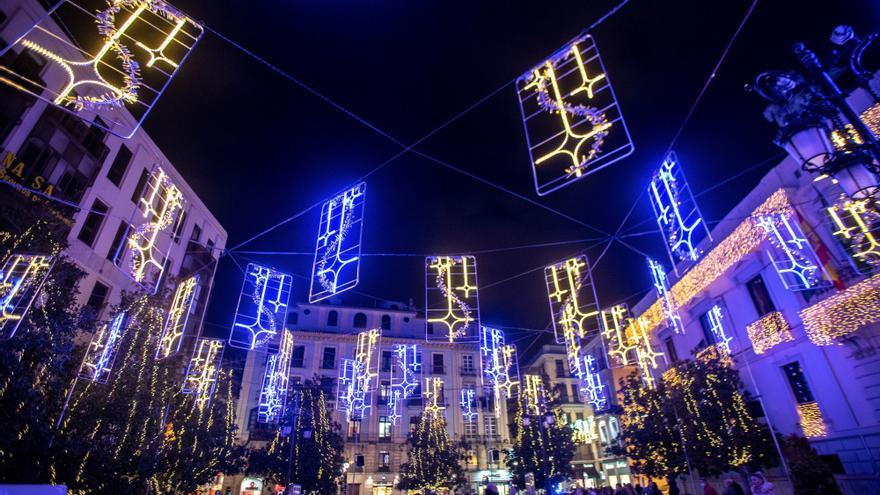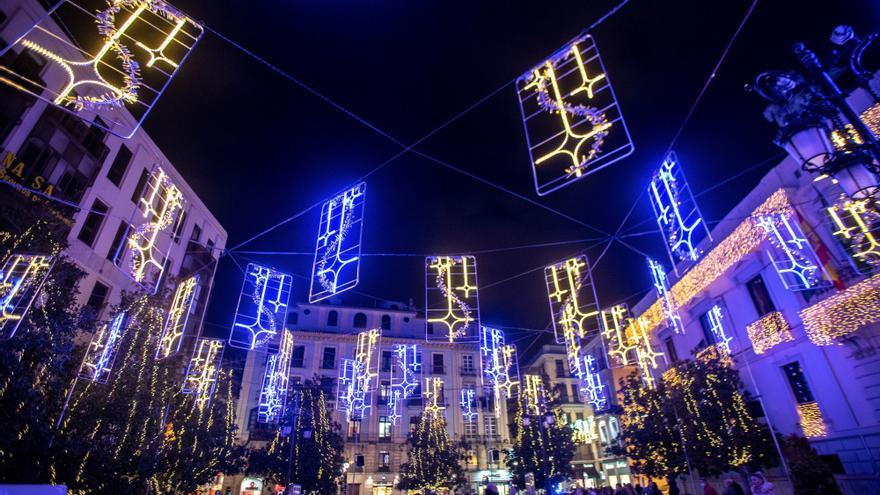 Several dozen people have gathered this Saturday before the Town hall of grenade to demand the resignation of the mayor of the city, Francisco Cuenca, which they have described as "Satanic"for a Christmas lighting that they believe offensive and interpreted as inverted crosses.
The protest coincided with the call for a minute of silence to condemn the death, this Friday, of a woman stabbed by her ex-partner, which has generated moments of tension between the two groups of concentrates in the square.
Those attending the protest, who have carried crucifixes and posters against the municipal government team They have interrupted the silence that reigns in the square, a recriminated attitude to which they have reacted by adding to that silence after some scuffle.
After attending to the explanations of the concentrates in memory of the young woman allegedly murdered by her ex-partner, the group of protesters against the town hall has prayed an Our Father in his memory.
After these minutes of tension, several dozen of these protesters have called for the resignation of the mayor and they have chanted slogans such as "out with Satanism". The concentrates have thus protested against the Christmas lighting of the Plaza del Carmen, which they have interpreted as inverted crosses representing an offense to their creed.
They have also dedicated one of their protest posters to criticize the Archbishop of Granada, Javier Martínez, who has been described as broughtr for not preventing these satanic adornments.
The Christmas lighting of this same square It has already caused the rejection of the municipal group of Vox, which registered this Friday a request for information for details on the award of lighting after echoing a video that denounced the installation of alleged "inverted crosses".
Vox has requested information on the procedure followed for contracting the design of this lighting, the person responsible for choosing the design of the one installed in the Plaza del Carmen and on what date it was commissioned.
The petition was added to a video released by the general secretary of Vox in Congress and a deputy for Granada, Macarena Olona, who on his Twitter profile shared a video about the Christmas lighting of the aforementioned square.
"I was thinking of enjoying with my little one teaching him the Christmas lighting of the streets of Granada. But I am not going to take him because he would be scared. It has been decided to fill them with inverted crosses. The dreams of children should be sacred," said Olona, ​​who also qualified as satanic the "inverted crosses".